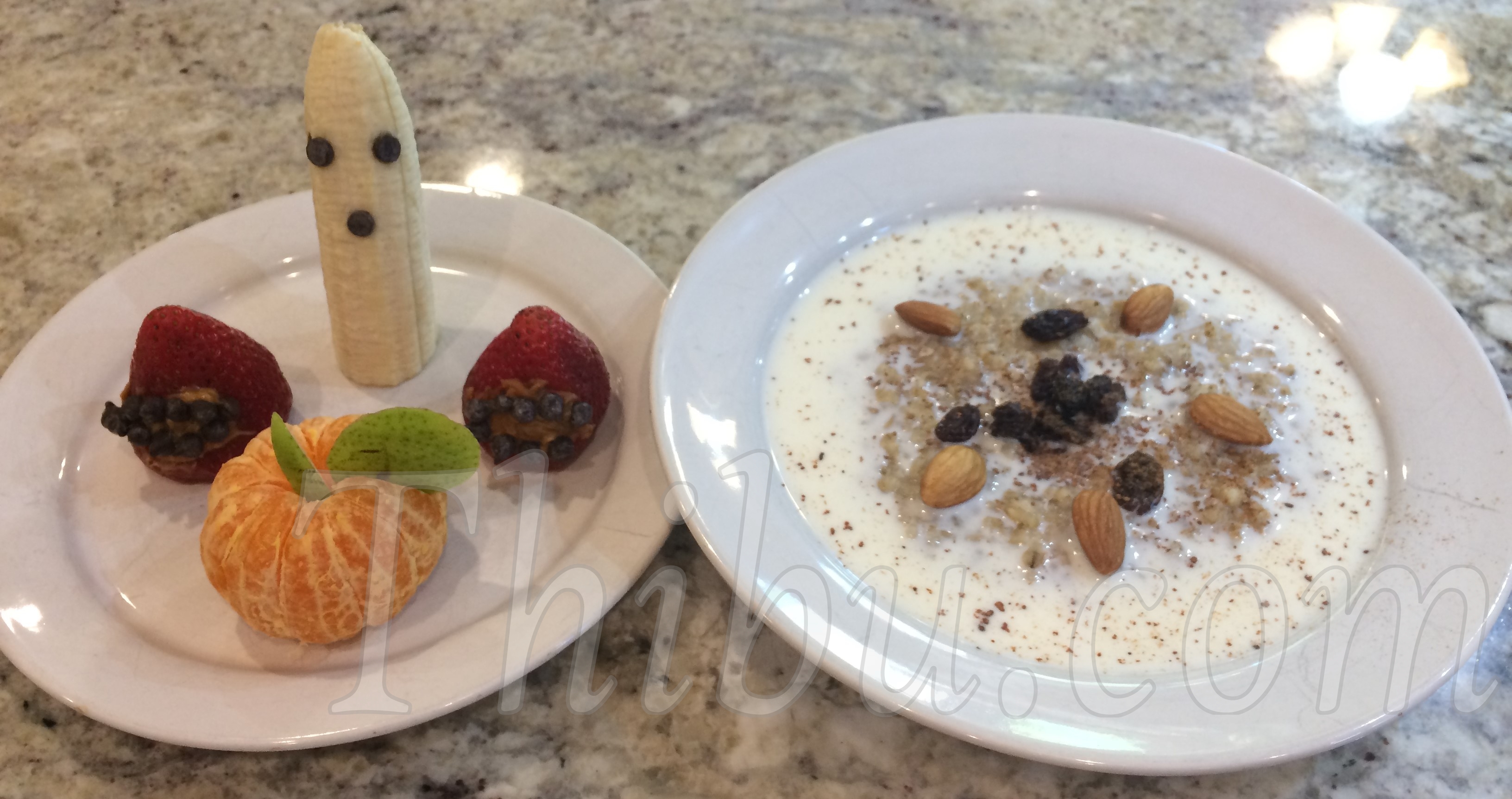 A Halloween Themed Sunday Breakfast!
Halloween is a week away and I love making it fun for kids by making some themed treats. Treats can be healthy!
We made "Strawberry Monsters" with Juicy Strawberries, Peanut Butter and Mini Dark Chocolate Chips! My little one placed the chocolate chips on the strawberries and probably ate more than whats on them 🙂
Some "Cutie Pumpkins" with Mandarin Oranges for pumpkins and Pear for stem and leaves.
A couple of "Banana Ghosts". Simply place chocolate chips for eyes and mouth.
And "Steel Cut Oats Moat" topped with Raisins, Almonds and Cinnamon.
Comments
comments