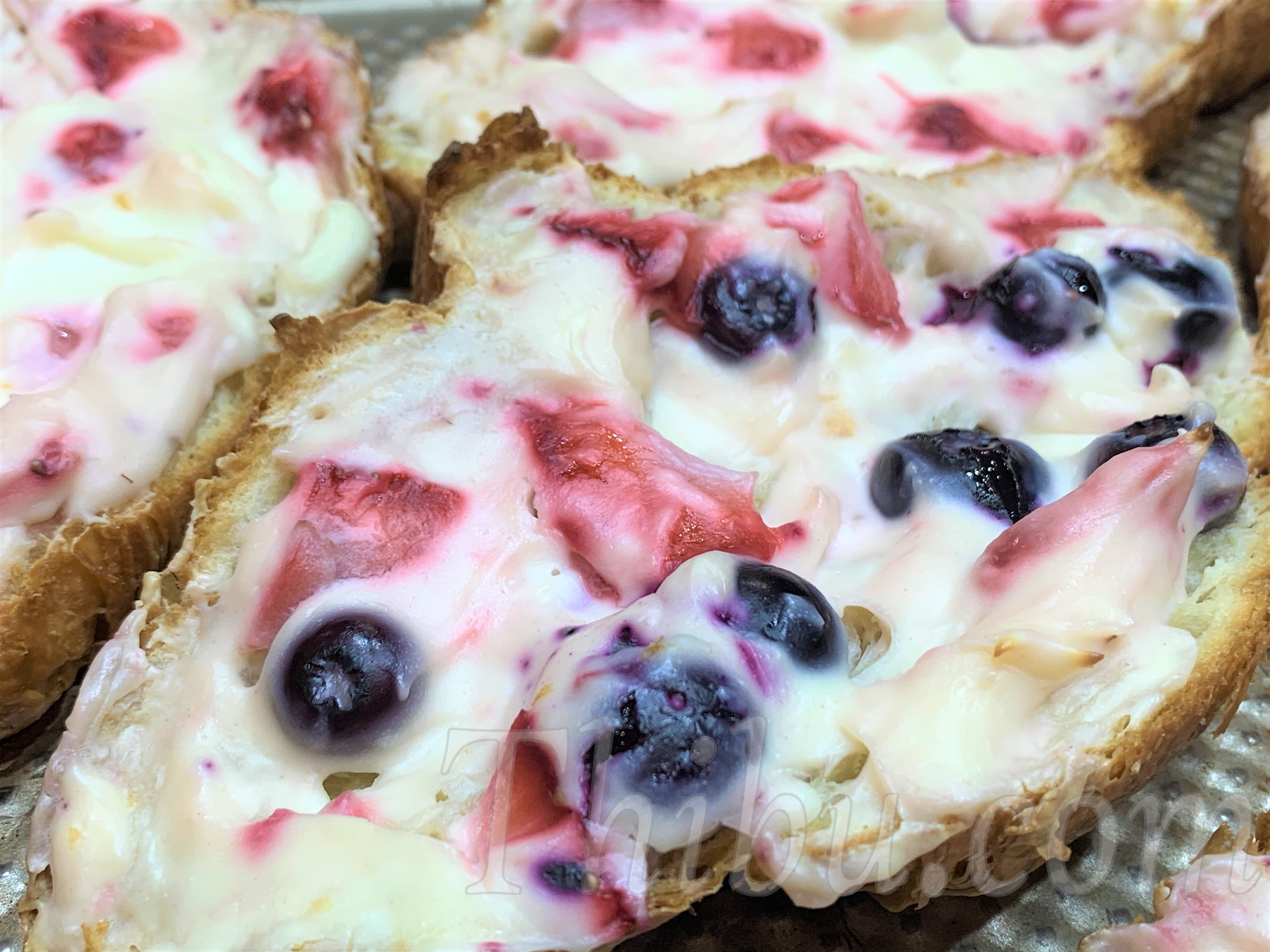 Berry Cheesecake Croissants
Super easy to make and is one of our favorite weekend breakfasts!! Also perfect for teatime, picnics, etc!
No Eggs!! 🙂
Kids can make these by themselves. Make lots because they'll be gone in no time.. haha!
What you'll need:
Croissants – 6 large
Cream Cheese – 1 1/4 cups
Plain Yogurt –  1/4 cup
Vanilla – 1 tsp
Sugar – 2 tbsp
All Purpose Flour – 2 tbsp
Fresh Strawberries, chopped – 1 cup
Method:
Preheat oven to 350F.
In a mixing bowl, mix together the Cream Cheese, Yogurt, Vanilla, Sugar and Flour.
Gently mix in the Strawberries. Note, you could use other berries of your choice – raspberry, blueberry, etc. You can also substitute with frozen berries, do not thaw/defrost.
Cut all 6 Croissants in half. Further make a slit on on end of the Croissant horizontally, but dont cut all the way through. You'll now have 12 halves. Making a cup of the cut Croissants, place them in a muffin pan, and press them in to keep snug. (Note, once you've done the first one, it becomes easier. But if you prefer, you could also just slice the Croissants in half horizontally and bake on a tray)
Now fill the Cream Cheese mix into each of the Croissant cups. Note, I start with about a tbsp each and them come back to add any extras.
Bake for 15 minutes. Take out and rest for 5 mins. Enjoy!!
Comments
comments