Eggless Shakshuka
Shakshuka is a Middle Eastern dish made with a tomato based sauce and poached eggs.. typically eaten for breakfast, but quite popular for any time of the day.
I'd been meaning to make Eggless Shakshuka for a long time.. and finally made it with Tofu. I used 2 kinds of tofu.
I also baked a batch of French bread, which is one of my son's favorite, and Cheesy Mushrooms, which my other son's favorite. The three together was a perfect combo!
Shakshuka is cooked on stove top and then place in the oven for the protein to cook. So use a pan that is oven safe. If you dont have an oven or just want to make it stove top, you can cover the pan with a lid towards the end.
What you'll need:
Red Onion, finely chopped – 1
Red Bell Pepper, finely chopped – 1
Garlic – 2 cloves
Mushroom stems, finely chopped (optional, I used them since I had them from the cheesy mushrooms)
Cumin Powder – 2 tsp
Paprika – 2 tsp
Chili Powder (optional) – 1 tsp
Salt to taste
Pepper – 1 tsp or to taste
Diced Tomatoes – 29 oz (two 14.5 oz cans)
Firm Tofu – 1 block
Siracha Tofu – 1 pack
Fresh Cilantro or Parsley, finely chopped.
Method:
In the large wide pan, saute the Onion until it starts to slightly caramelize.
Add the finely chopped Bell Peppers, Garlic and Mushrooms. Saute for about 5 minutes.
3. Add the Cumin Powder, Paprika, Chili Powder, Salt and Pepper. Mix and Saute for a couple more minutes.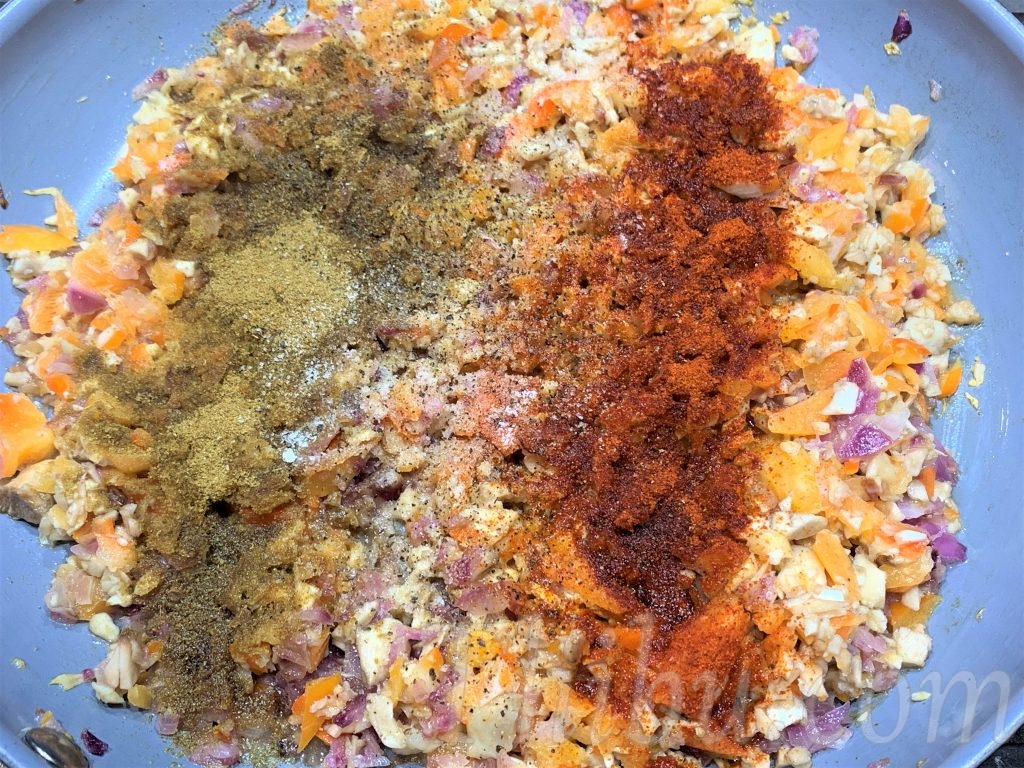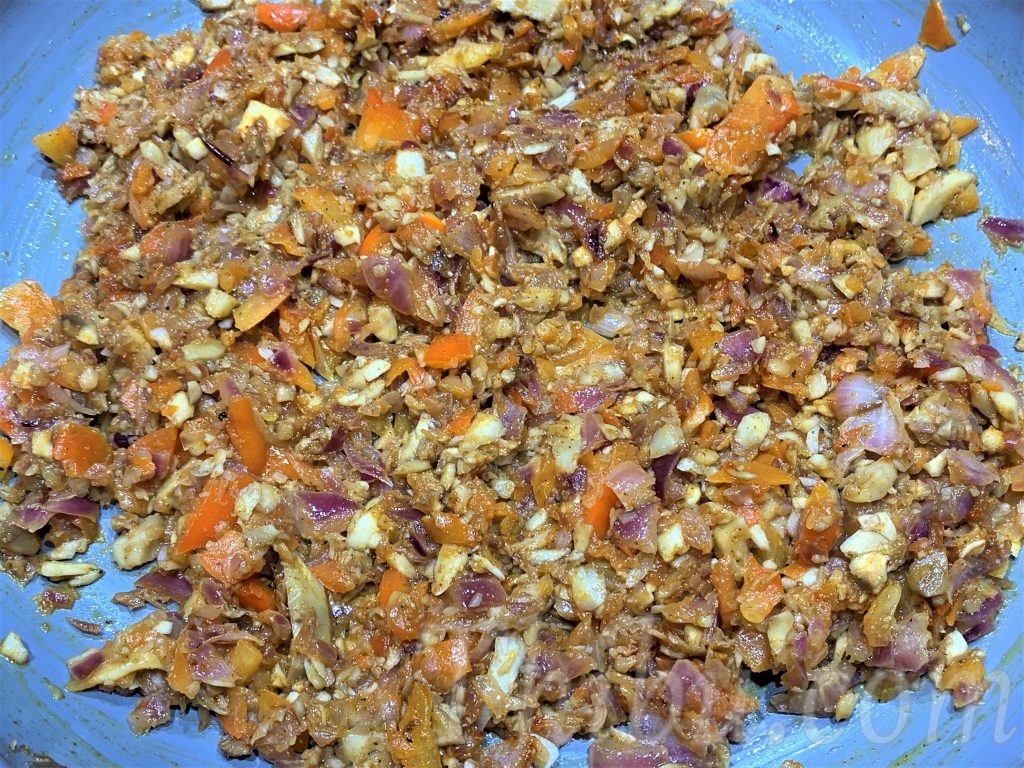 4. Add the Diced Tomatoes, Mix and cook for another 5 minutes.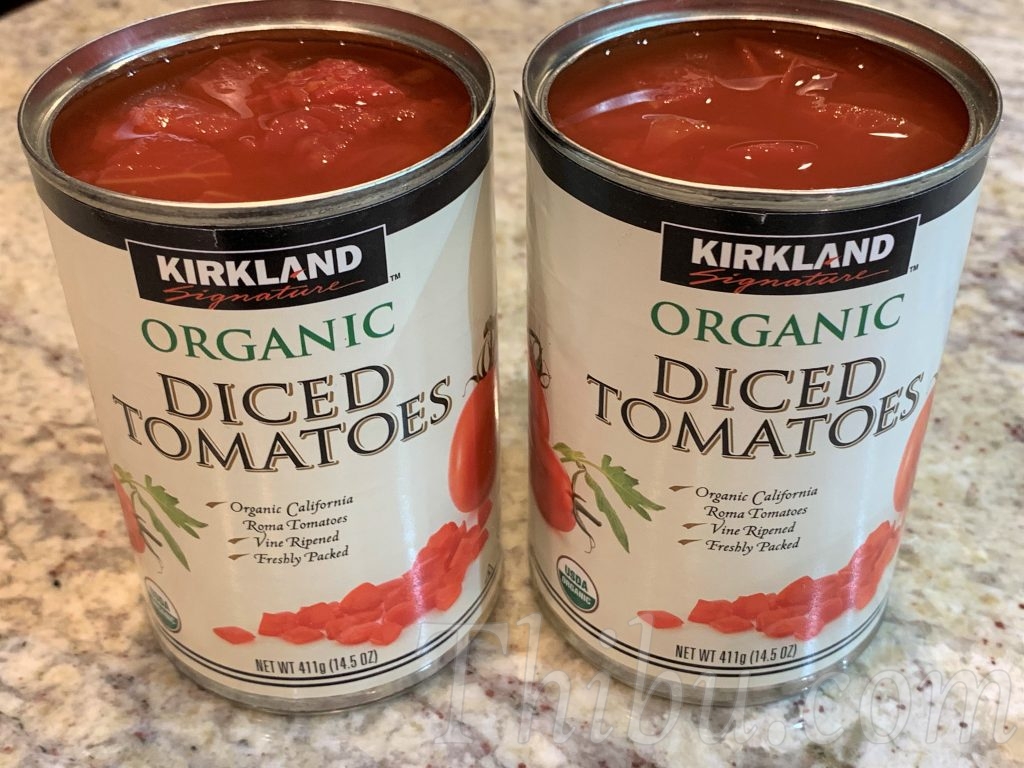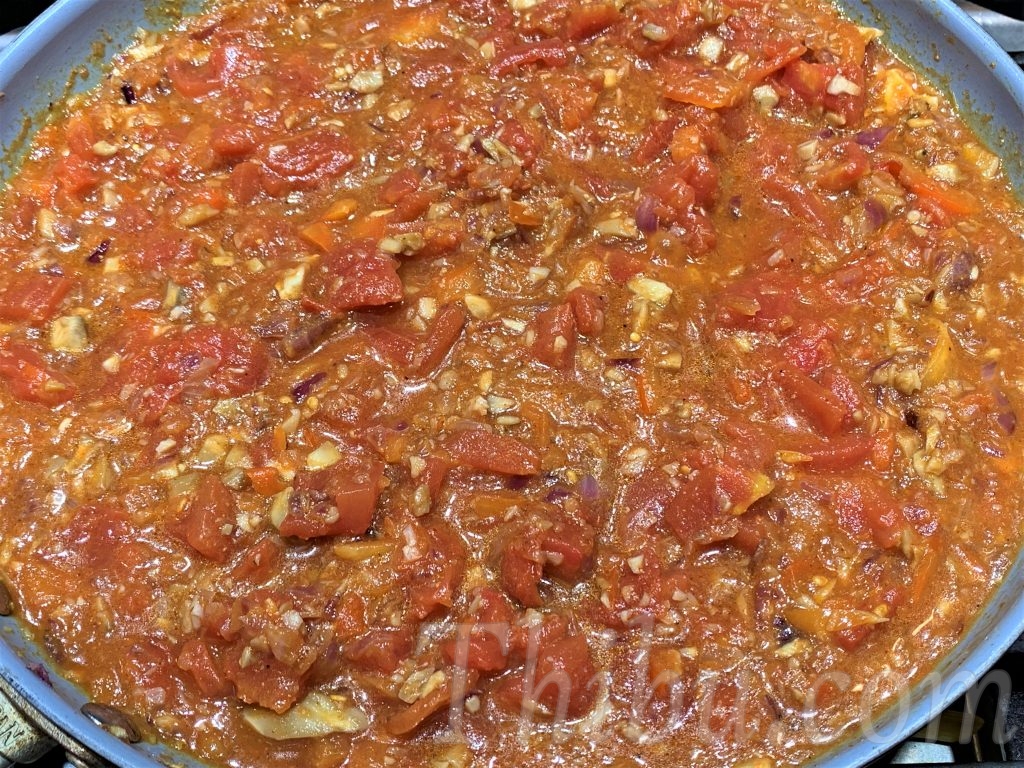 5. Cut the Tofu into large squares and place them in the sauce. Use the ladle to make small well if needed. I used Plain and Siracha Tofu, just for some spice, since I didnt put Chili Powder.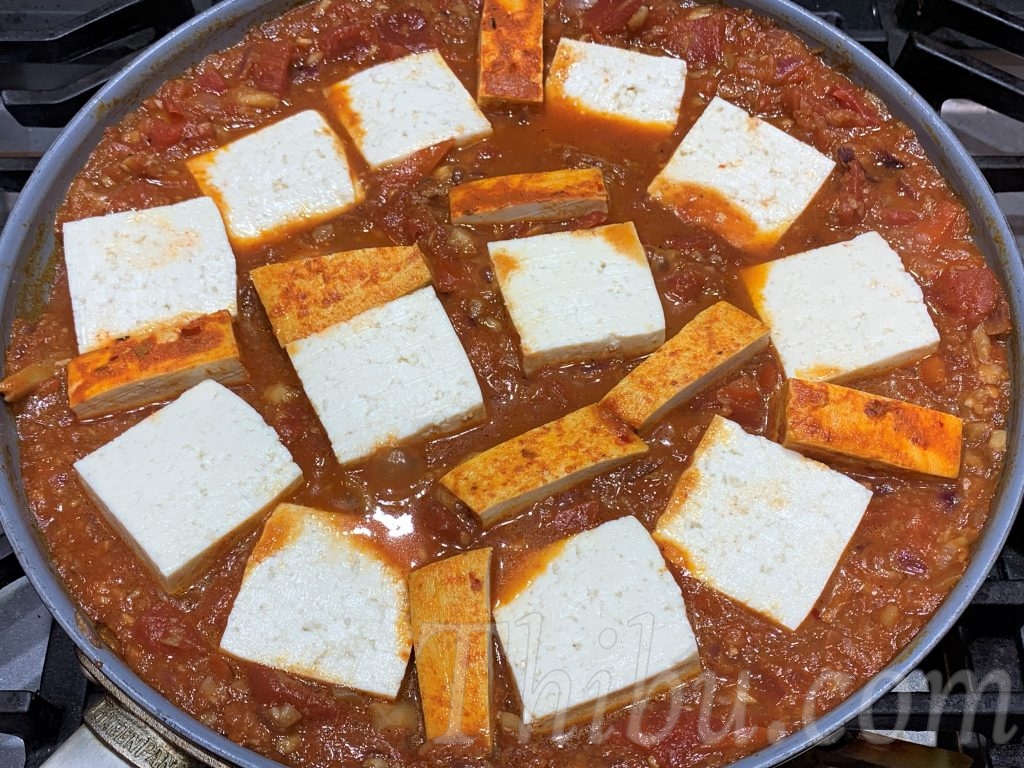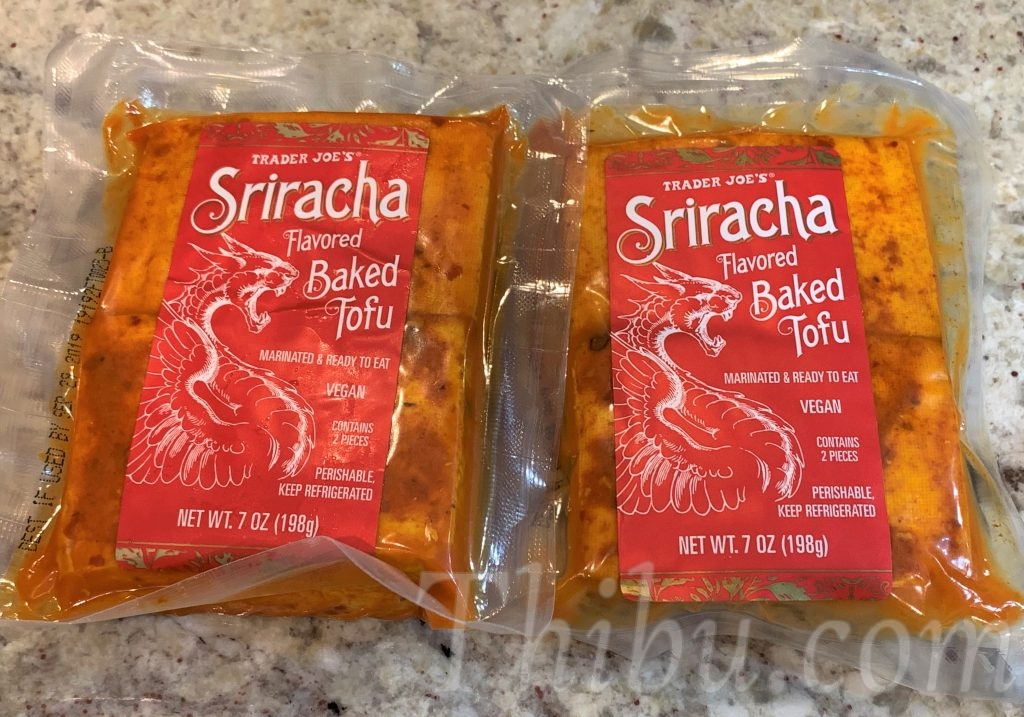 6. You can sprinkle with some shredded cheese on top if you like. Place the pan in a 400 deg F oven and bake for about 10 mins. If not using an oven, cover the pan with lid and let cook for about 5-6 minutes.
Once you take out of the oven, sprinkle with fresh chopped cilantro or parsley. I didnt have them on hand, so use an herb mix.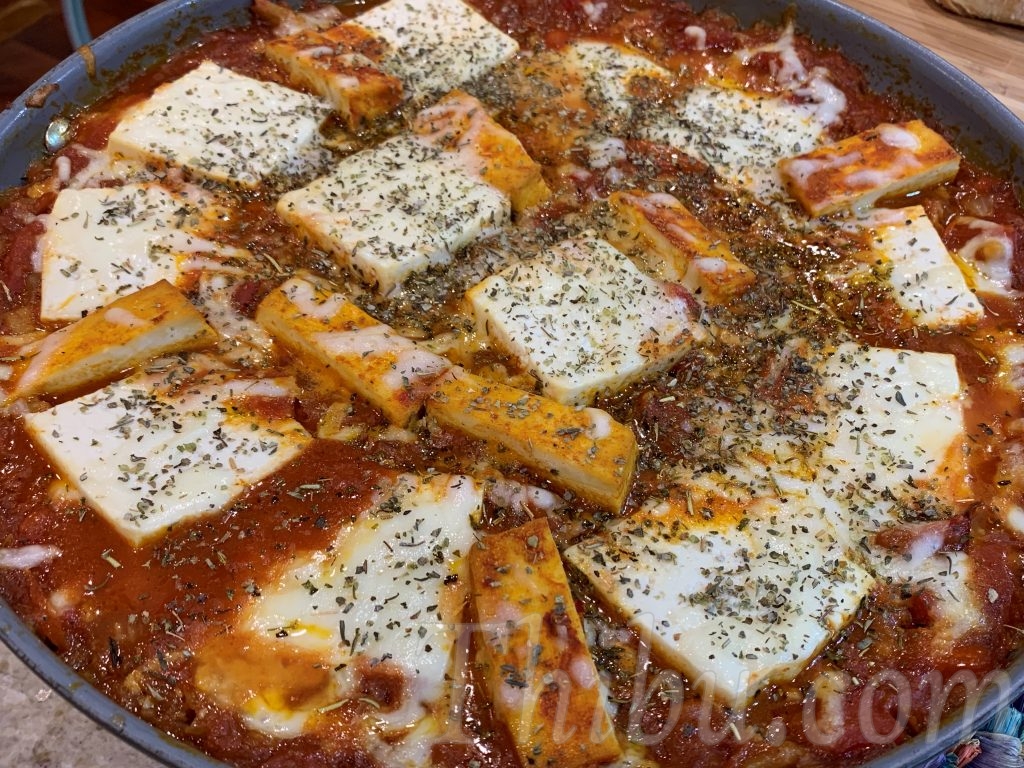 Enjoy with freshly baked bread!!
Recipe for French Bread – https://thibu.com/french-bread/
Recipe for Cheesy Mushrooms – https://thibu.com/cheesy-mushrooms/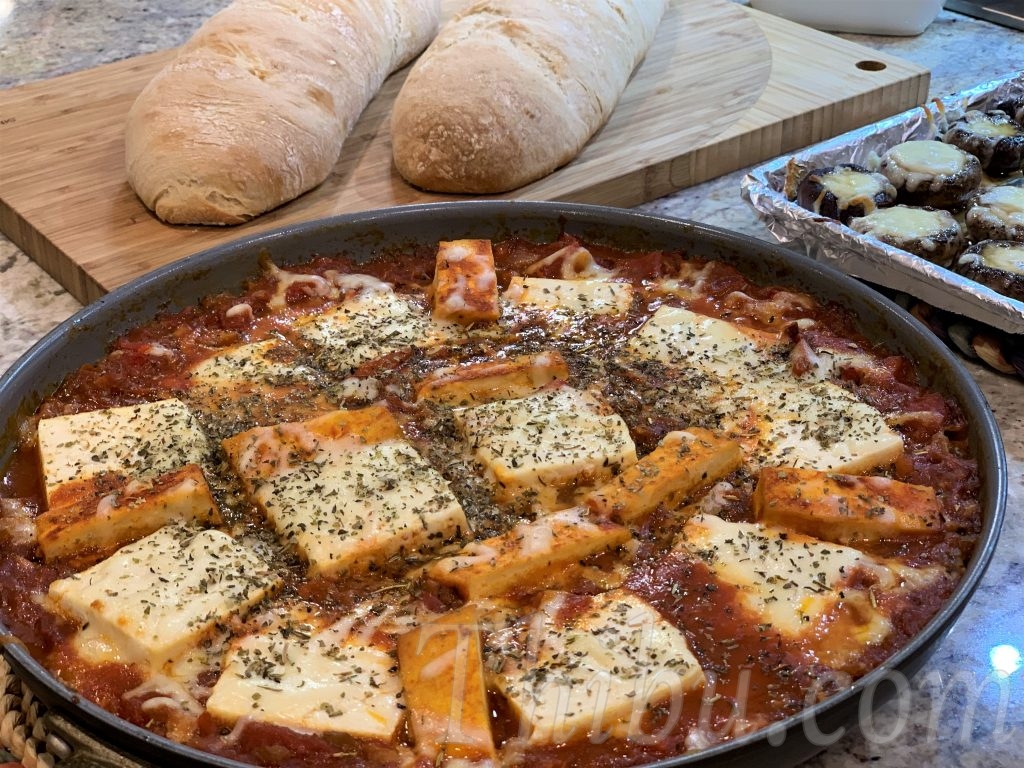 Variations:
I try different variations of the vegan or vegetarian Shakshuka. Its a favorite dish in our home, along with homemade bread!
Vegetarian Shakshula with Paneer and Eggplant
Everything remains the same except instead of Bell Peppers and Mushrooms, I added 1 cup of chopped fresh Spinach and 1 block of shredded Paneer. And instead of the Tofu, I laid out halved Eggplants, lightly brushed with Oil and seasoned with Salt and Pepper. I baked in the oven for about 35-40 mins, until the eggplants are roasted.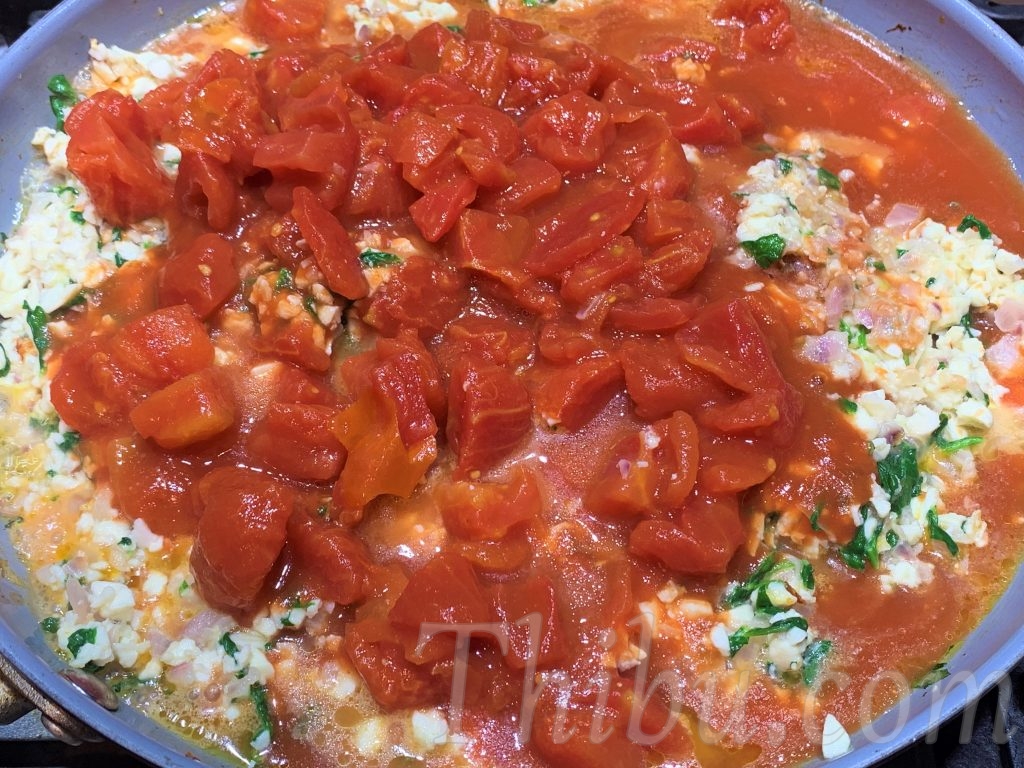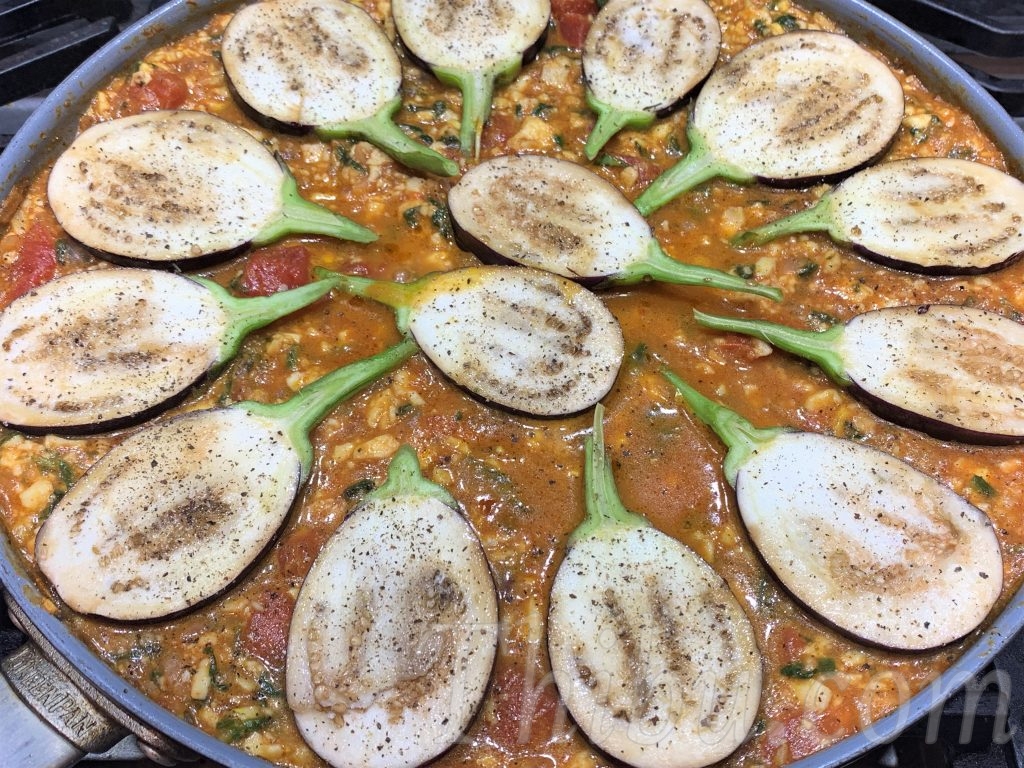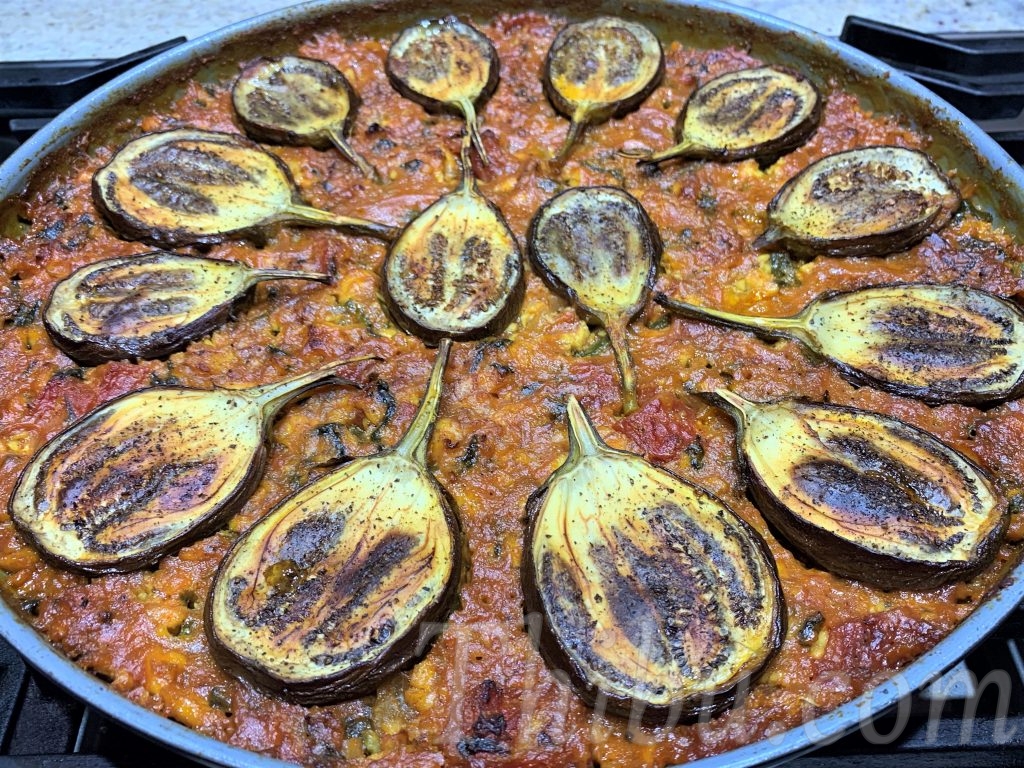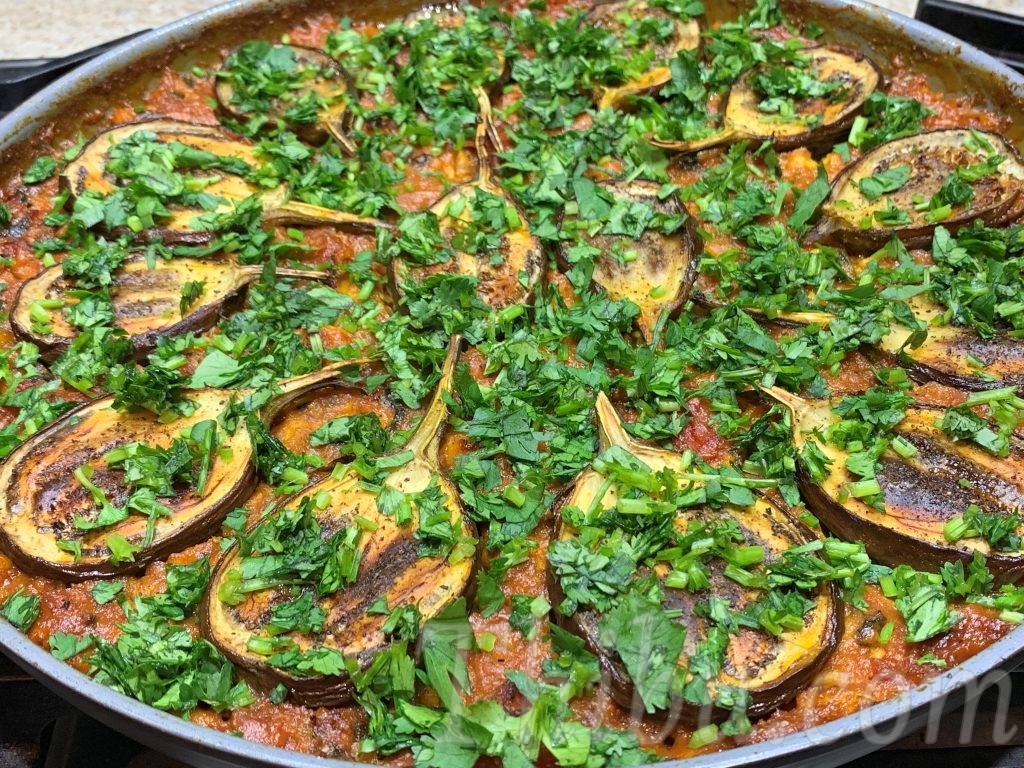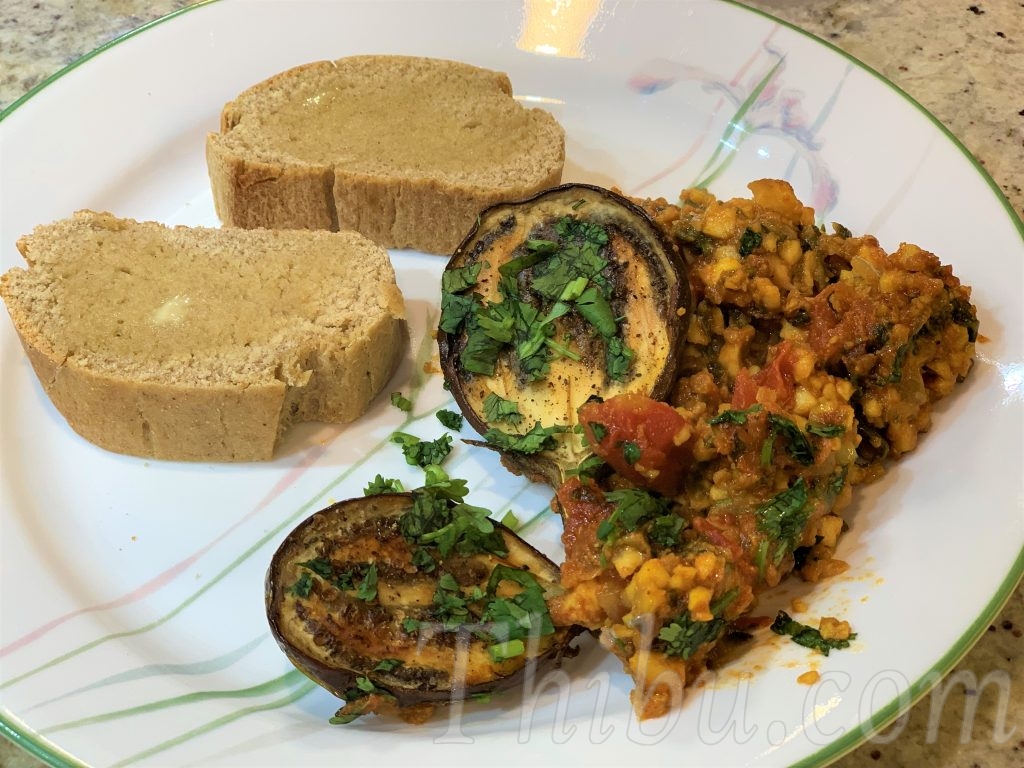 Comments
comments