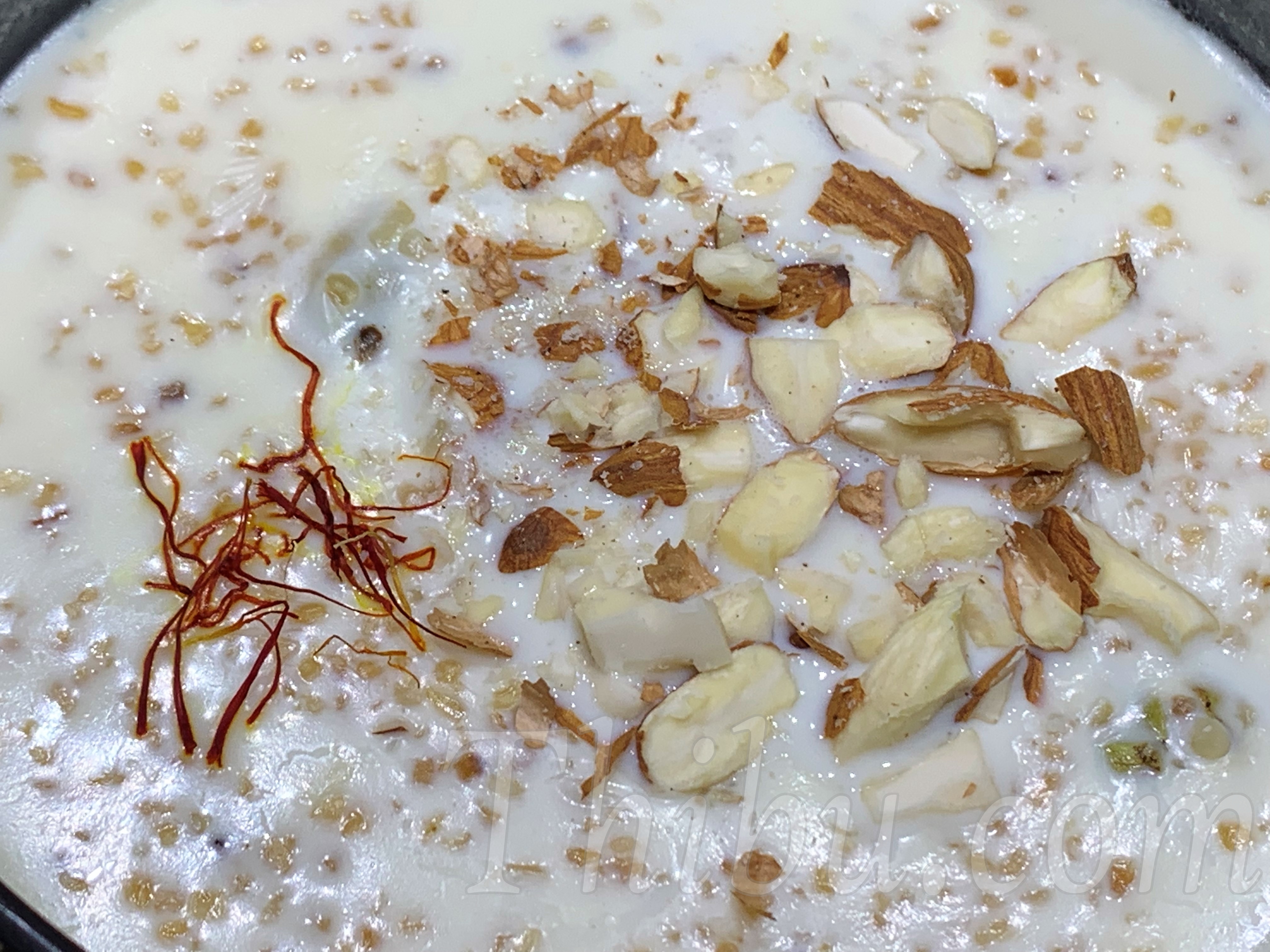 Dalia (Cracked Wheat) Porridge/Kheer
This is a daily staple for my parents-in-law, who have it along with their breakfast and dinner. My mom in law always makes extra and one of my son loves it. So do I! I make it once it a while for him.
Its comforting and tastes great made with almond milk as well!
What you'll need:
Dalia (Cracked Wheat) – 1/2 cup
Milk (Regular or Vegan) – 2 cups
Ghee/Butter (optional) – 1/2 tsp
Sugar (optional) – 2 tbsp
Nuts (Almonds or your favorite) Chopped – 2 tbsp
Soanf (optional) – 1/4 tsp (helps in digestion)
Cardamon Seeds  Powdered – 4 pods
Saffron – a few threads
Cinnamon (optional) – 1/2 inch stick
Cloves (optional) – 4
Method:
Dry roast the Dalia, or with Ghee/Butter just until fragrant, in a sauce pan.
 Add the Milk and Sugar, and cook the Dalia until soft. Optionally, can be cooked with water and milk added as needed later.
Add the Soanf, Cinnamon and Cloves (all optional) while the Dalia cooks.
Once the Dalia is cooked, add the Cardamom Powder, Saffron, and Nuts and simmer for a few minutes.
 Simmer on lowest heat for as long as you like, longer if you like it creamy. Adjust milk as needed as well to your desired consistency. Enjoy!
I've made this with Almond Vanilla Milk and it tastes creamy and nice as well!
Comments
comments