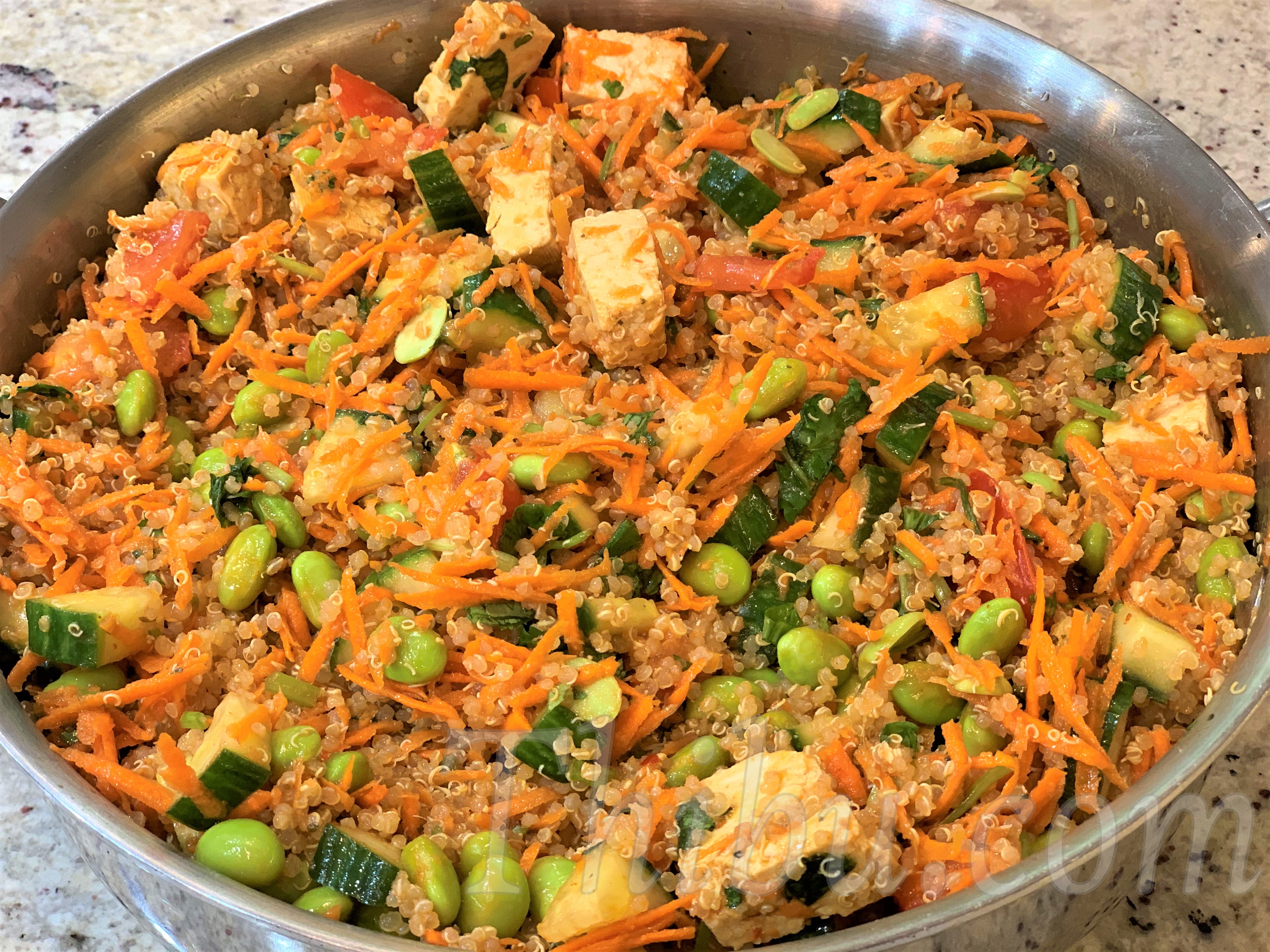 Asian Quinoa Salad
We usually make Quinoa a couple of times a week and sometimes it replaces Rice in dishes, is added to Stews, or as a side with Curries, and many a times in Salads.
Leftover quinoa is great in Salads! Yesterday, I'd made Thai Green Curry with Quinoa and made extra quinoa on purpose. Today I made Asian Salad with the leftover Quinoa.
This Asian Quinoa Salad with Peanut Sauce is my favorite!! Peanut Sauce elevates the flavors and makes this into a complete meal! Great for lunch or dinner or along side other dishes.
I usually make my own Peanut Sauce, but today I used store bought, which works great as well! Also, I change up the vegetables based on what I have on hand, or based on what's in season.
What you'll need:
Cooked Quinoa – 4 cups
Carrots, shredded – 4 large
Cucumber, cubed – 1 large
Tomatoes, cubed – 2 large
Edamame, shelled – 2 cups
Marinated Tofu, cubed – 2 blocks
Cilantro, chopped – a good sized bunch
Peanut Sauce – 1/2 to 1 cup
You can also add vegetables such as, Purple Cabbage, Red Onion, Green Beans, Snow Peas, Sweet Bell Peppers, etc.
This quantity give about 8 servings.
Method:
Mix all the vegetables, Shredded Carrots, Cucumber, Tomatoes, Edamame, Tofu, and Cilantro, in a mixing bowl.
Add warm cooked Quinoa and Peanut Sauce. Mix everything well together. Enjoy!!
To cook Quinoa, in a pot wash the Quinoa well and add 2 cups water to 1 cup Quinoa and bring to a boil. Add a teaspoon of Oil, reduce heat to low, cover and cook for about 15 minutes – until all the water has absorbed and Quinoa is cooked. Fluff it with a fork and enjoy!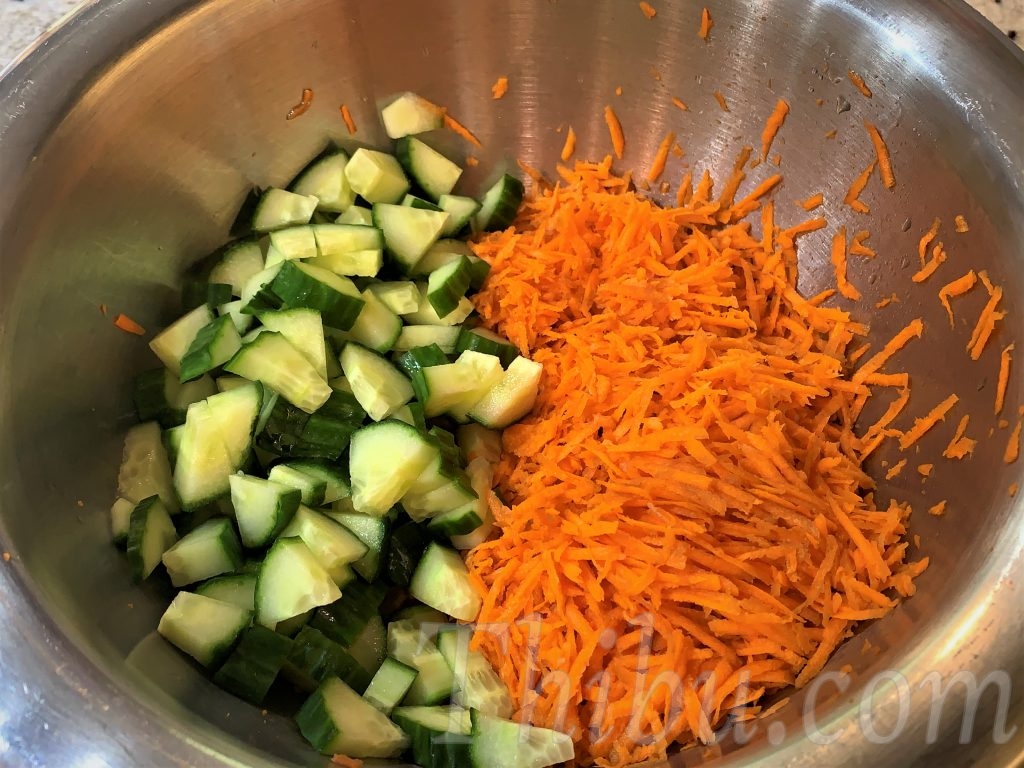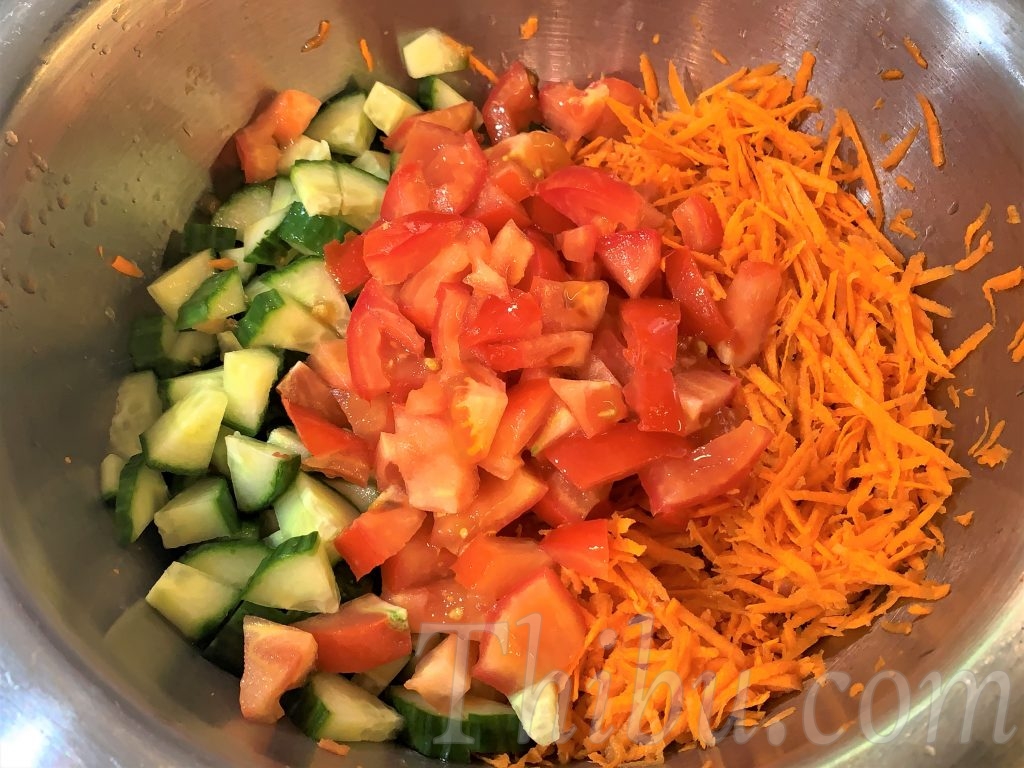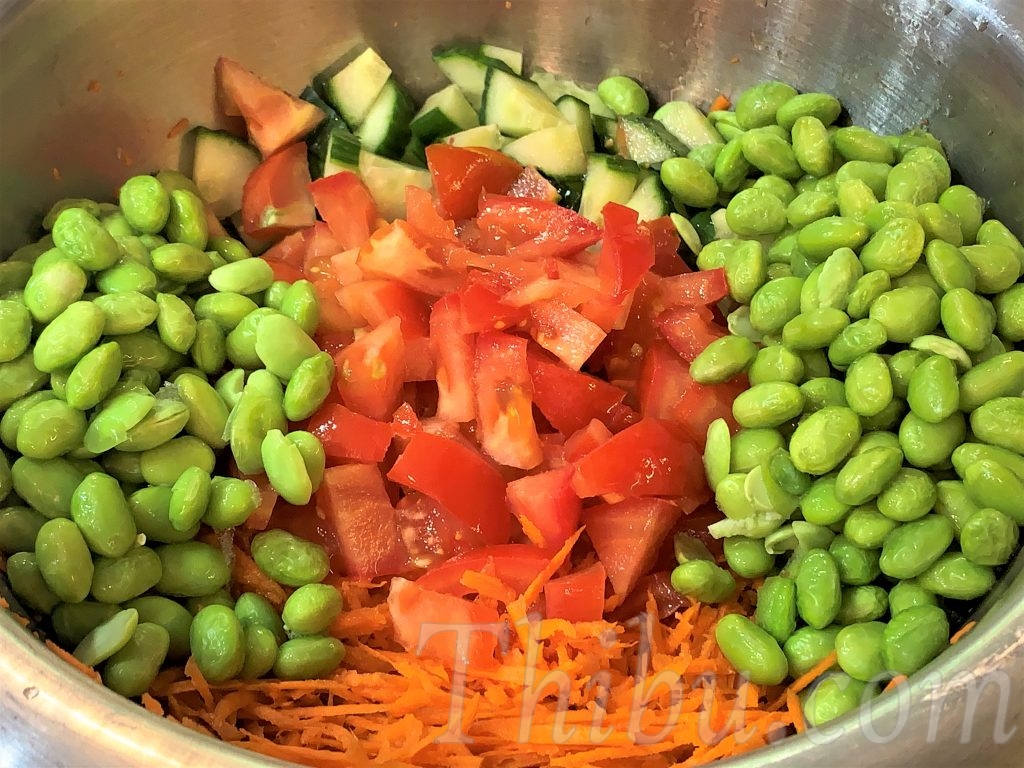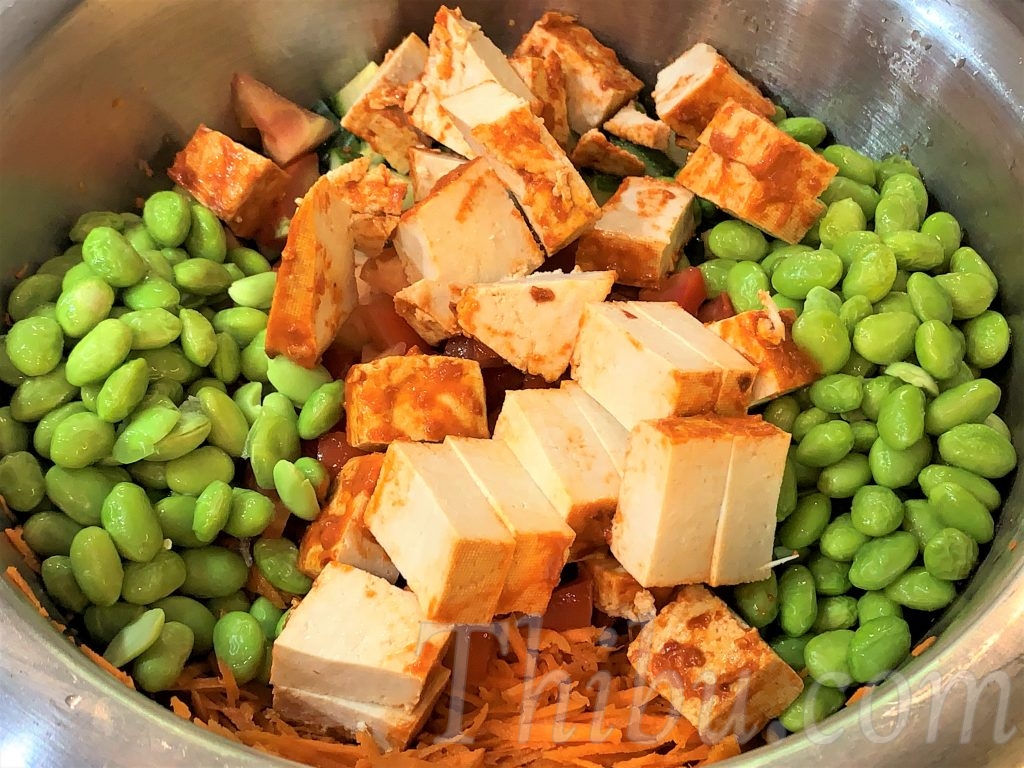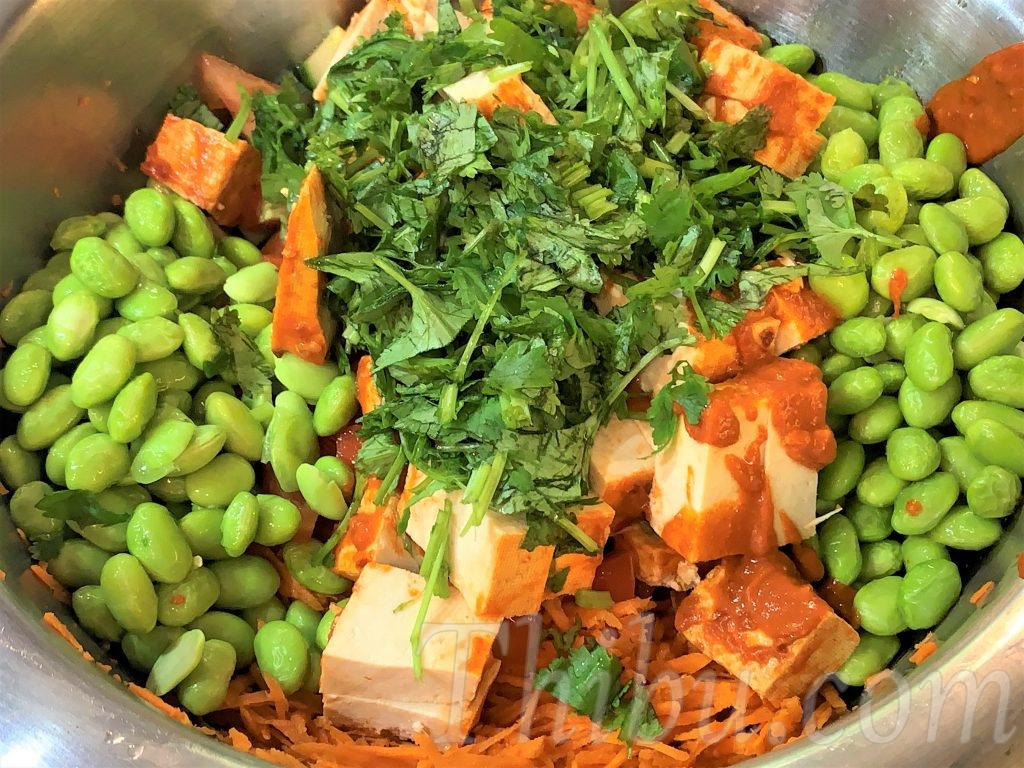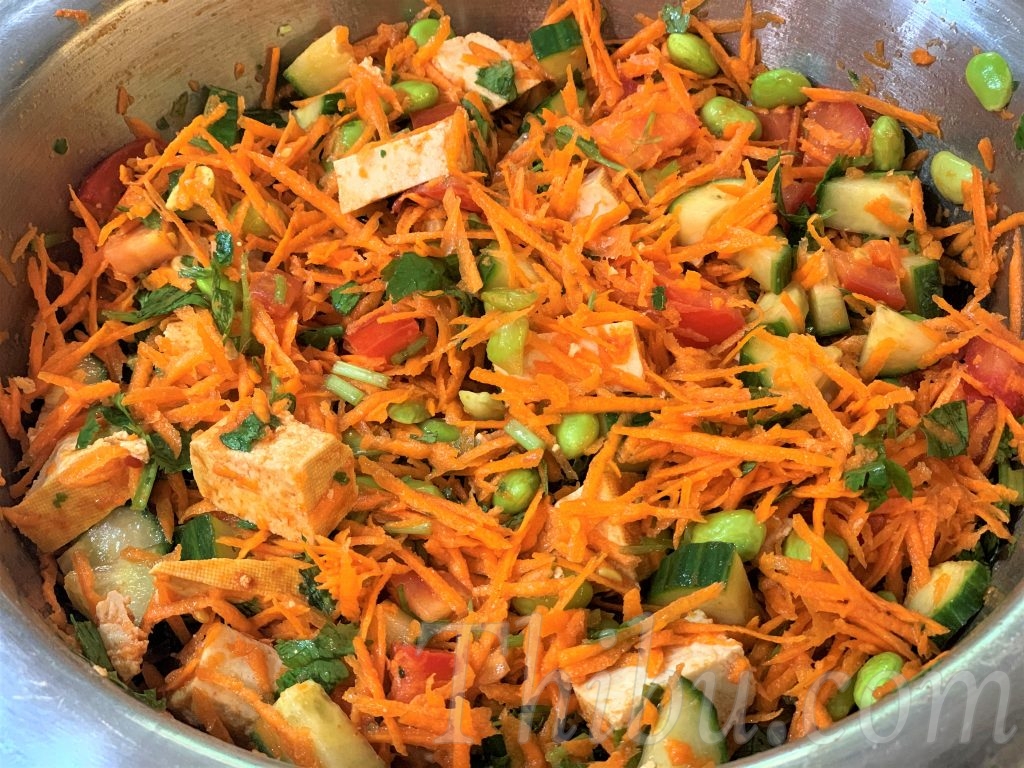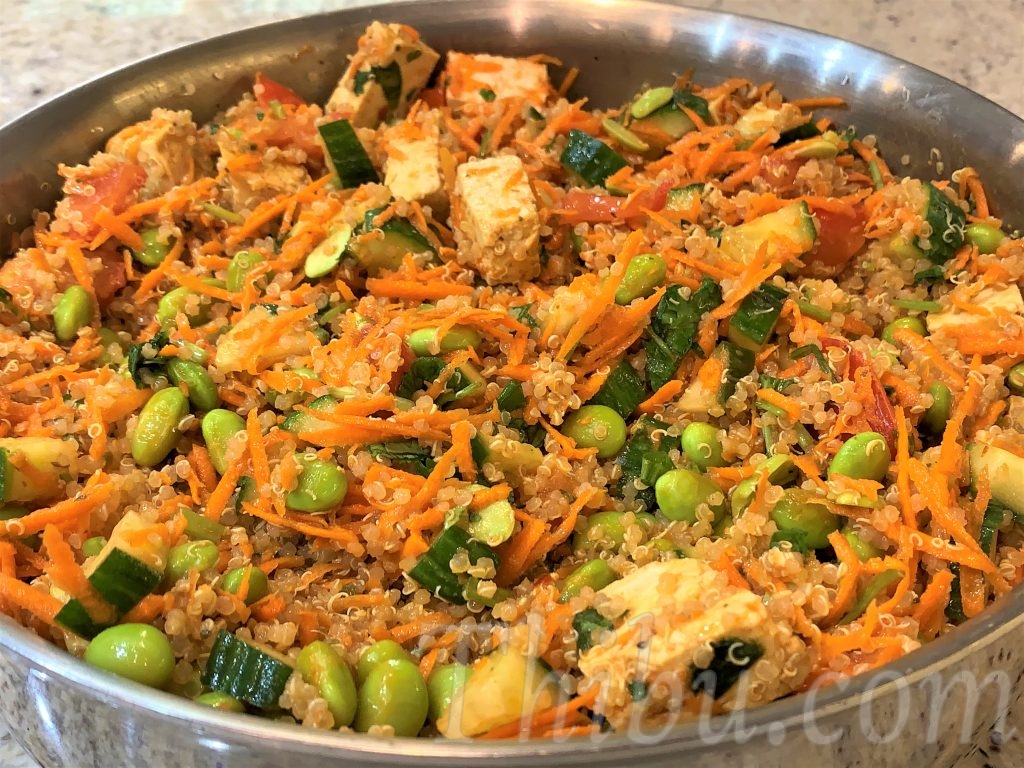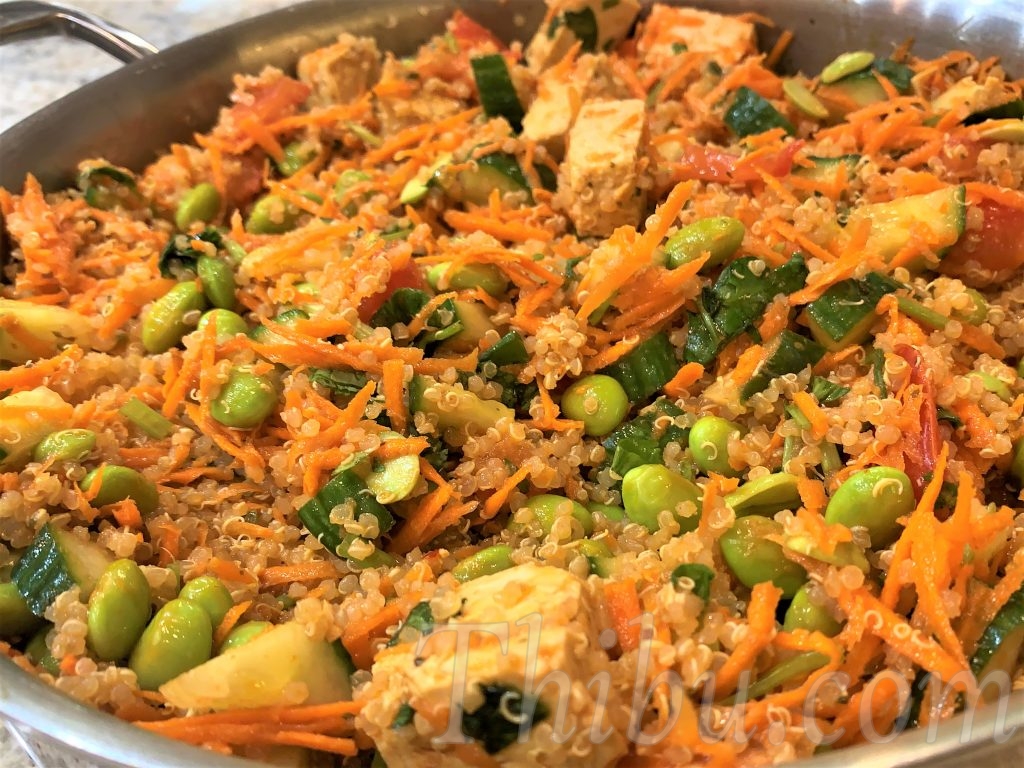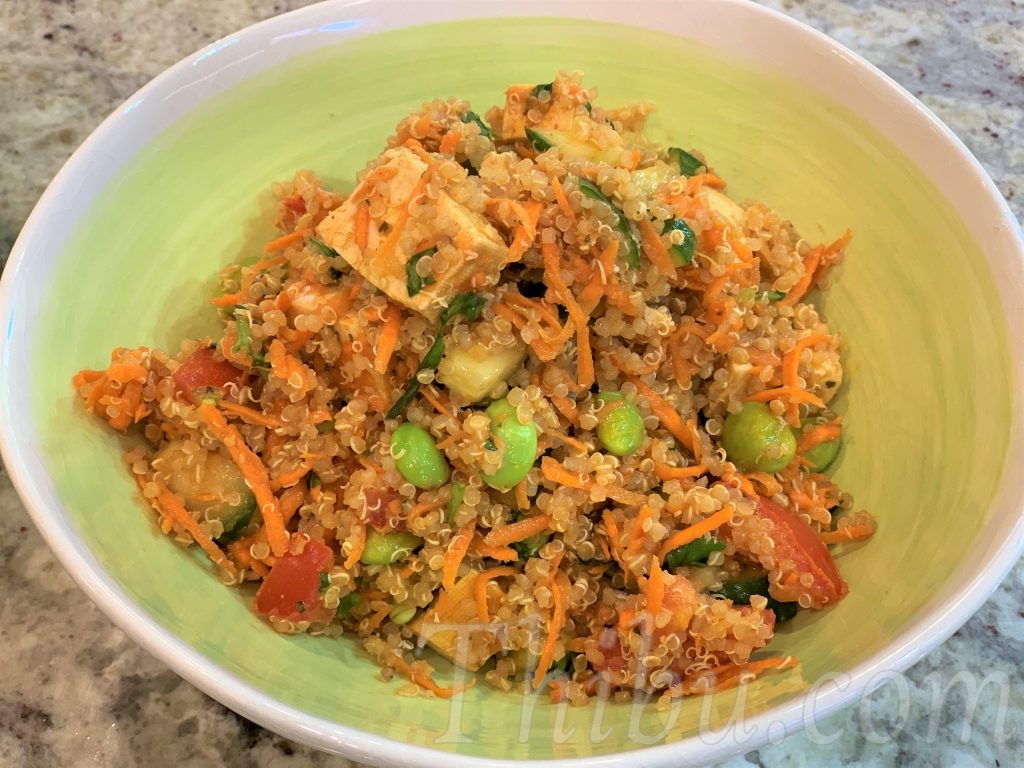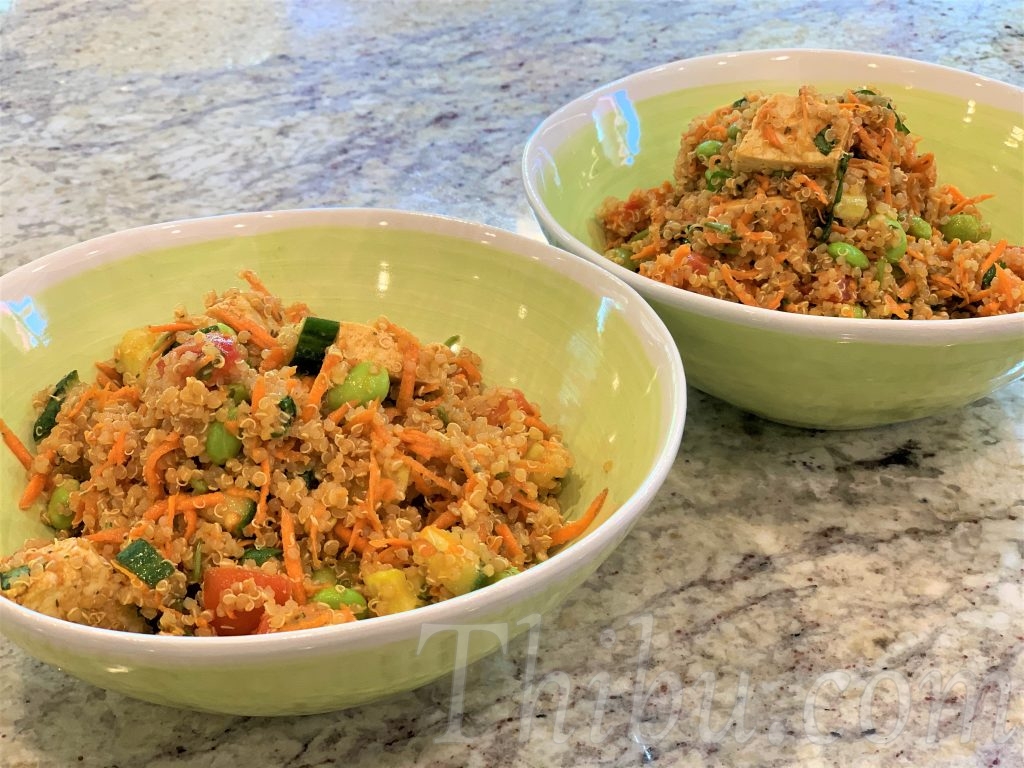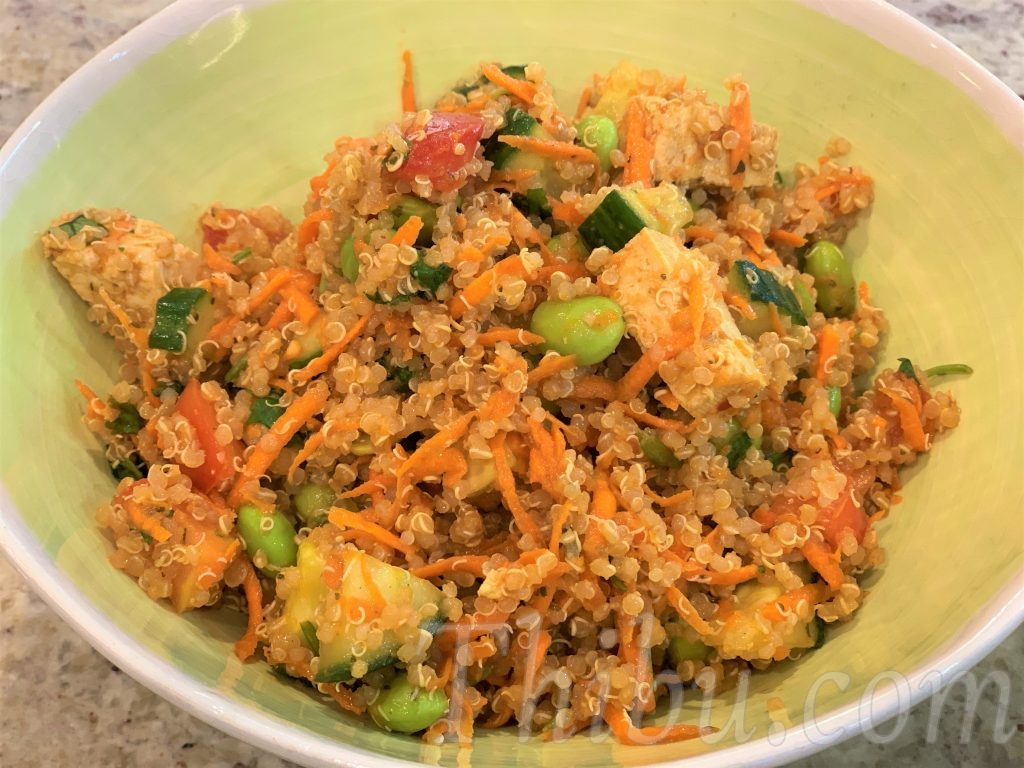 Comments
comments