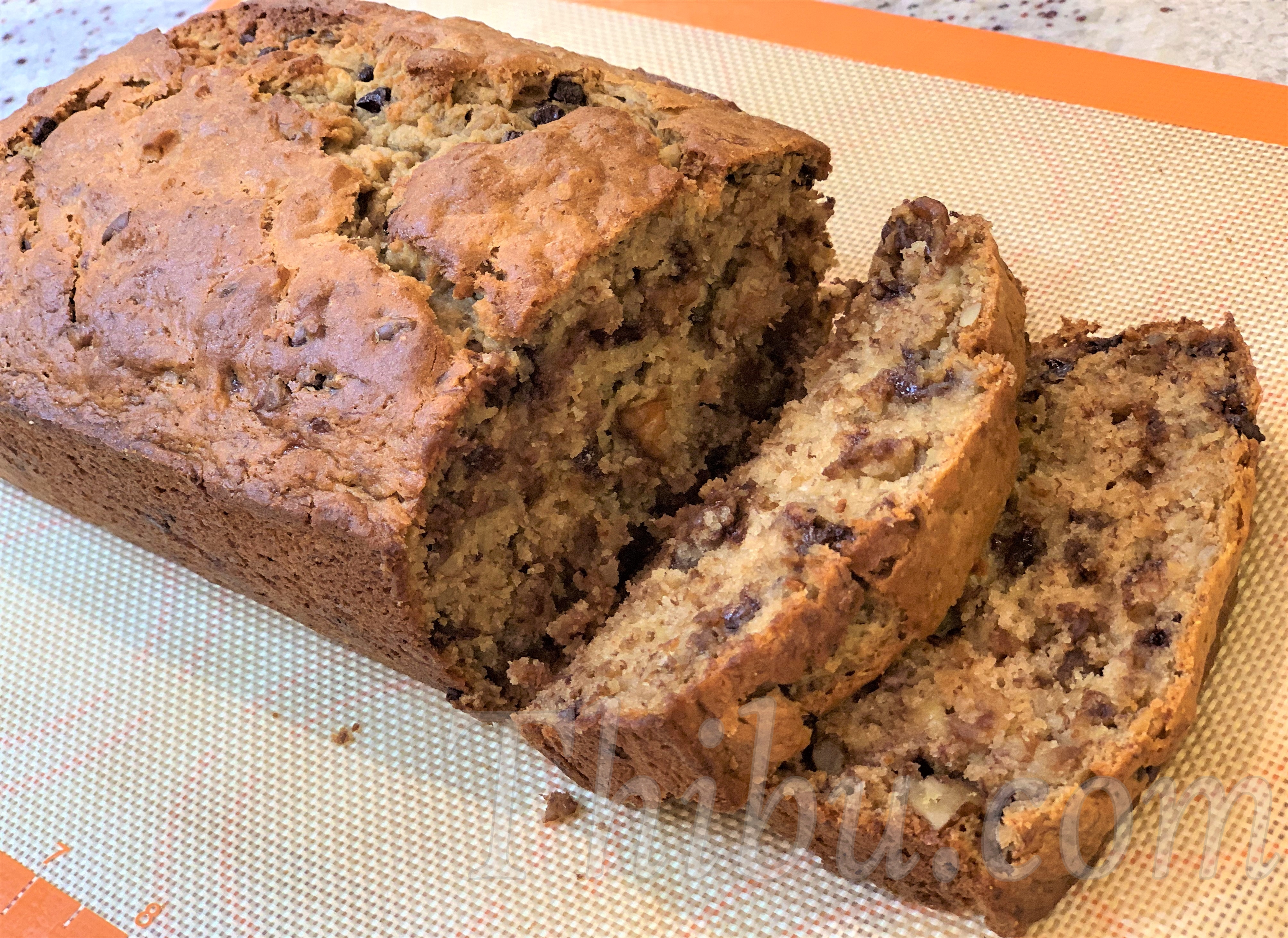 Eggless Banana Bread with Chocolate Chips
This is a such a yummy Chocolate Banana Bread, kids love it! And so do we 🙂
It is a perfect bake to make along with kids, fairly easy.. my kids and I made this together!
What you'll need:
Ripe Bananas – 3
Plain Yogurt – 1/2 cup
Pure Vanilla Extract – 1 tsp
Melted Butter – 2 tbsps
All Purpose Flour – 3/4 cup
Wheat Flour – 3/4 cup
Baking Soda – 1 tsp
Salt – 1 tsp
Sugar – 1/2 cup
Chocolate Chips – 1/2 cup
Chopped Walnuts – 1/2 cup
Method:
Preheat the oven to 350 deg F. Grease a loaf pan.
In a mixing bowl, mash the peeled Bananas. Mix in the other wet ingredients – Yogurt, Vanilla Extract and Melted Butter.
In a larger mixing bowl, mix the dry ingredients – All Purpose Flour, Whole Wheat Flour, Baking Soda, Salt and Sugar.
Mix the wet ingredients into the dry ingredients.
Fold in the Chocolate Chips and Chopped Walnuts.
Comments
comments