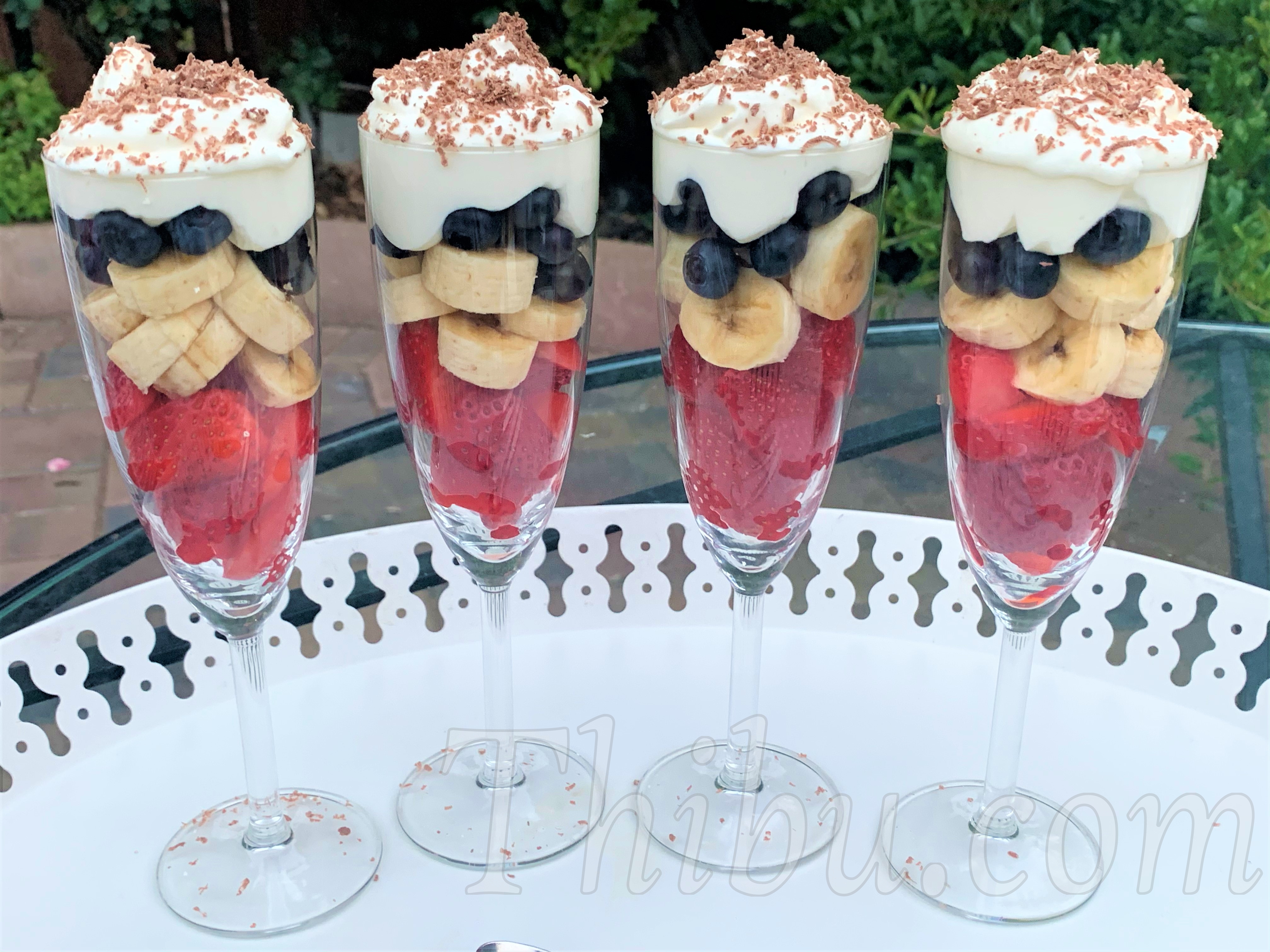 Simplest Red Blue & White Dessert
I like things healthy and I like things easy and I like things delicious. This one meets all that.
Perfect for 4th of July or Memorial day desserts. Made this for our BBQ, and after eating all the different foods this is a good simple dessert. Easy enough for kids to make and assemble!
What you'll need:
Strawberries (Raspberries would work too!)
Banana Slices
Blueberries
Whipped Cream (If making at home, add some powdered sugar to sweeten it up a bit)
Chocolate, for garnish (optional)
Method:
Pick clear glasses or cups. Tall ones, such as these champagne flutes, work well.
Layer the Strawberry slices, Banana Slices and Blueberries to fill the glasses 3/4 to the top. (This can be done ahead of time and kept in the refrigerator)
Comments
comments