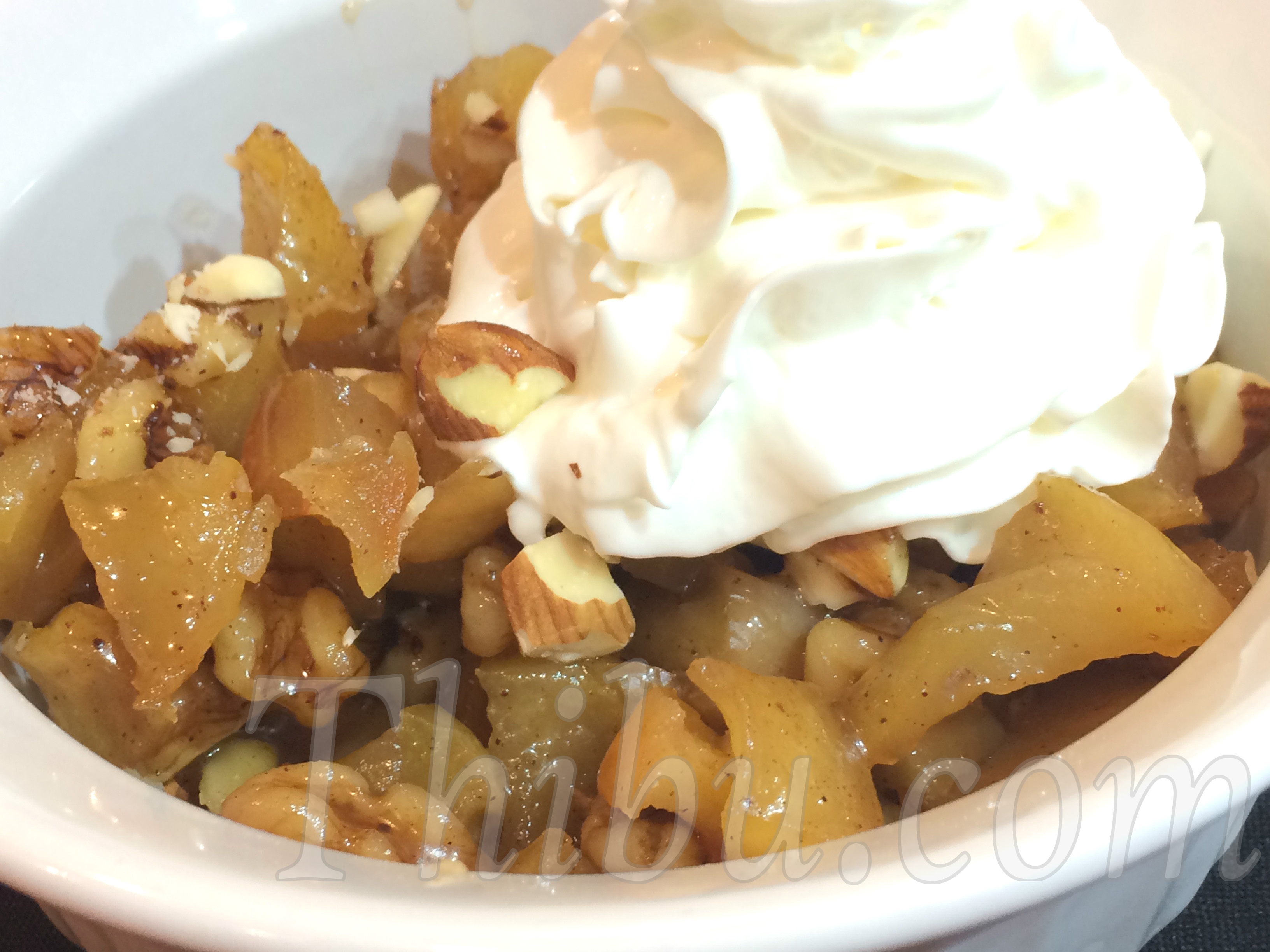 Skillet Apple Crumble
Had a bunch of apples that I needed to use up and I wasn't in a mood to bake. So made this easy skillet apple crumble.
What you'll need:
Large Fuji Apples (cubed) – 5
Butter – 2 tbsp
Cinnamon Powder – 1/2 tsp
Nutmeg Powder – 1/4 tsp
Sugar – 1 to 1 1/2 cups or to taste
Walnuts Chopped – 1/2 cup
Almonds Chopped – 1/4 cup
Method:
1. In a large pan add the Butter and the chopped Apples and let cook on medium heat stirring occasionally. 
2. Let cook for about 8-10 minutes.
3. Add the Cinnamon and Nutmeg Powder.
4. Add the Sugar.
5. Mix well and let cook on medium-low for another 8-10 minutes, until the water released is absorbed.
6. Add the chopped Walnuts and mix.
7. Switch off heat and add top with chopped Almonds.
Serve warm with whipped cream or vanilla ice cream!
Comments
comments