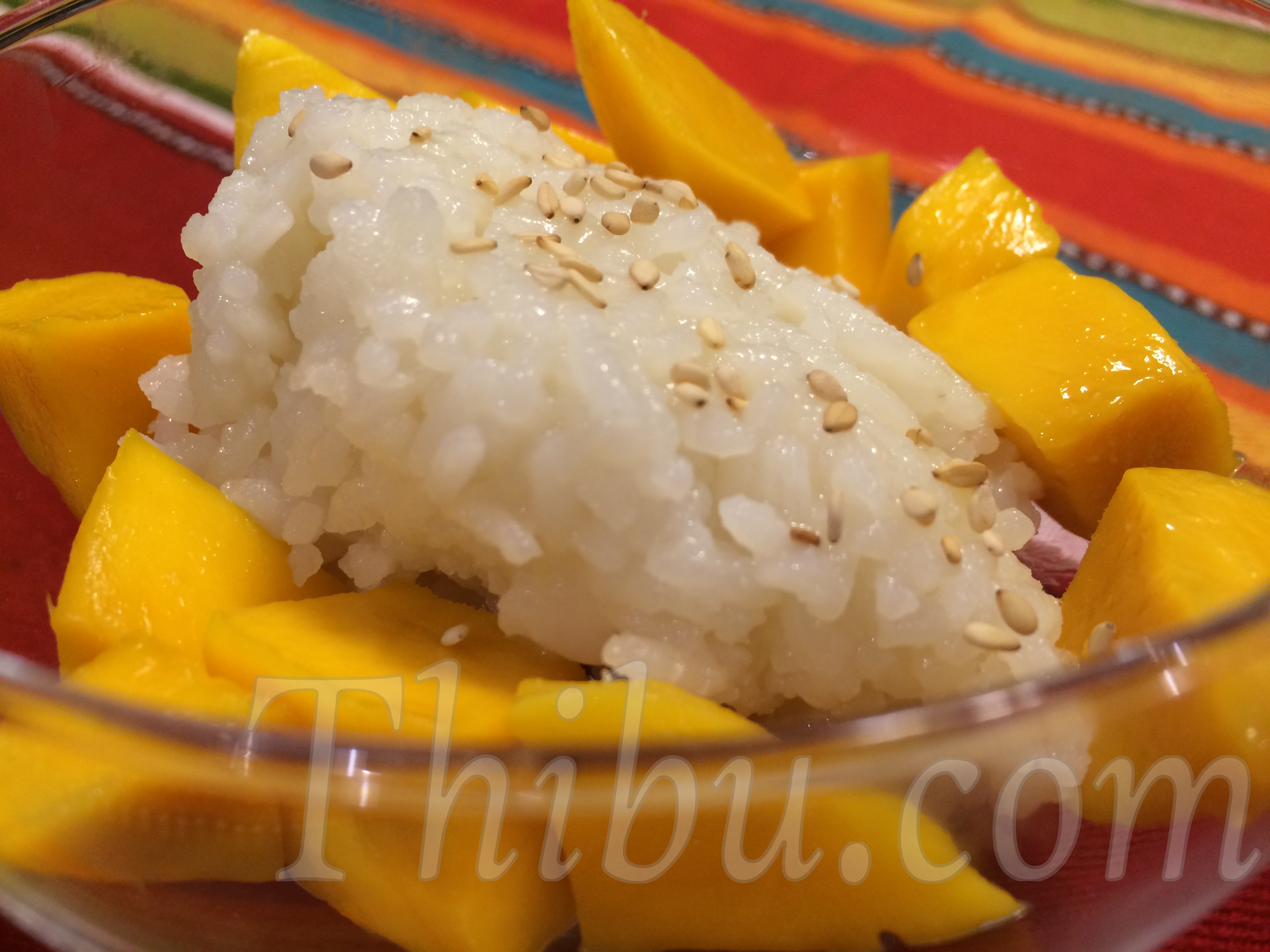 Thai Dessert – Sticky Rice with Mango
Have always loved this dessert and wanted to attempt making it!
What you'll need:
Rice (short grain, I used Sona Masoorie) – 1/2 cup
Coconut Milk – 1/2 can plus about 2-3 tbsp for topping
Sugar – 5 tbsp plus 1 tbsp for topping
Salt – 1/4 tsp
Ripe Mango – 1
Roasted Sesame Seeds to garnish
Method:
1. Wash the Rice and mix with the Coconut Milk and Water as required in a pot. Rice can be soaked for a while to quicken the cooking process.
2. When the Rice is almost cooked, add the Sugar and Salt and give it a mix.
3. Turn off the heat when the Rice is cooked without letting it get mushy. Let it cool.
4. Peel and slice the ripe Mango and keep in the refrigerator to chill.
5. Mix the coconut milk and the sugar that were reserved for topping.
6. When serving, add a scoop of the Sticky Rice over the cold Mango slices. Top the rice with the topping sauce (coconut milk and sugar) and sprinkle some roasted Sesame Seeds. Enjoy!
Kiddie version with chocolate chips..
Comments
comments