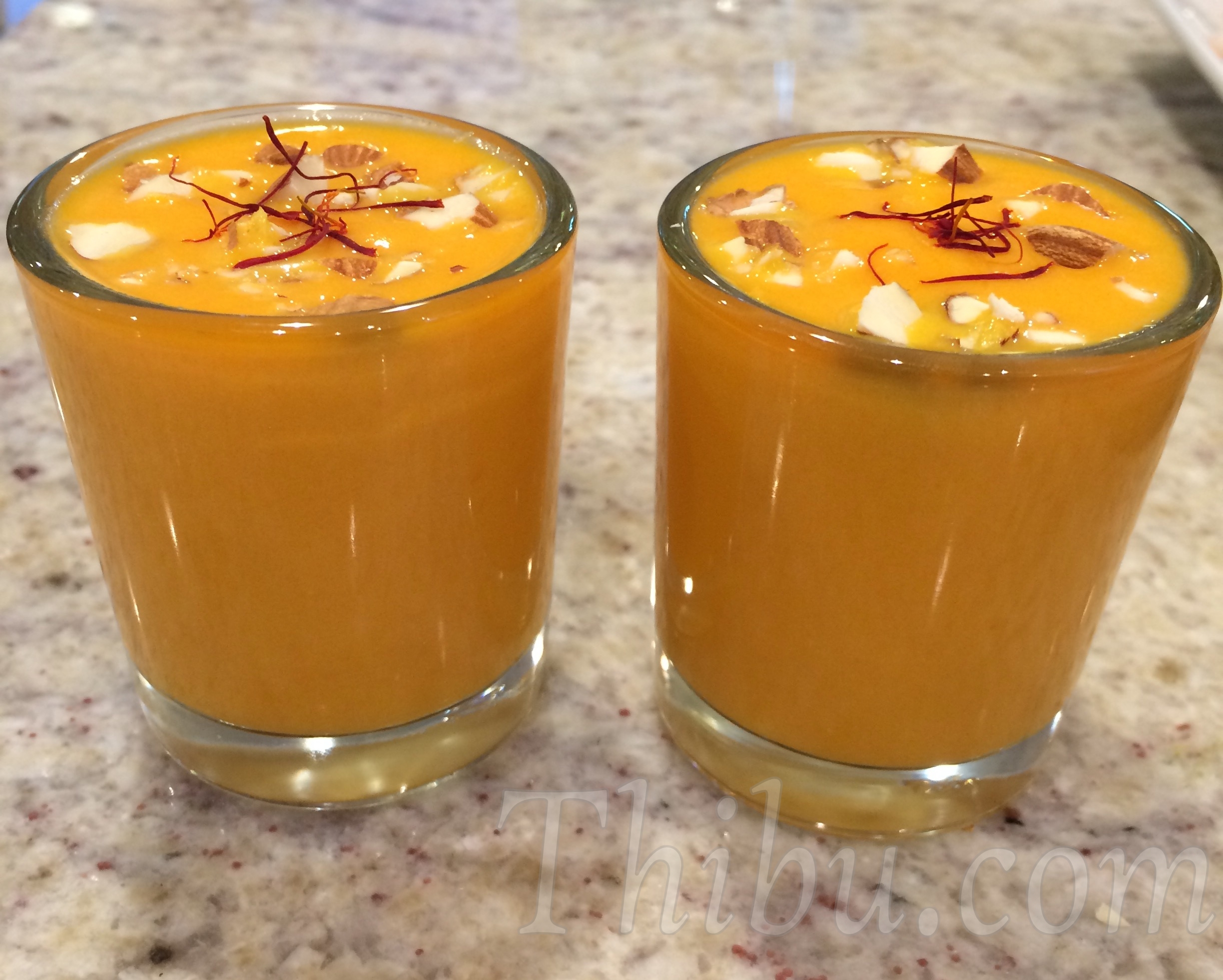 Carrot Payasa
Super quick and easy dessert, but no compromises on taste! It is a slight modification of Carrot Almond Payasa
What you'll need:
Carrots – 8
Milk – about 4 cups
Sugar – 1/2 to 1 cup (to the taste you prefer)
Saffron Slivers
Chopped Almond
Method:
1. Wash and chop the Carrots into large slices. Add the Carrots and 2 cups of Milk to a pot and let them simmer on medium low until the carrots are cooked.
2. Let cool a bit. Add the contents to a blender, add Sugar and grind to a puree. Adjust sugar and add the remaining milk to get the consistency you prefer.
3. Pour into a dish, add the Saffron and Almonds. Chill and Serve! Enjoy!
Comments
comments