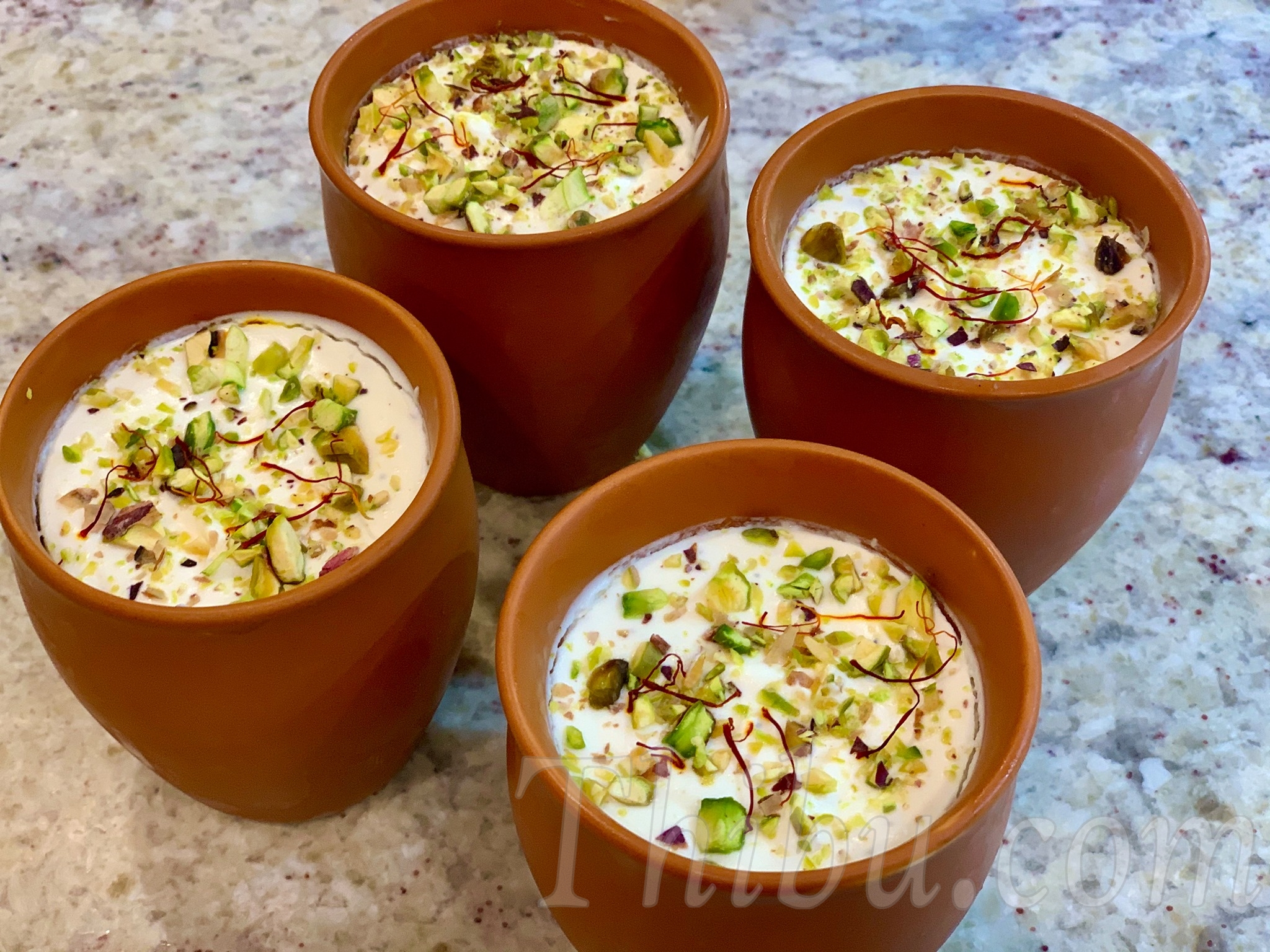 Kesar Pista Badam Kulfi (quick and easy)
This recipe is so easy to make, kids can make it on their own!! 🙂
I've made it in Kulhad here, but I also make it in Popsicle molds, Shot glasses with Popsicle sticks, in Small Jars, etc.
This is a quick and easy method using whipping cream and condensed milk. Very few ingredients!
What you'll need:
Heavy Whipping Cream – 1 1/2 cups
Whole Milk – 1 cup
Condensed Milk – 1 can of 14 oz
Chopped Almonds – 2 tbsps
Chopped Pistachios – 2 tbsps
Freshly Ground Cardamom – of 5 pods
Saffron Strands (divided)
Yields about 8 cups/servings
Method:
Warm up a couple of tablespoons of Whole Milk (of the 1 cup) and add a few strands of Saffron to it and let it sit for a few mins.
In the meantime, add the Whipping Cream into a large bowl, and using a hand mixer whip until you get soft peaks.
Add the Saffron in Whole Milk and the remaining cup of Whole Milk into it. Also add Condensed Milk and Ground Cardamom. Continue to whip until well combined, retaining the soft peaks.
Gently mix in the Chopped Almonds.
Pour the Kulfi mixture into Kulhad cups. Top with Chopped Pistachios and a few strands of Saffron.
Cover with Foil or wrap. Freeze for 6-8 hours, until well set. Enjoy!!!
Comments
comments