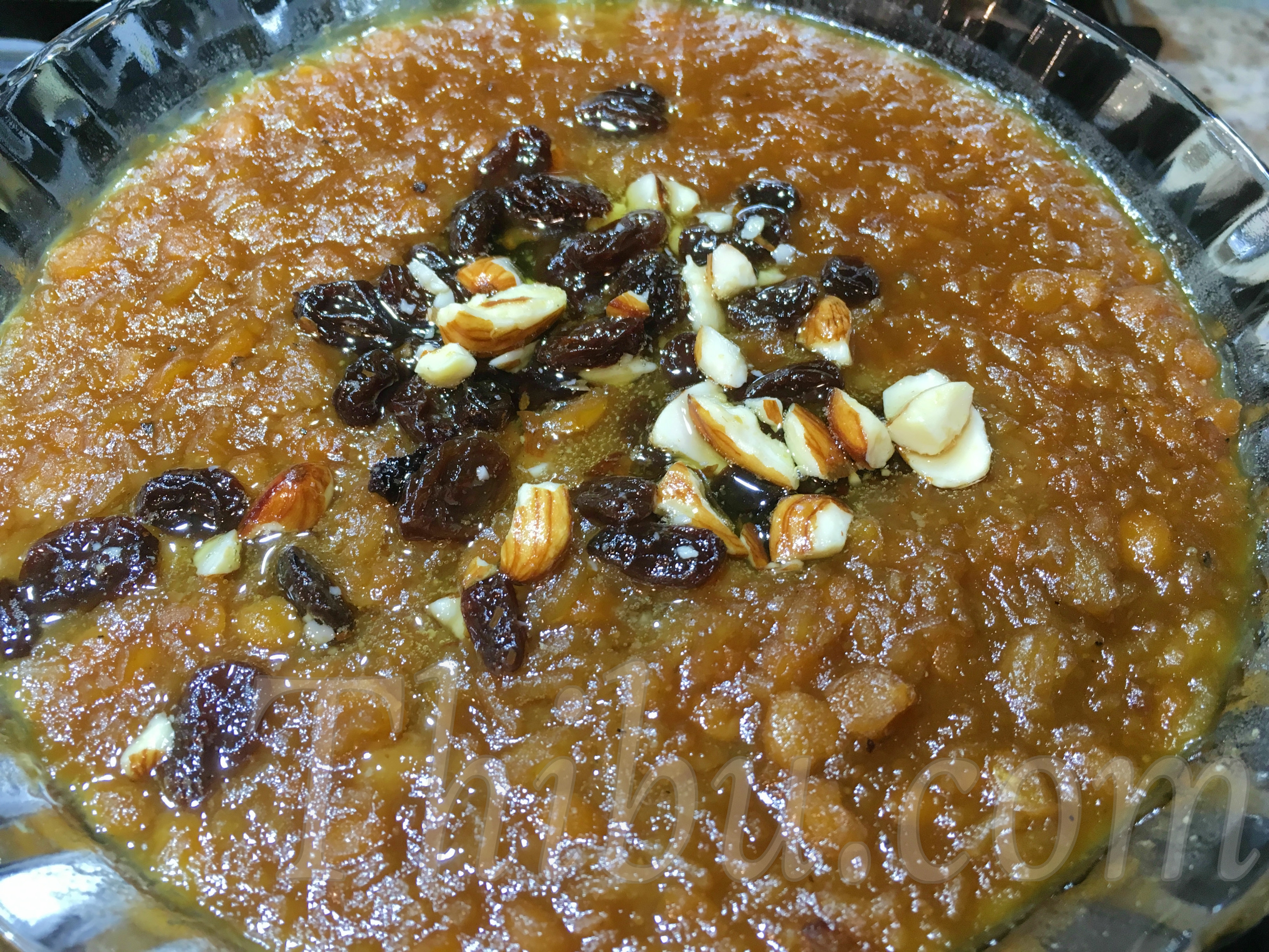 Akki Kadalebele (Rice & Channa Dal) Paayasa
This is a very yummy paayasa (kheer) made in Karnataka around festivals. I made it recently as Prasada during Navarathri.
What you'll need:
Rice (I used Sona Masoorie, any short grain rice is fine) – 1 cup
Channa Dal – 1 cup
Jaggery – 1 1/2 balls (about 2 cups roughly chopped)
Fresh Grated Coconut – 1/2 cup
Poppy Seeds – 2 tbsp
Cardamom/Elaichi Powder – 1 tsp
Ghee – 4 tbsp
Raisins & Chopped Almonds – 2 tbsp
Method:
1. Pressure cook the Rice and Channa Dal in little water or cook in a covered pot on stove top.
2. In a separate pot, add 1 to 2 cups water and the Jaggery and melt. Let it boil for about 10 minites. Strain it to remove any dirt.
3. Pour the Jaggary syrup back into the pot along with the cooked Rice and Channa dal. Let boil on low for about 5 minutes.
4. Grind the grated Coconut and Poppy Seeds into a paste. Add to the pot with Rice and Dal.
5. Add the Cardamom Powder and a couple of tbsps of Ghee. Mix and boil the mixture on low for about 5 minutes.
6. In a small pan, add the remaining 2 tbsps Ghee and roast the Raisins and Chopped Almonds. Add to the Paayasa. Enjoy!!
Comments
comments