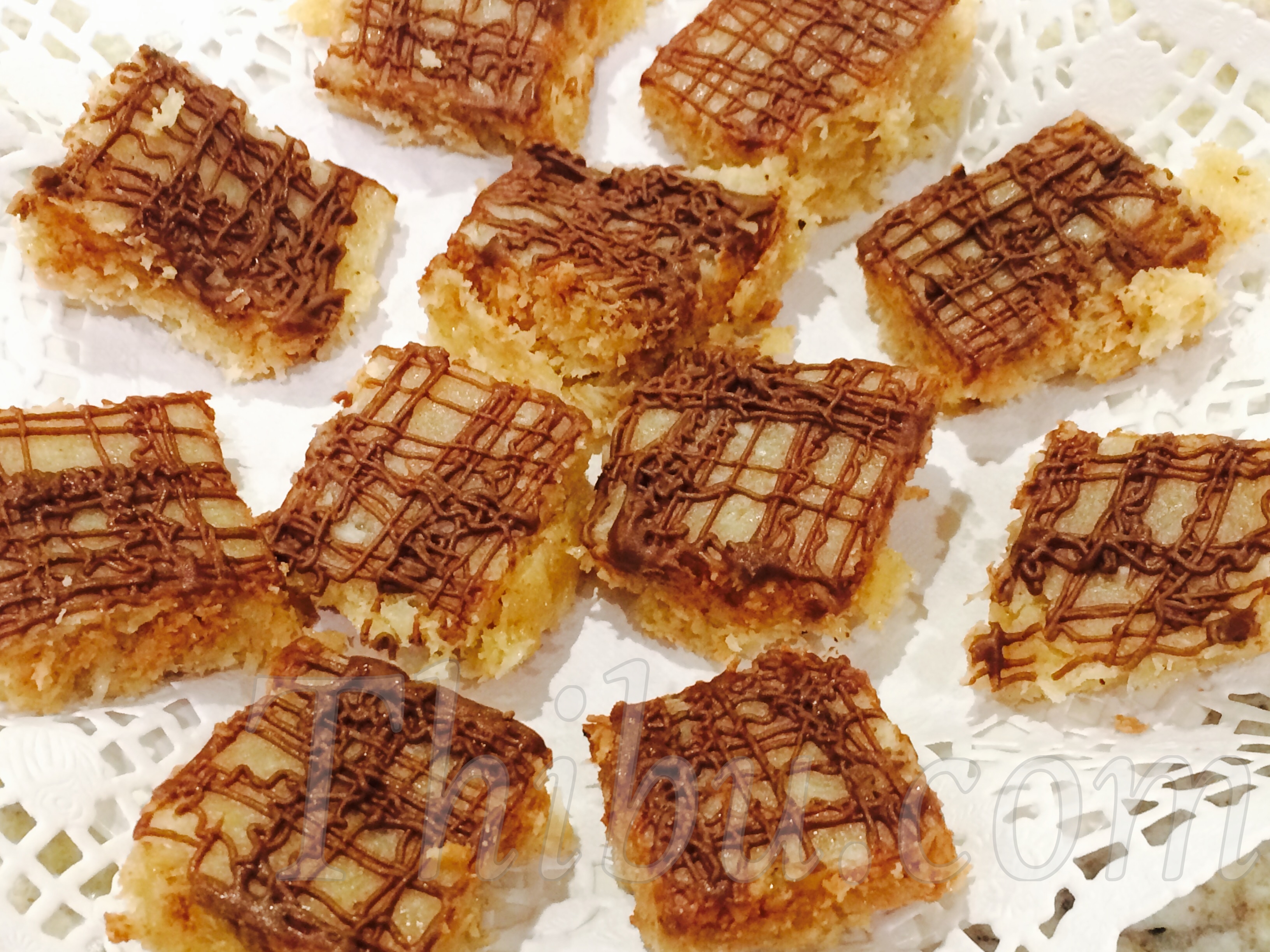 Coconut Almond Burfi Drizzled with Chocolate
What you'll need:
Grated Coconut (I used frozen for convenience) – 2 cups packed
Homemade Almond Butter (Almond Powder will work just fine as well) – 1 cup
Sugar – 1 cup
Ghee or Butter – 2 tbsp
Cardamom/Elaichi Powder – 1 tsp
Milk Chocolate Chips – 1 tbsp
Method:
1. In a wide pan, add the coconut, sugar and 1 tbsp ghee (or butter) and fry on low-medium flame, stirring very frequently.
2. Continue for about 15 to 20 minutes. Add the Almond Butter (or Powder). Stir.
3. After another 15 minutes or so, you should start seeing the mixture coming together, leaving sides. Add the Cardamom Powder and the remaining 1 tbsp ghee (or butter).
4. Stir for another couple of minutes. Pour onto a greased (with ghee or butter) plate. Smooth the top. Let it cool for a few minutes.
5. Melt about 1 tbsp of milk chocolate chips in a ziplock bag (in the microwave).
6. Make a small cut on one corner of the ziplock bag and drizzle the chocolate over the burfi.
7. Cut into pieces and take out after it has fully cooled. Enjoy!
Note: 
Keep in mind that timing might vary, it may be faster or slower, based on the heat etc.
For melting the chocolate in microwave, add the chips into the bag and run the microwave in 30 second increments. Take out between each interval and mix with hands from outside the bag. Continue until the chocolate is fully melted.
Comments
comments