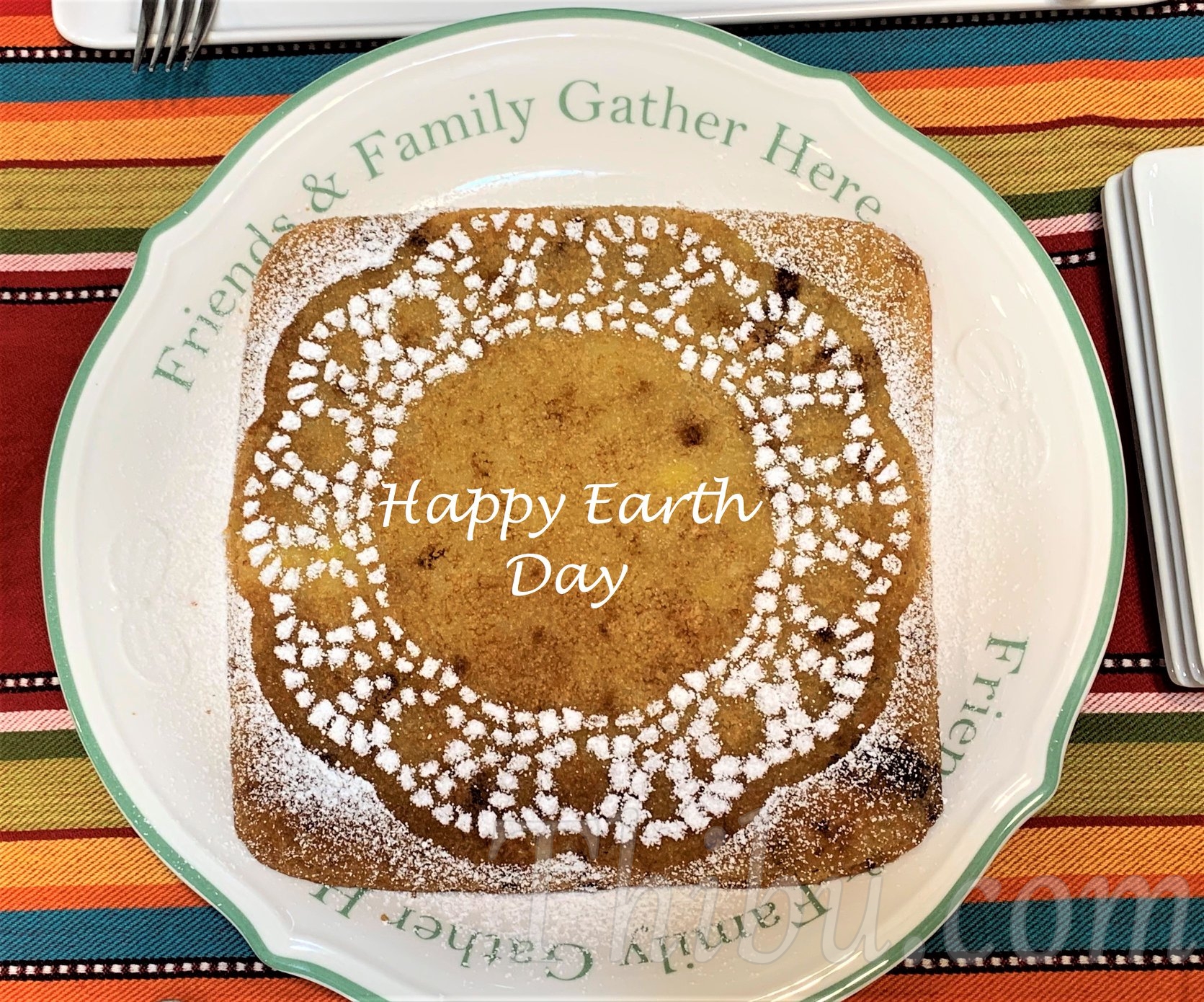 Pinapple Coconut Pudding Cake
Every year on Earth Day we make something special. The kid's favorite is still this cake I made a few years back. I love how it turned out as well!!
This year I wanted to make an eggless Pineapple Cake. But with some experimenting, I added Coconut Cream and it turned into this Pineapple Coconut Pudding Cake 🙂
It tasted so yummy though, my son made it again the next day and this time he allowed us to eat only small bites 🙂
What you'll need:
All Purpose Flour – 1 1/4 cups
Coconut Cream – 1/2 can or 7 oz
Baking Powder – 1 tsp
Baking Soda – 1/2 tsp
Sugar – 1/3 cup or to taste
Melted Butter – 1/4 cup
Crushed Pineapple (I pulsed the fruit to small pieces, canned can also be used) – 1 1/2 cups
Method:
Preheat the oven to 325F. Grease a Cake Pan or baking dish.
In a mixing bowl, mix together the All Purpose Flour, Baking Powder, Baking Soda, Salt, Sugar.
Add the Crushed Pineapple along with its juice, Melted Butter and Coconut Cream.
Gently fold the ingredients together, do not overmix.
Pour into the baking dish and bake for 40-45 mins. (knife or toothpick should come out clean)
Take out of oven and let it rest for about 5 mins. Gently flip the pudding cake to a plate and let it cool completely, or it can be left in the dish as well.
Comments
comments