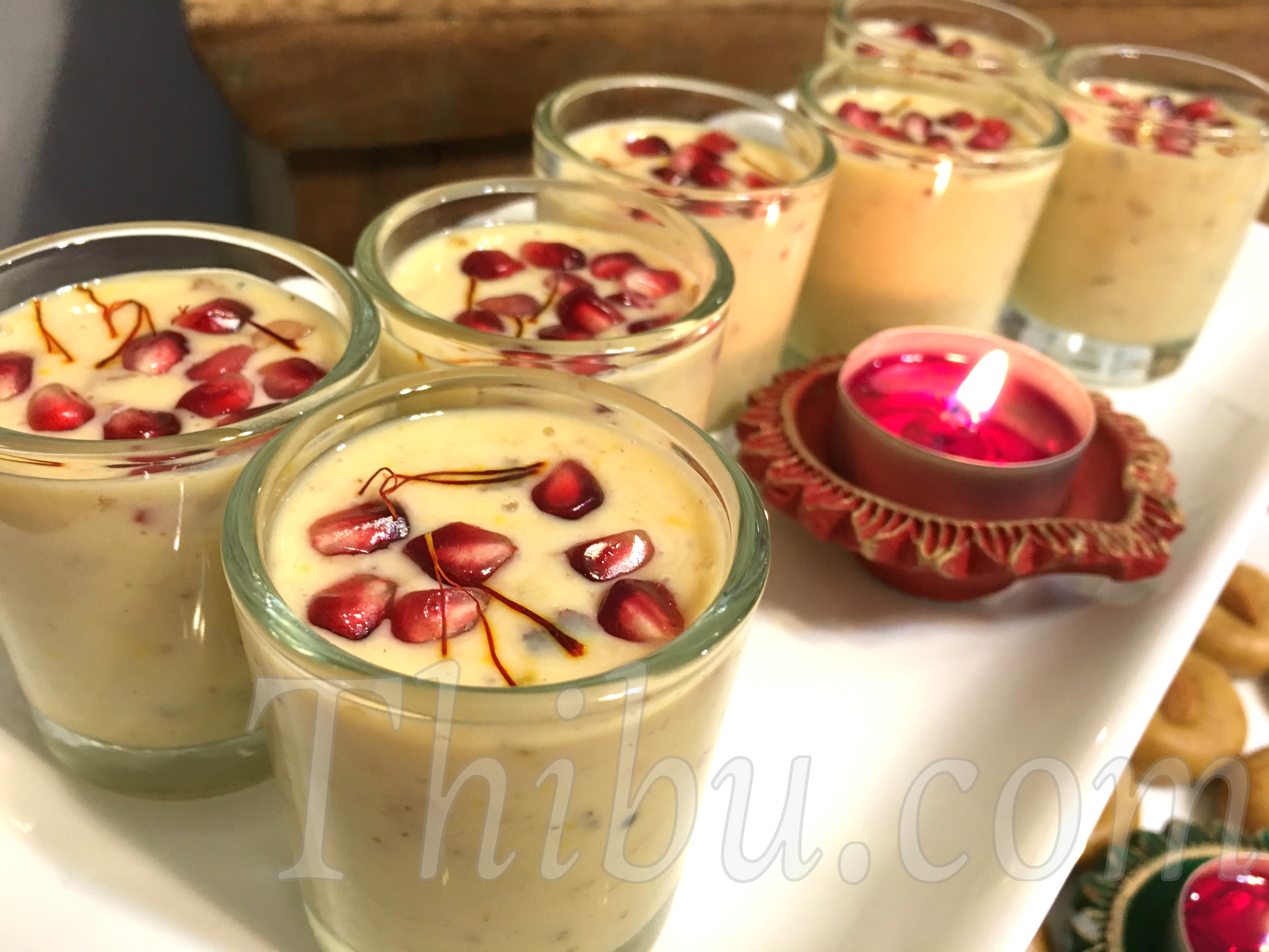 Basundi!
One of the sweets that my mom used to make, that was one of her signature sweet dish, that was so mouth watering, that she made so lovingly over hours by slowly simmering milk, while left layers and layers of yummy sweet cream.. I still remember the taste so very well!!
We, my sister and I, made it the same way after she passed. But it never tasted the same.
I made this one by cheating a bit, by adding some condensed milk, to reduce the time stirring the pot!
What you'll need:
Whole Milk – 6 cups
Condensed Milk – 1 can
Chopped Almonds – 1/2 cup
Saffron – a few strands
Pomegranate Seeds – for topping
Note: Condensed milk can be skipped and just milk can be used. Add sugar in that case.
Method:
1. In a large pot, add the Milk and Condensed Milk and bring to boil. Reduce heat to low and cook the milk down stirring and scraping the sides frequently to ensure that it doesn't burn.
2. The milk will reduce quite a bit and thicken. It took me about a hour.
3. Check the sugar level and add more if needed. Keep in mind that condensed milk already has sugar. Switch off heat.
4. Add the Saffron and Chopped Almonds.
5. For serving, add into cups (I used dessert shot glasses), and top with strands of Saffron and Pomegranate Seeds. It tastes best when chilled! Enjoy 🙂
Comments
comments