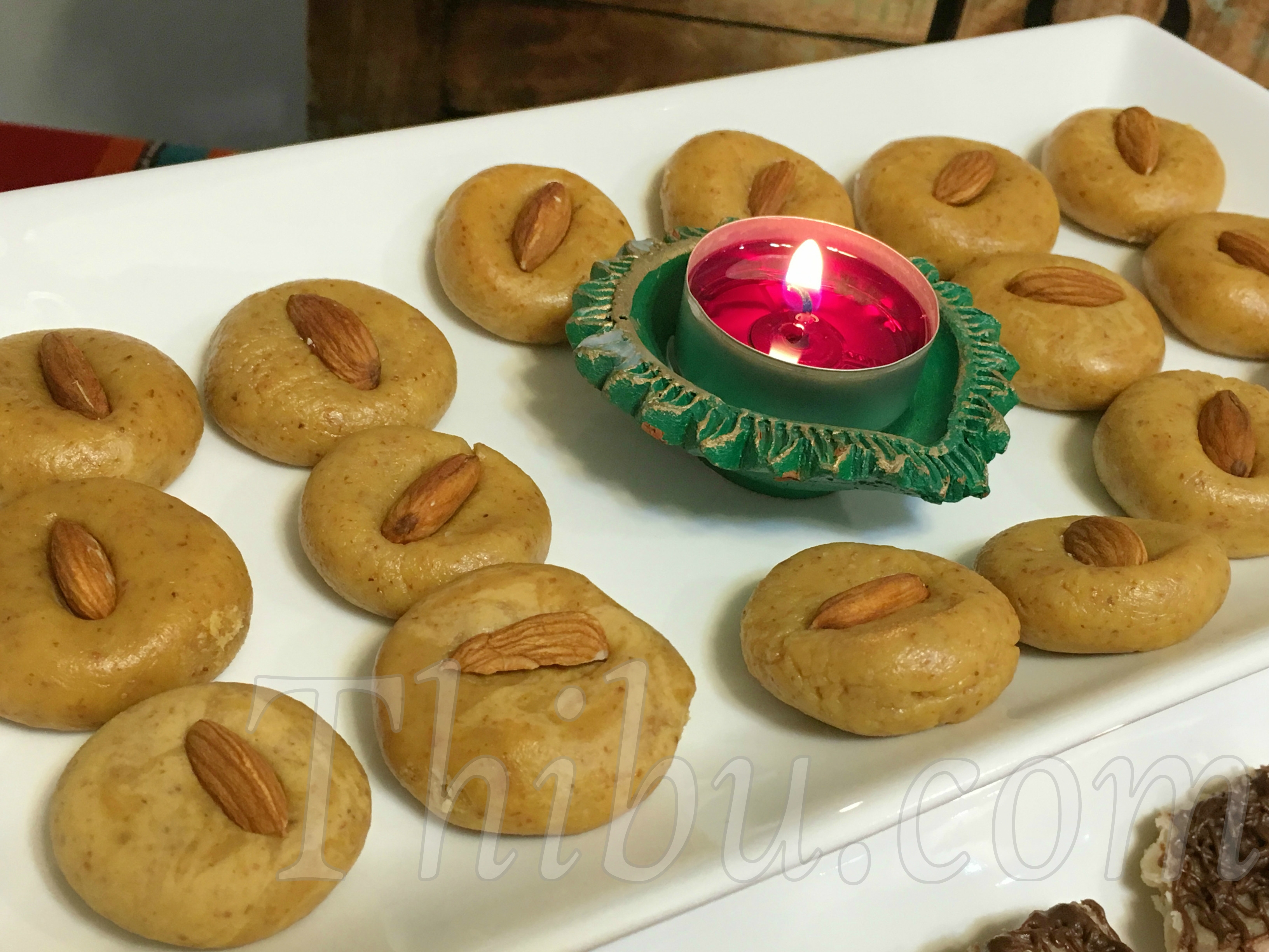 Badam (Almond) Burfi
This is a quick and easy version using milk powder and I didn't soak or peel the skin of the almonds. But it tasted just too yummy!!
What you'll need:
Whole Raw Almonds – 1 cup
Milk Powder (skim) – 1 cup
Whole Milk – 3 to 4 tbsp
Sugar – 1 to 2 cups (to taste)
Saffron – a few strands
Ghee – 2 tbsp
Almonds halved lengthwise – a handful
Note: Almonds can be soaked for a few hours and skin peeled off. I didn't do it.
Method:
1. In a blender (I used my bullet) grind the almonds to a fine paste adding the Milk.
2. Add the Almond Paste to a large wide pan. Add the Milk Powder and mix in.
3. Add the Sugar, Saffron and Ghee and cook the mixture on low-medium heat stirring continuously.
4. The mixture will start leaving the sides of the pan and come together. Switch off heat.
5. Let it cool for a bit, until workable by hand. Greece hands with Ghee, take a table spoonful of the burfi and made a round shape. Stick in a halved Almond in the middle.
Let it cool completely. Enjoy!!
Comments
comments