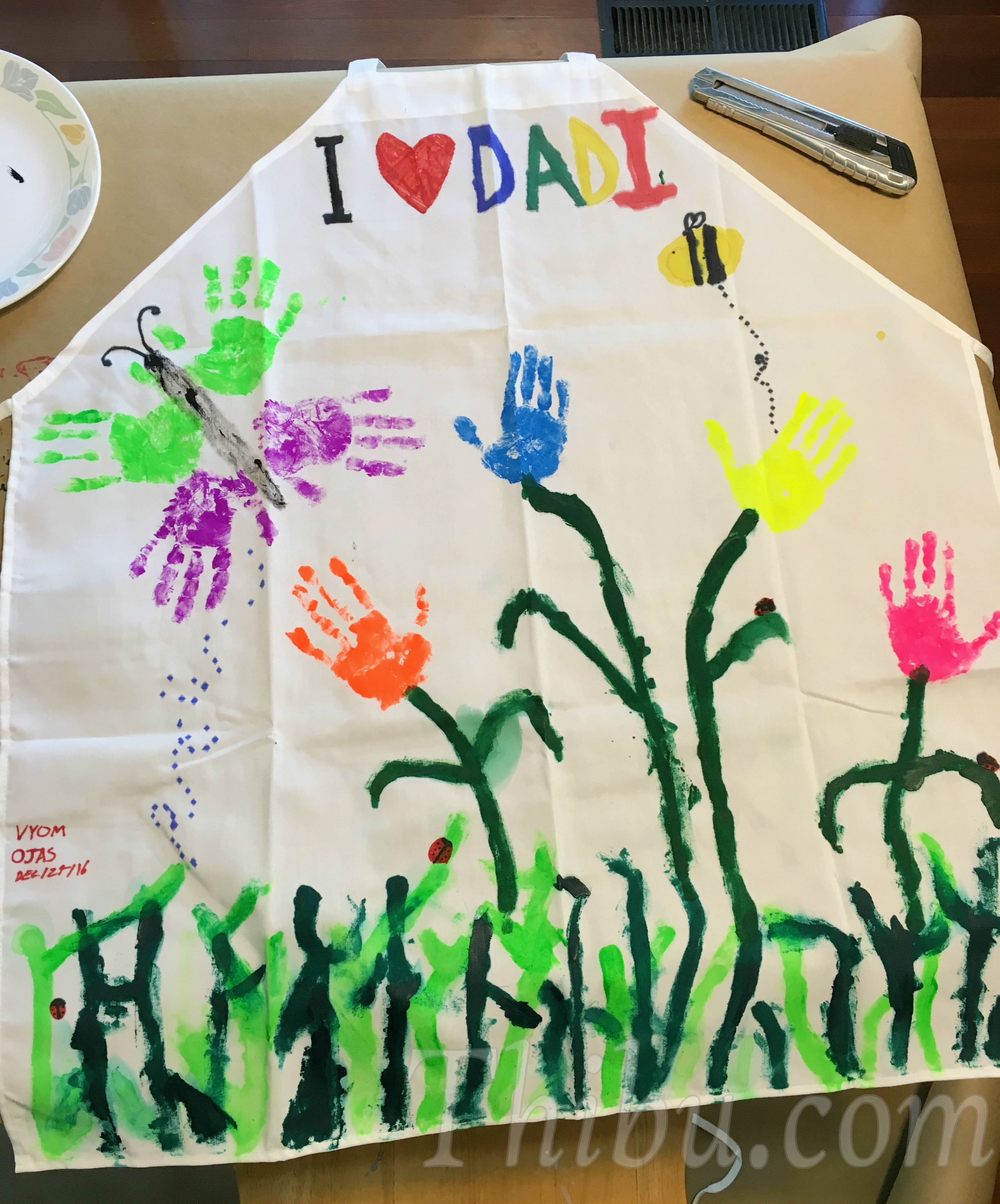 Hand Painted Apron – Grandma's Christmas Gift
This year my boys (age 7) wanted to each give Christmas gifts to family members. So for their grandma we figured this would be something nice and cute.
I bought plain white cotton aprons and used the acrylic paints and permanent markers I already had at home.
Its funny, I have a craft supplies area in my house with all sorts of things I pick up now and then, which my kids call as my Dollar Store 🙂 They can go shopping there, but are required to put things back once done (unless they use it up).
So as soon as their Christmas break started, this was one of their projects with dad while I was at work. Ofcourse, with remote instructions 🙂
Paints were picked, and their work table was setup lined with brown paper on and below. This makes cleanup easy, without getting paint everywhere. Any junk paper works.
Kids free handed the grass and greens and then did some hand paint prints to make flowers and butterflies!
And then the final details and writings were done using Permanent Markers. They wrote "I Love DADI" (dadi is grandma) and wrote their names and date, and drew some lady bugs, bumble bee etc. I loved how it turned out 🙂
Dadi was surprised and thrilled to receive her gift.
This would also make a very nice gift for Mother's Day, Birthday, and for anyone who loves to cook!
Comments
comments