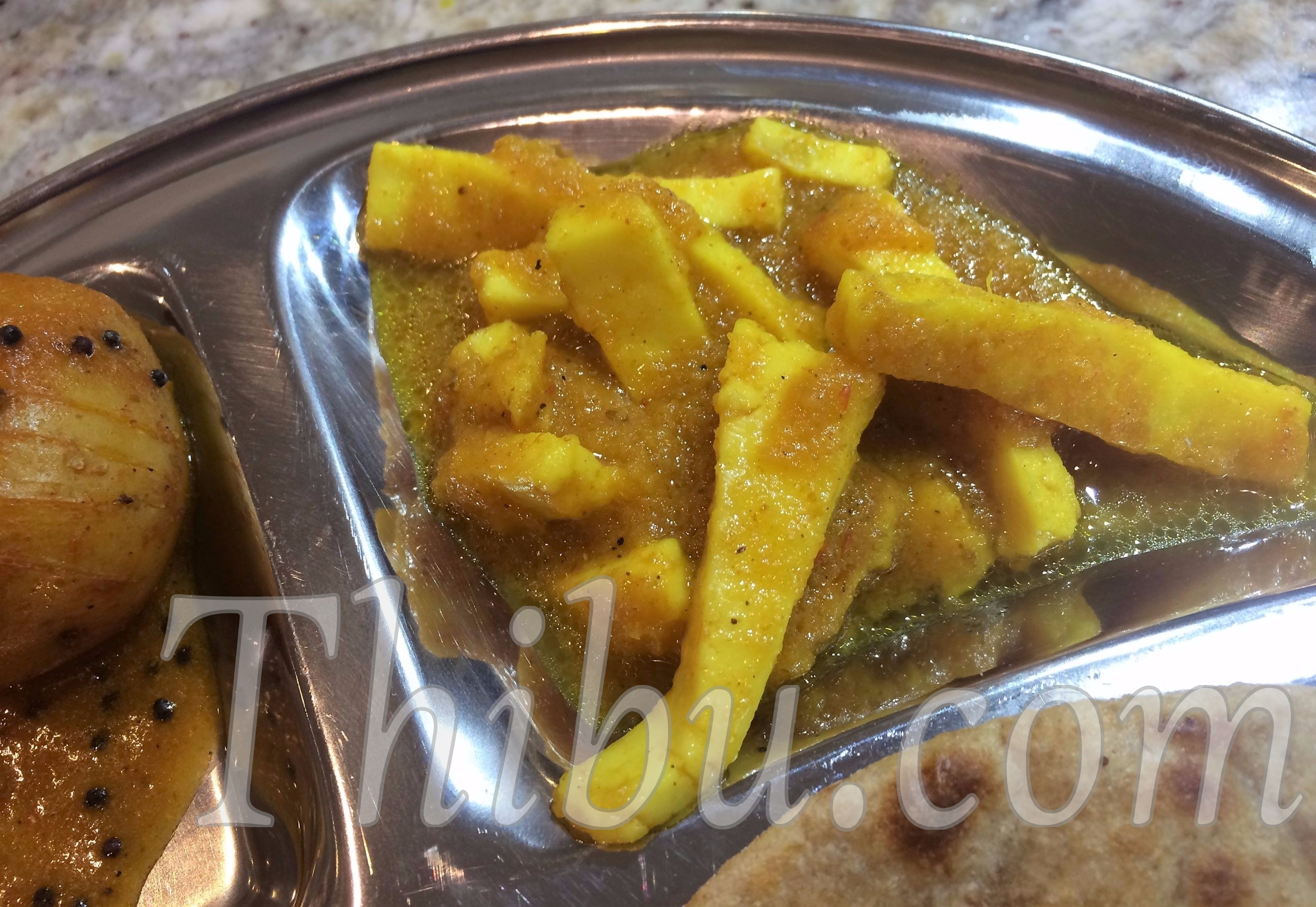 Paneer with Onion Tomato & Bell Pepper Gravy
I just made this one up and it tasted yummmy!!
My kids don't quite like bell peppers and they pick them out of dishes. So in this dish I decided to grind it into the masala or gravy. Recipe is very simple!
Kids loved it and had more helpings 🙂
What you'll need:
Paneer cut into long stripes – 1 block
Olive Oil – 2 to 3 tbsp
Onion – 1 small
Tomatoes – 2 to 3
Yellow Bell Pepper (any will do) – 1
Ginger – 1/2 inch piece
Garlic – 2 to 3 cloves
Turmeric Powder – 1/2 tsp
Salt to taste
Karahi Paneer Masala Powder – 2 to 3 tsp (or to taste)
Method:
1. In a large pan, add the Olive oil and drop the Paneer. Saute on medium-low for about 5 to 10 minutes.
2. In the meantime, grind the following into a gravy – Onion, Tomatoes, Bell Pepper, Ginger, Garlic, Turmeric Powder, Salt and Karahi Paneer Masala Powder.
3. Pour the gravy into the Paneer. Cover and cook on medium-low for another 5 minutes. Yumm..
Its great with Roti or Rice.. we included it in out Thali Dinner..
Comments
comments