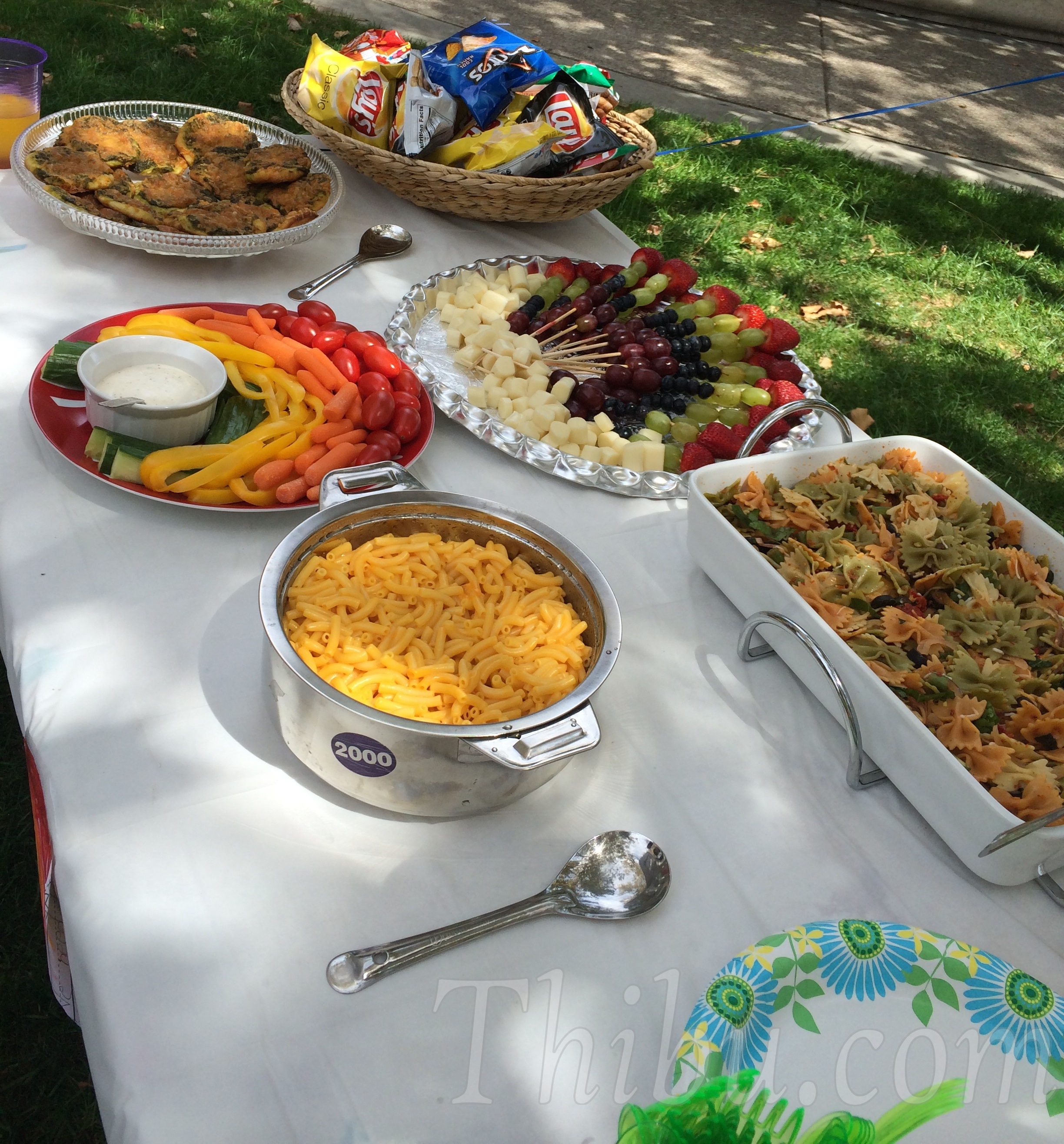 A simple Rainbow Themed Birthday at the park
Our boys recently had a birthday! And since they had been going to preschool up until a week before their birthday, they were looking forward to celebrating with their preschool friends. So I decided to have a simple celebration at the local park with their close buddies. And we picked the rainbow theme.
I kept the decorations very simple. One of my little one had made a rainbow with a new set of markers he had received, so I used it. Along with a colorful birthday banner we made.
Everything else was colorful food and drinks..
While I was preparing the food, I had the kids make colorful ice cubes (7 colors in 7 trays), with the help of their cousin. All the boys loved it and wanted one of each color in their lemonade.
The food menu included, Fruit Skewers & Cheese placed as a rainbow, Veggies as a rainbow with Ranch dip, Mini pizza bites with spinach pesto and cheese, Colorful pasta salad, Mac & Cheese, Chips, Colorful Oreo cookies dipped in candy melts, Yogurt smoothies and Popsicles.
And ofcourse some colorful cupcakes!
It was a fun morning spent with friends at the park!
Comments
comments