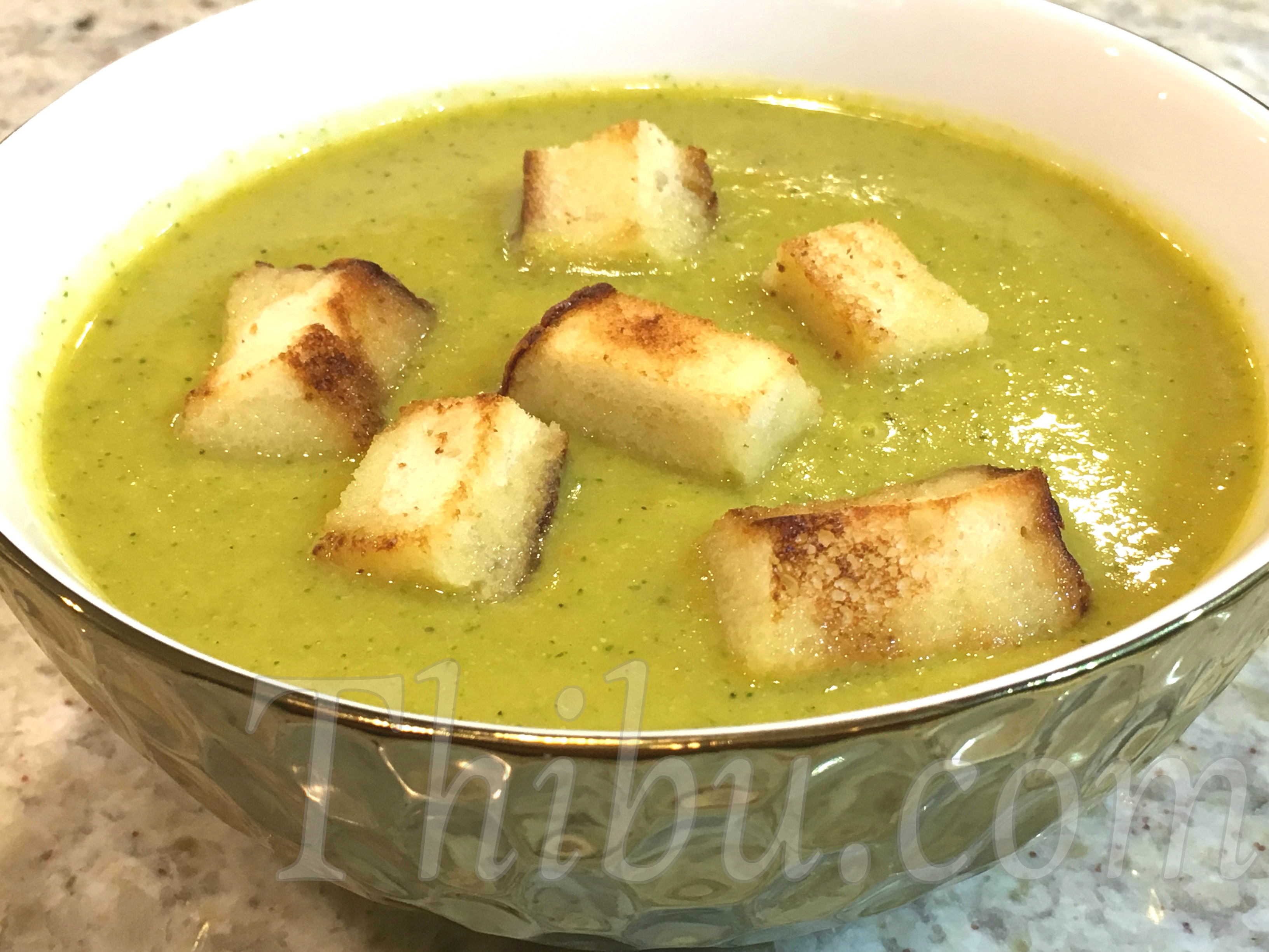 Broccoli Soup with Homemade Croutons!
This is a very easy and healthy soup made with Broccoli, Carrots and Onion. And can be had with or without cream.
What you'll need:
Red Onion chopped into large chunks – 1
Baby Carrots – 1 cup
Broccoli Florets – 2 cups
Black Pepper Powder to taste
Chili Powder to taste (Optional)
Salt to taste
Method:
In a large pot, Saute the Onion until it softens.
Add the baby Carrots and Broccoli florets. Cover and cook on low until they soften.
Add Salt and Pepper to taste.
Let cool for about 5 minutes before blending the soup. Warm up in pot if needed.
I made the croutons with Cheese Bagel on stove top – Cube and toast on medium low heat with butter until they get crispy.
Serve hot topped with Cream or without. Top with Croutons. Enjoy!
Here's what I do with the leftover soup –
1. Healthy Roti Phulkas by mixing wheat flour (atta) with the soup.
2. Veggie Rice with leftover soup and a medley of veggies! Yumm..
Comments
comments