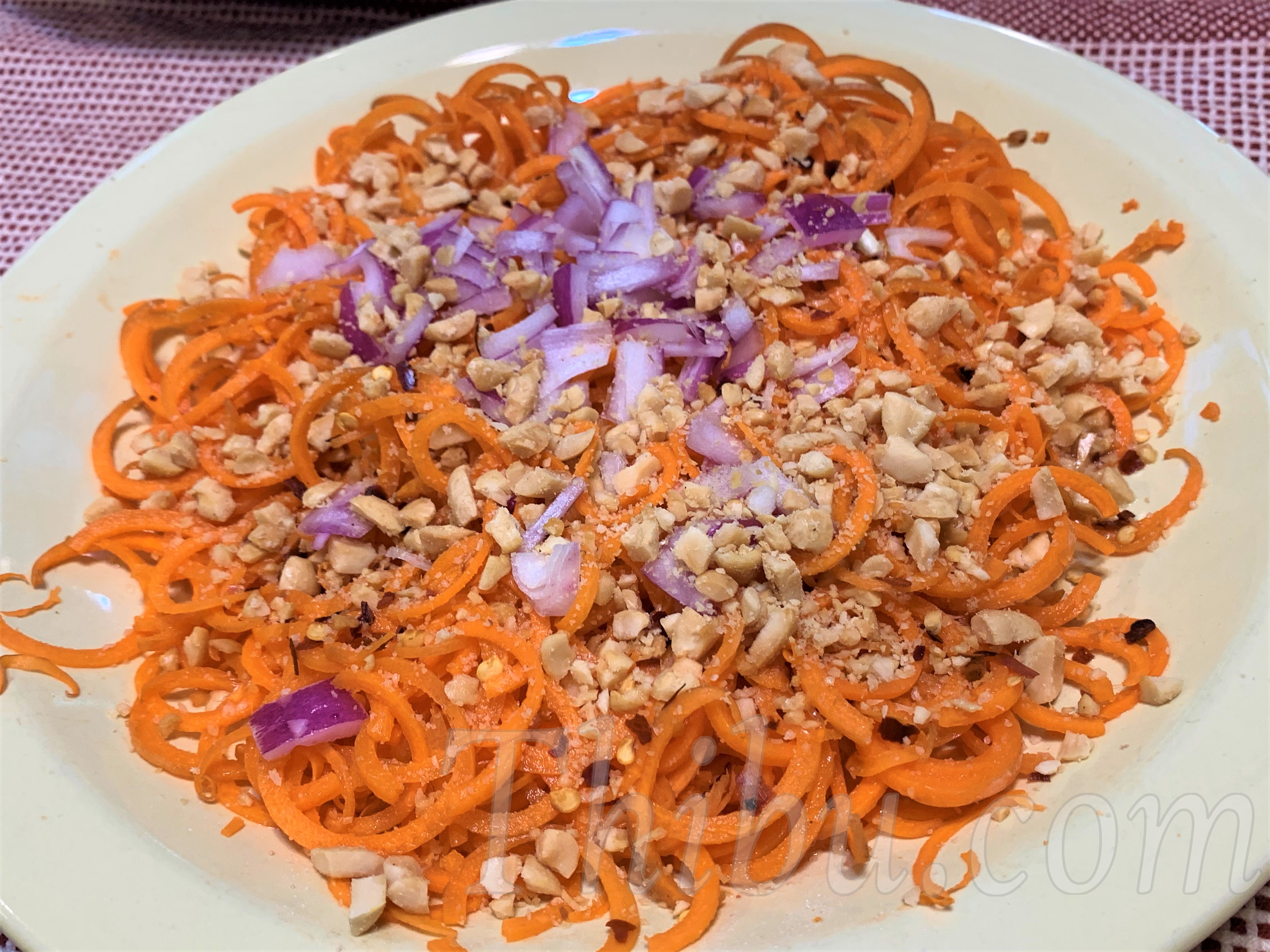 Carrots and Peanuts Asian Salad
Very refreshing, sweet, sour, nutty!! A perfect side to any Asian meal!
I used my spiralizer to make the Carrot noodles. But found it to be a bit difficult, Carrots are not wide enough to fit well into the spiralizer. But it worked. I might try the food processor attachment next time, or even just using shredded carrots will work perfectly fine!!
What you'll need:
Carrots, Shredded or Spiralized – 2 to 3 large ones
Onion, finely chopped – 1/4
Peanuts, roughly chopped –  1/4 cup
Juice of 1/2 Lemon, or to taste
Red Chili Flakes – 1/2 tsp or to taste
Salt to taste
Ginger, Finely chopped – 1/2 inch (optional)
Method:
Mix the Shredded/Spiralized Carrots, Onion, Lemon Juice, Red Chili Flakes, Ginger, and Salt together.
Top with the chopped Peanuts.
You could also layer everything on a platter and mix before serving. Enjoy!!
Comments
comments