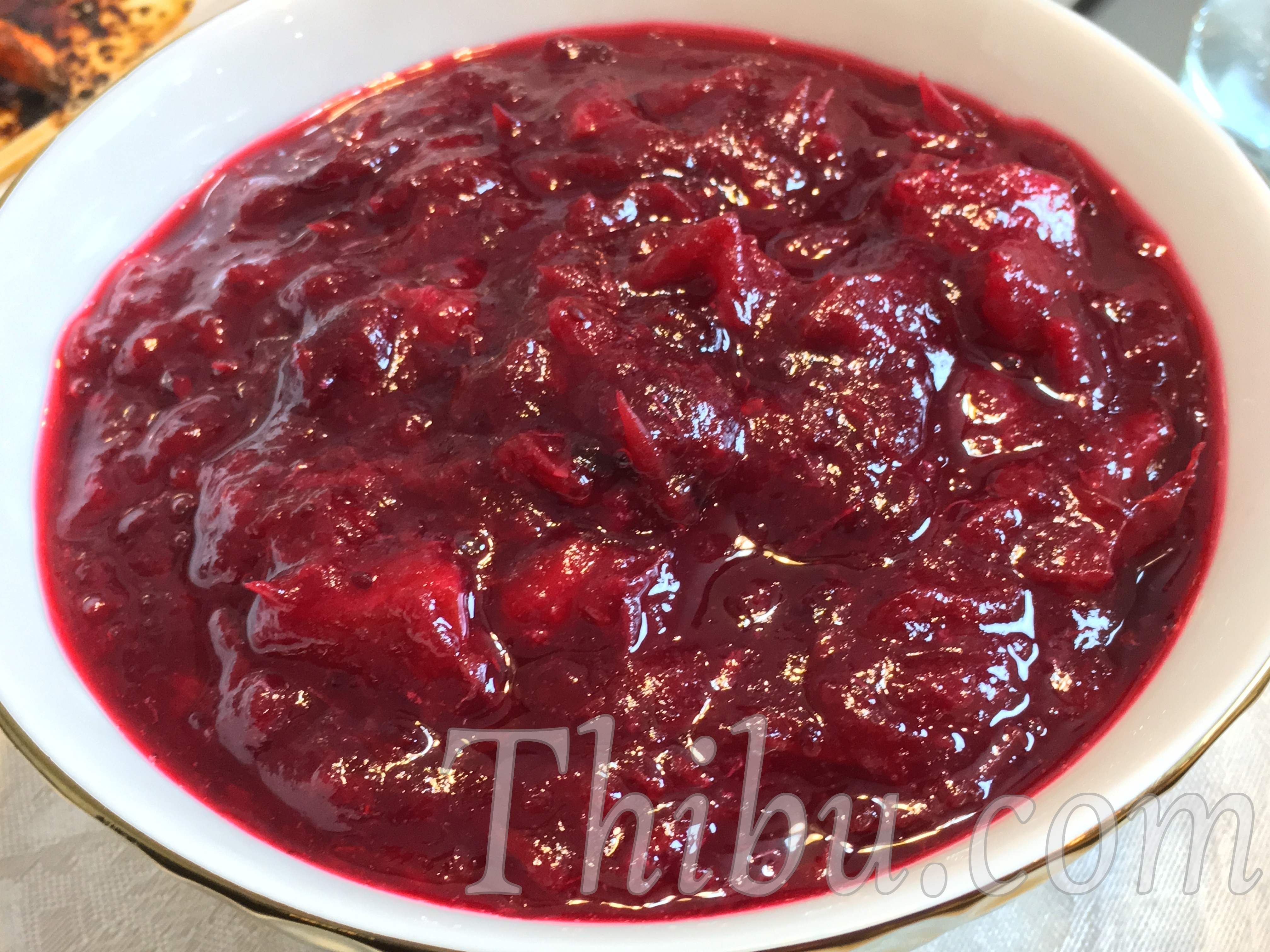 Cranberry Orange Sauce
A Thanksgiving tradition and favorite. I like to make my cranberry sauce from fresh cranberries instead of canned, and it is actually quite easy to make.
A basic cranberry sauce requires just fresh cranberries, sugar and water. I like the Orange flavor in mine and sometimes a bit of added spice as well.
What you'll need:
Fresh Cranberries – 1 bag or 12 oz
Raw Sugar – 1/2 to 1 cup (to taste)
Fresh Orange Juice – 3/4 cup
Orange Zest of 1 orange
Cloves – 4 to 5 (optional)
Method:
1. In a saucepan, add the Cranberries, Sugar, Orange Juice, Orange Zest and Cloves.
2. Mix and simmer on medium low for about 8 minutes.
3. As the cranberries pop, mash them against the sides of the pan using a wooden spoon.
4. Simmer for another 2 minutes and switch off heat. Let cool and enjoy!
Can be stored in the refrigerator for a few days.
Variation:
Instead of Orange Juice and Orange Zest, add 1/2 cup of Orange Marmalade and follow the same directions.
This is made with homemade Orange Marmalade.
Comments
comments