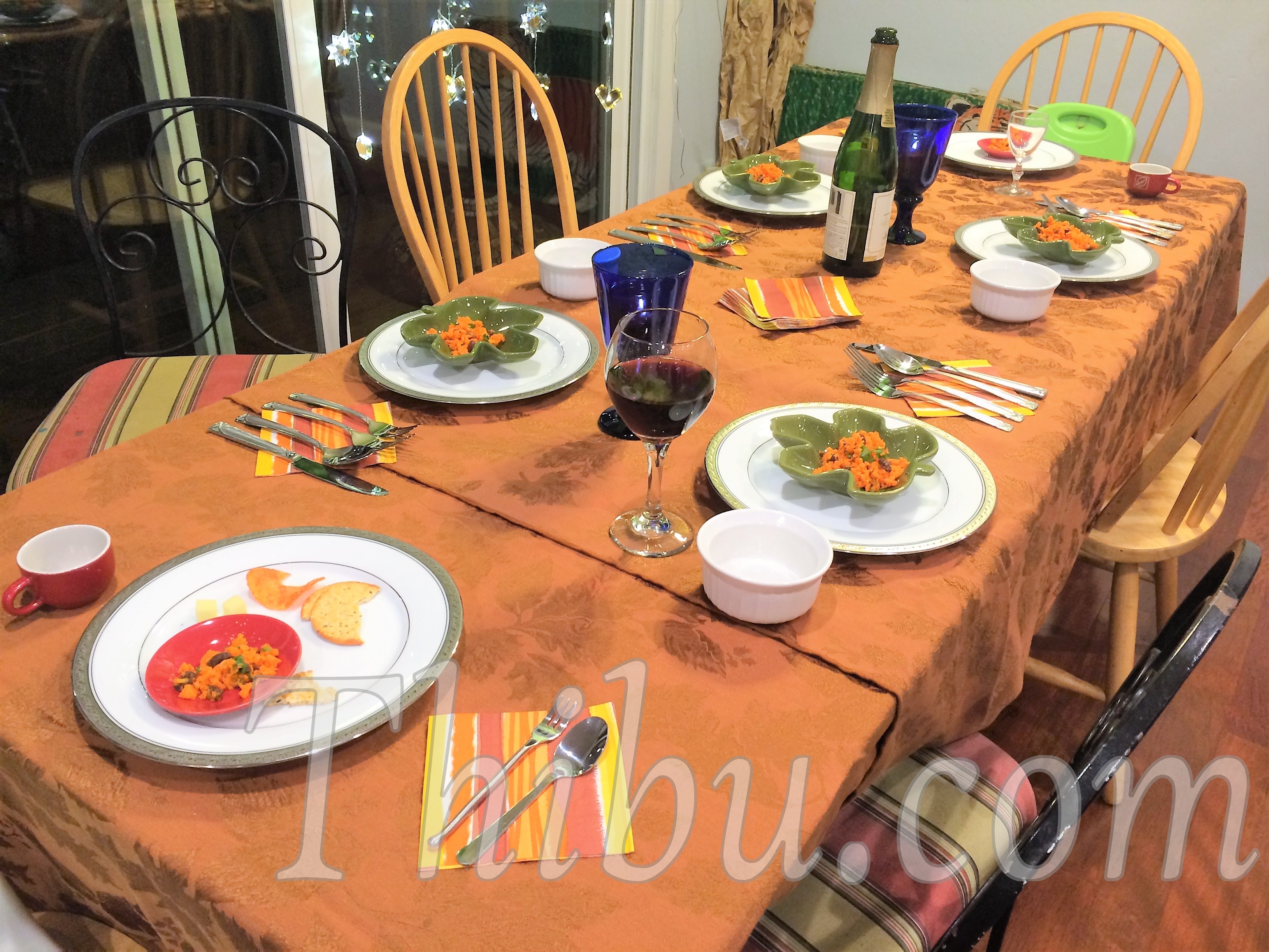 A Fusion Vegetarian Thanksgiving Dinner
I like experimenting a bit with the menu and 3 years back this is what we had for Thanksgiving Dinner..
We started off with some Soup and Salad to beat the cold – I made Carrot Kosambari for salad and a creamy Tomato Rasam Soup.
My husband wanted Tofurkey. So I marinated it and roasted in the oven along with some marinated Paneer as one of the main dishes.
I made Peas and Peppers Pulao and decided to stuff Mini Pumpkins and serve in them. It was a big hit! The Pumpkin pulp with the Pulao tasted awesome.
For some side dishes, I made Grilled Asparagus, Cucumber Raita and ofcourse what is Thanksgiving without Cranberry Sauce!! 🙂
And it was a relaxed dinner time with family! As you can see, I use the same glass serveware/table settings for kids. They feel special and included and learn to use them.
I didnt have this blog page back then, so I havent posted all of these recipes. But will post them for sure, so keep a look out!
Comments
comments