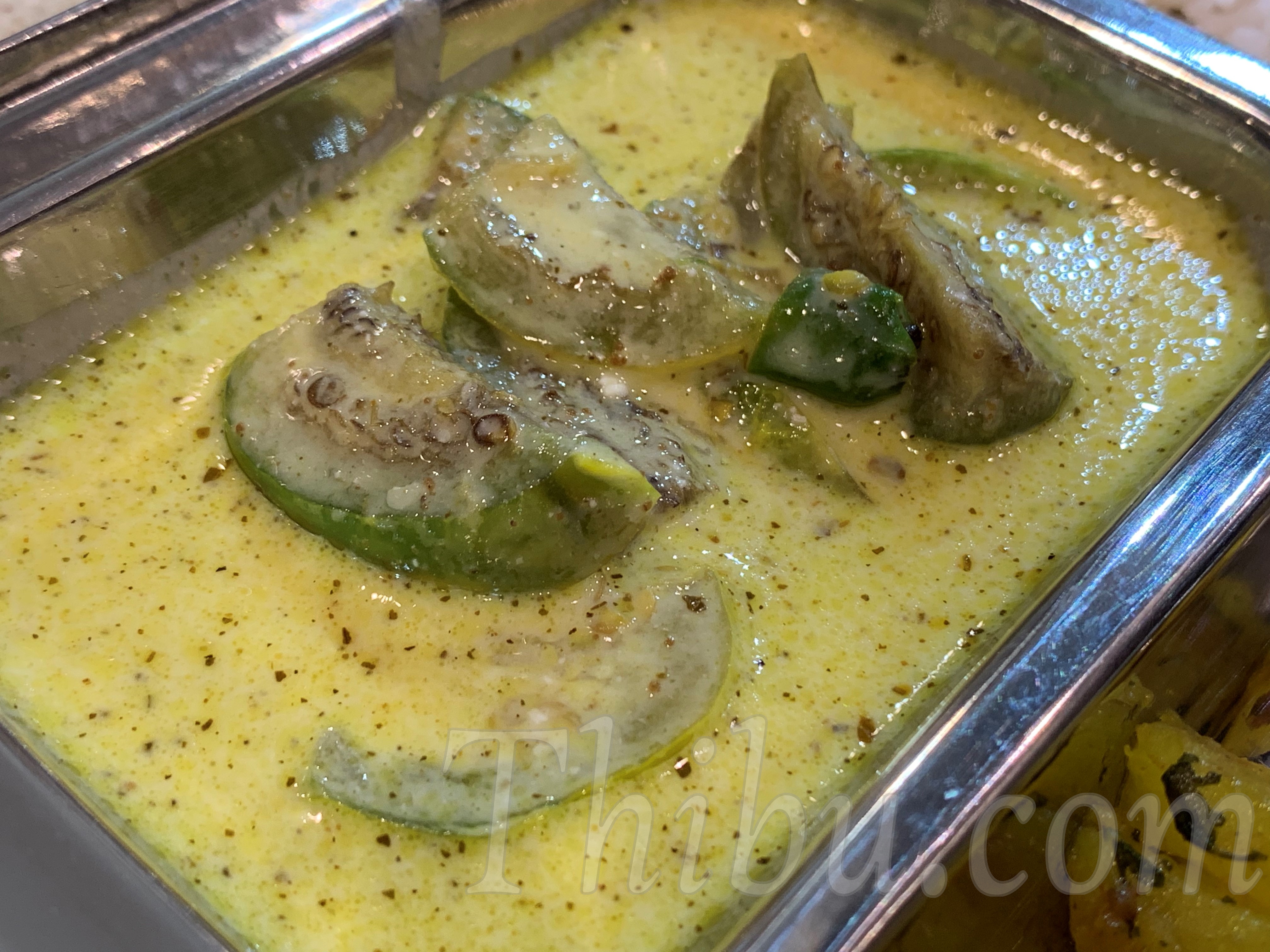 Eggplant Raita
What you'll need:
Eggplant (cut into thin long pieces) – 2 cups
Mustard Oil or Olive Oil or Oil of your preference – 1 tsp
Mustard Seeds – 1/4 tsp
Cumin Seeds – 1/4 tsp
Hing/Asafoetida – 1/4 tsp
Green Chilies (cut into small bits) – 2 or to taste
Ginger (cut into small bits) – 1/2 inch piece
Turmeric Powder – 1/4 tsp
Salt to taste
Curry Leaves
Cilantro chopped (optional)
Plain Yogurt – 2 cups
Note:
Purple or Green Eggplant works. I prefer the small round ones.
Curry Leaf Powder can be added in place of Curry Leaves too.
Method:
In a pan, add the Oil, Mustard and Cumin Seeds, and Hing. Let the seeds splutter.
Add the cut Eggplant, Chilies, Ginger and Curry Leaves. Saute until Eggplant is cooked.
Sprinkle the Turmeric Powder and Salt. Mix.
Add this to the Yogurt and mix in the Cilantro leaves. Enjoy!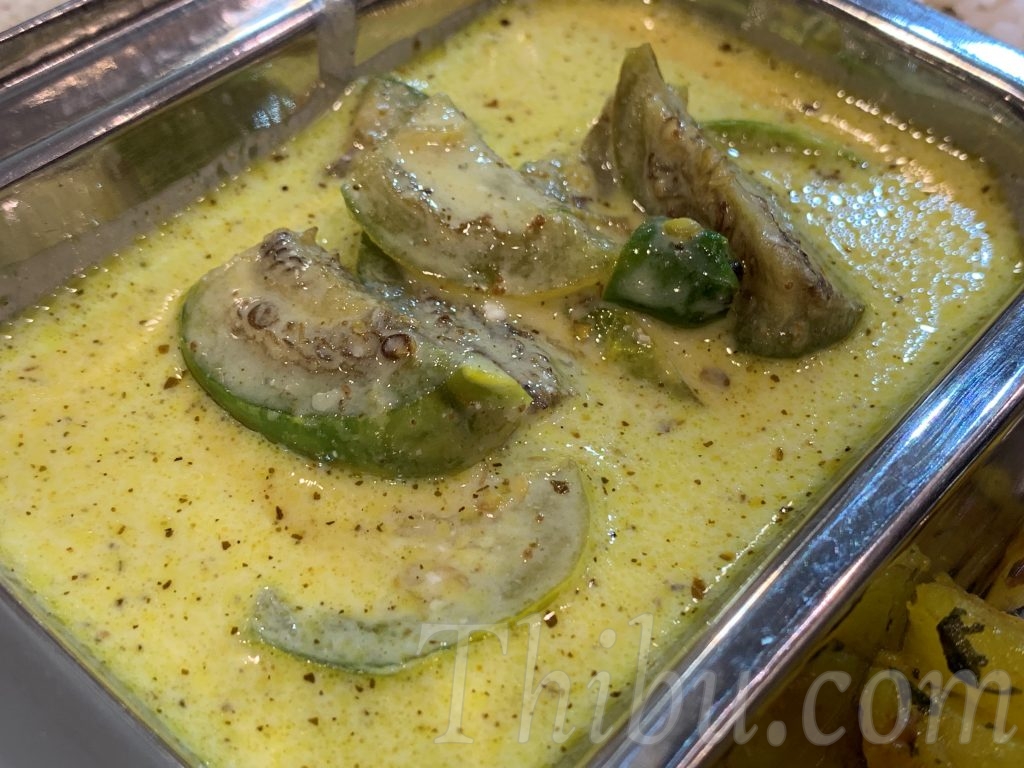 Comments
comments