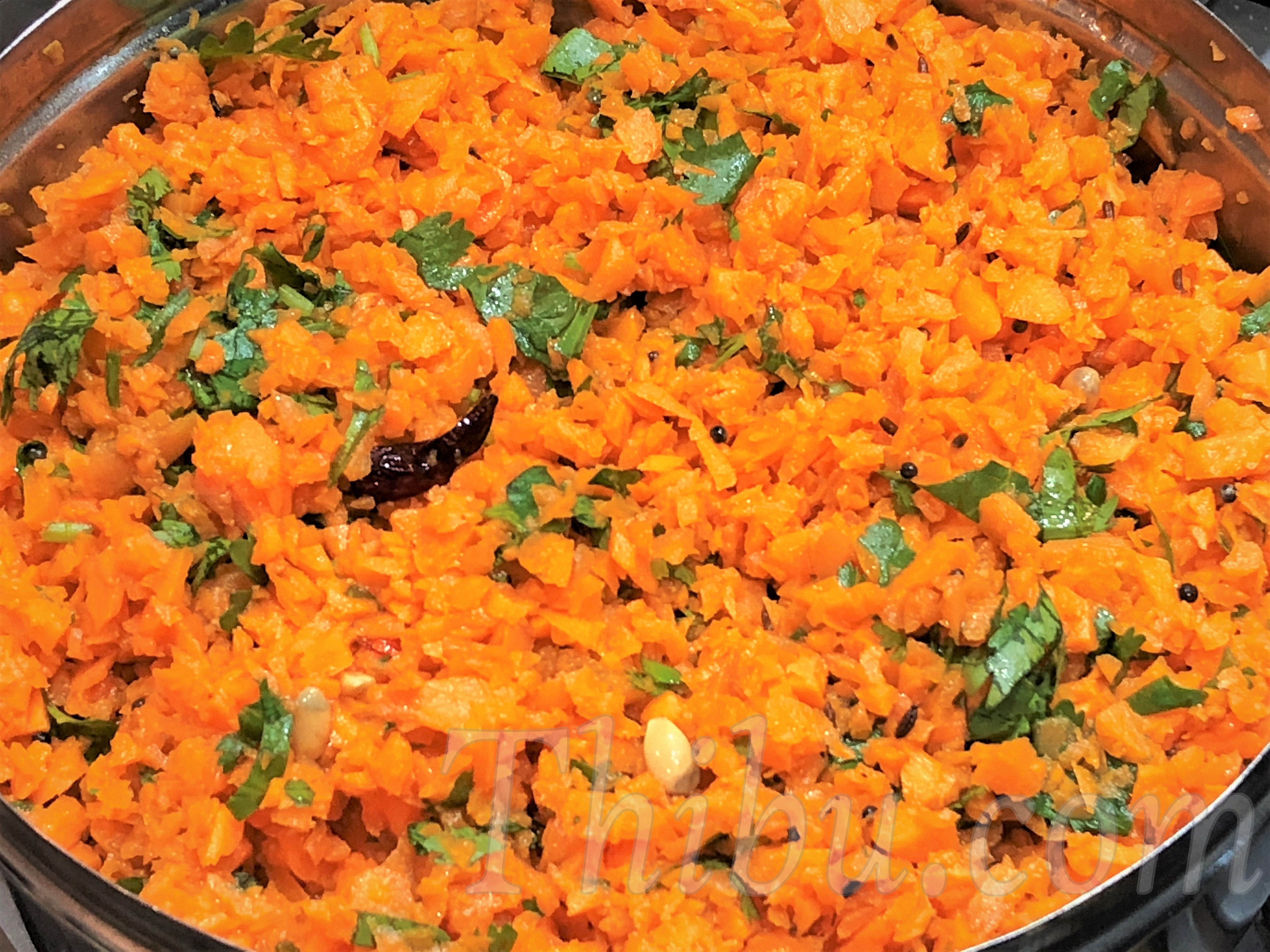 Carrot Kosambari
Kosambari is South Indian Salad. It is typically made with soaked Moong Dal and Channa Dal, combined with any raw vegetable such as Carrots or Cucumber, and seasoned to taste.
I make a few varieties and sometimes omit the Dal and use just raw veggies.
What you'll need:
Carrots Grated – 2 cups
Oil – 1 tsp
Mustard Seeds – 1/2 tsp
Asafoetida – 1/4 tsp
Green Chilies – 2 to 4
Salt to taste
Cilantro – a few sprigs
Lemon Juice to taste
Fresh/Frozen Grated Coconut (optional) – 1/4 cup
Method:
Grate the Carrots and set aside (I use my food processor). Add grated Coconut if using.
In a small pan on medium heat, add the Oil, Mustard Seeds, Asafoetida and let the seeds start to splutter.
Add Slit or Chopped Green Chilies and turn off heat. Add this seasoning to the Grated Carrots.
Add Salt and Lemon Juice. Top off with Chopped Cilantro. Mix well and enjoy!
Its a perfect side dish!