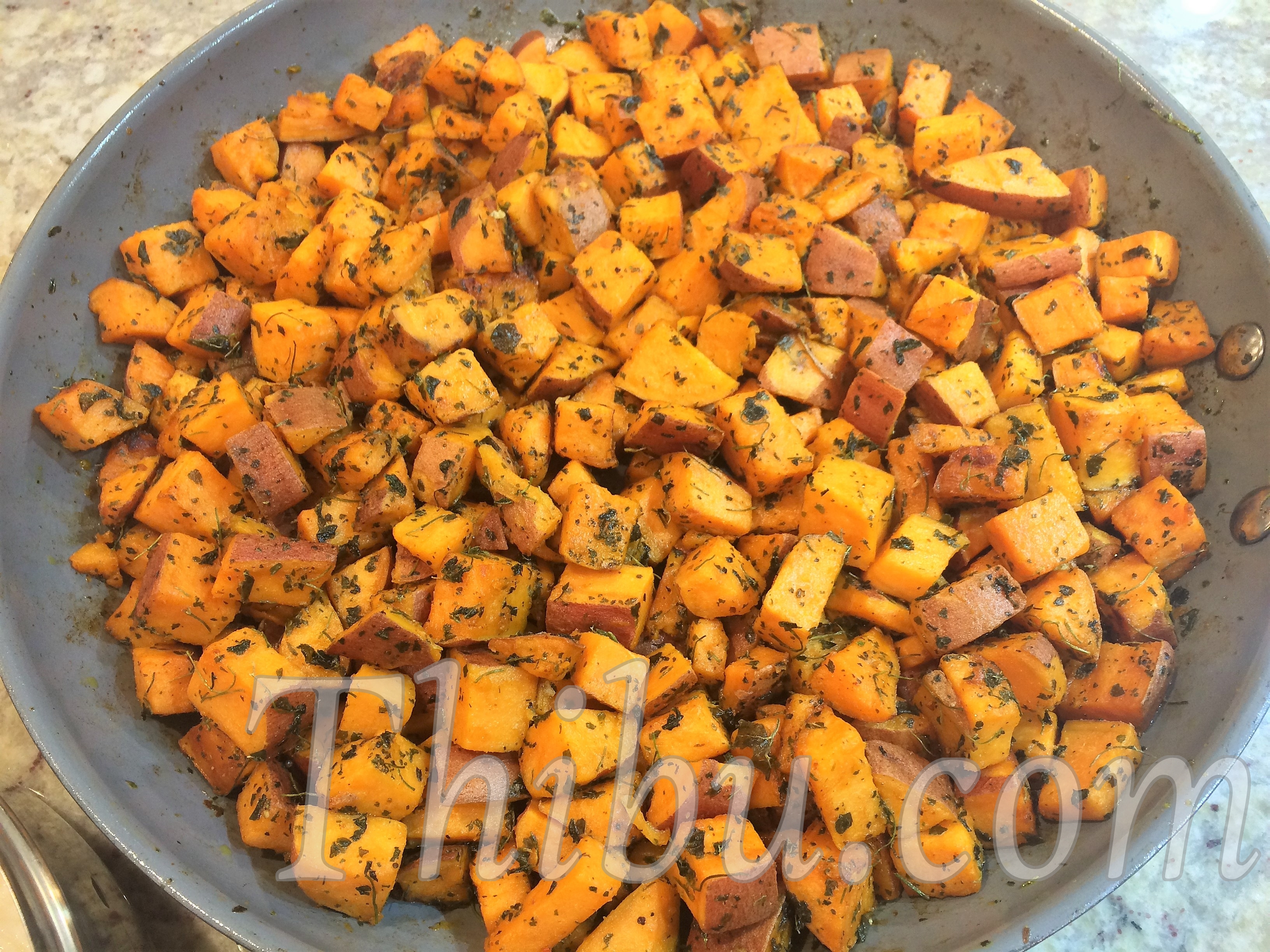 Pan Roasted Sweet Potatoes
My kids like Sweet Potatoes and it makes a nice warm side dish during the fall/winter months. I like to pan roast or oven roast them for a bit of crunchiness. And the herbs and spices add to the flavor and makes it savory.
What you'll need:
Sweet Potatoes – 3
Olive Oil – 2 to 3 tbsp
Trader Joe's 21 seasoning salute – 2 tbsps
Kasoori Methi – 2 tbsp
Red Chili Powder or Paprika to taste
Salt to taste
Method:
1. Wash and cube the Sweet Potatoes. In a large wide pan, add about 1 to 2 tbsp of oil. Add the Sweet Potatoes and stir fry until almost cooked and it starts getting crispy.
2. Add the 21 seasoning, Chili Powder, Kasoori Methi and Salt and mix.
3. Enjoy it hot as a side dish! Today it was with Puliyogare and Yogurt Rice! It would be great for lunch box too!
Comments
comments