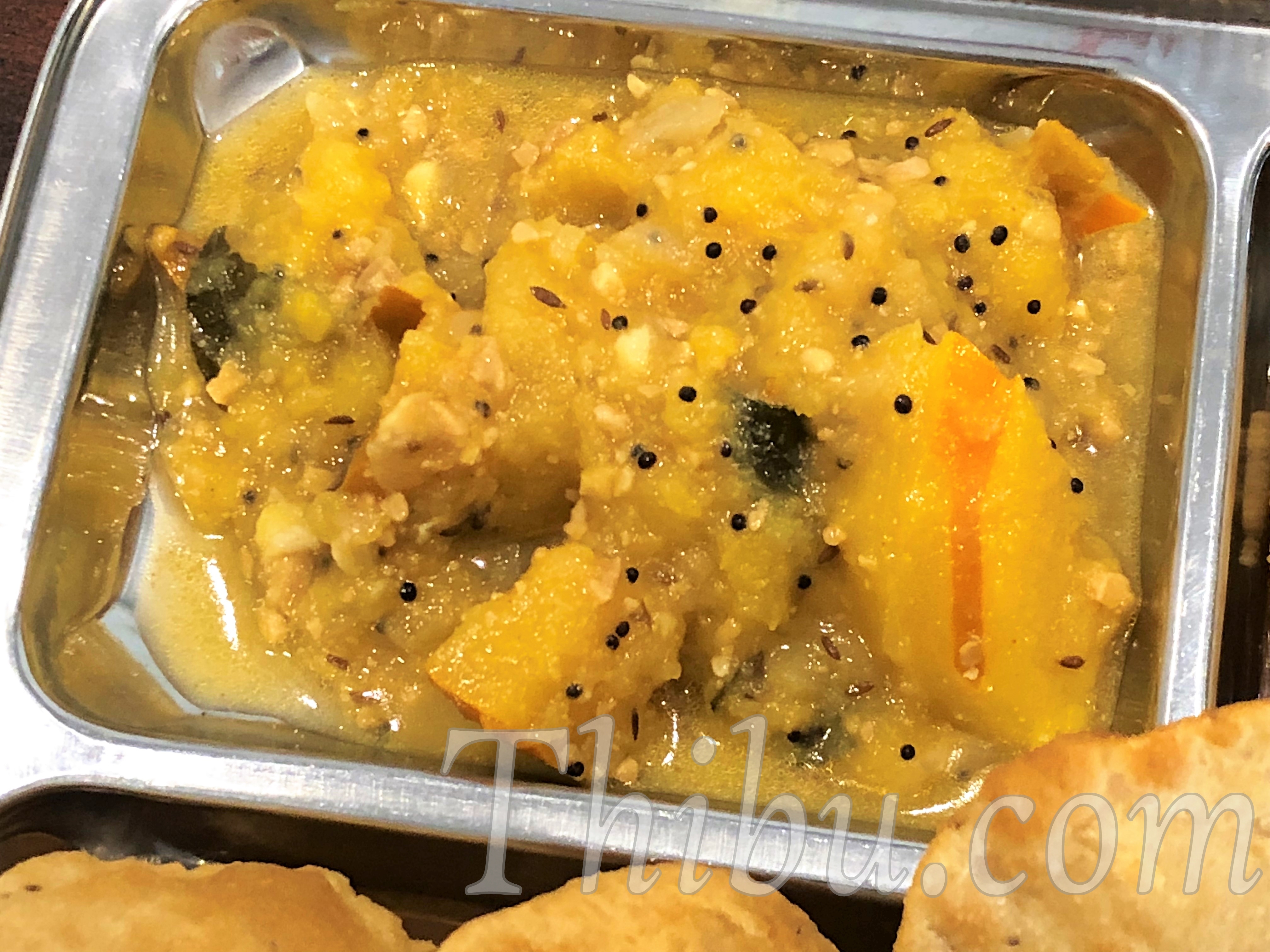 Acorn Squash in Peanut Gravy
Tried this new recipe and loved it! Very simple, but very tasty! Had a couple of Acorn Squash sitting and this was a great meal. Pumpkin can be used instead of Acorn Squash.
What you'll need:
Acorn Squash (chopped into large cubes) – 2
Olive Oil (or any oil of your choice) – 1 to 2 tbsp
Mustard Seeds – 1 tsp
Jeera/Cumin Seeds – 1 tsp
Onion (finely chopped) – 1
Curry Leaves – 2 slivers
Garlic (crushed) – 5 to 6 cloves
Chili Powder – 2 tsps or to taste
Roasted Peanuts (powdered coarsely) – 1/2 cup
Salt to taste
Cilantro (chopped) – a small bunch
Method:
1. Add Oil to a large pot and heat. Add Mustard Seeds and Cumin Seeds and let splutter.
2. Add Chopped Onion, Curry Leaves and Crushed Garlic cloves and saute until translucent.
3. Add the Acorn Squash cubes. Mix.
4. Add Chili Powder and Salt. Mix.
5. Add the ground Peanuts and about 1 cup water. Mix.
6. Cover the pot with lid and cook on medium low. Let it simmer until the squash is fully cooked (about 10 mins).
7. Once the curry comes together, switch off heat. Top with chopped Cilantro. Enjoy while it is hot with Rice or Roti or Poori!!
Comments
comments