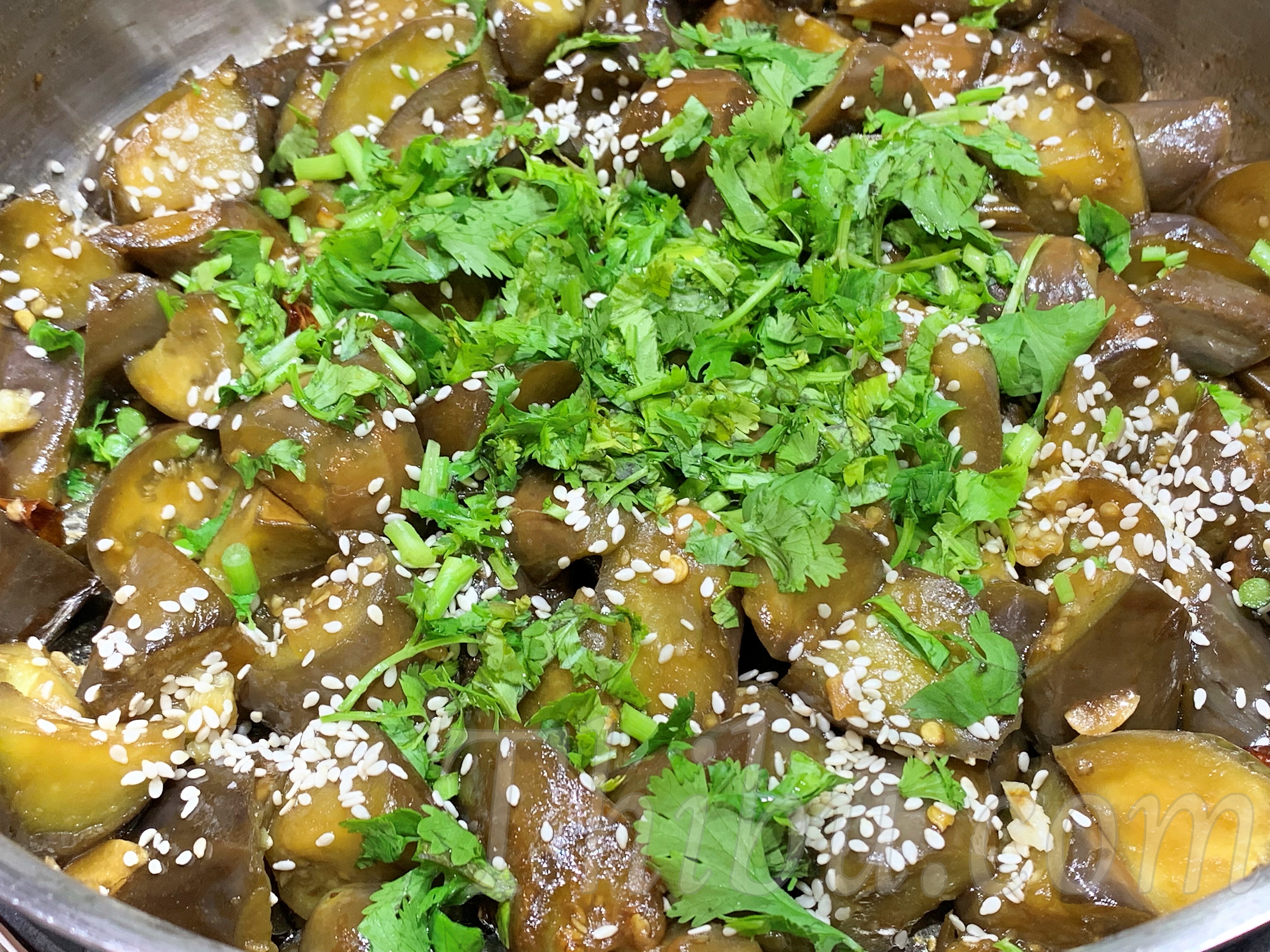 Sauteed Asian Eggplant
Found some really good tender eggplant at the farmer's market and this is what I made – with garlic, chilies, ginger and soy sauce, its just perfect to top over steamed rice! Melts in the mouth with flavors!!
What you'll need:
Long Eggplants – approx. 1 lb (about 10)
Garlic cloves – 2
Oil – 2 tsps
Red Chilies – 2
Soy Sauce – 5 to 6 tbsps
Rice Vinegar – 2 tbsps
Ground Dry Ginger – 1 tsp
Salt to taste
Sesame Seeds – 1 to 2 tsp
Chopped Cilantro to garnish
Tip: Don't discard the cilantro stems, use them. They are full of flavor, more than the leaves!
Method:
In a large pan, saute the cut Eggplants and finely chopped Garlic in oil. Add the Red Chilies and Salt.
Cover for a bit to cook, giving a turn a couple of time in between as it cooks.
When the eggplants are almost cooked, add
Rice Vinegar, Ground Ginger (fresh can be used as well), and Soy Sauce. Mix and cover the lid. Cook for a couple more minutes on medium heat.
Comments
comments