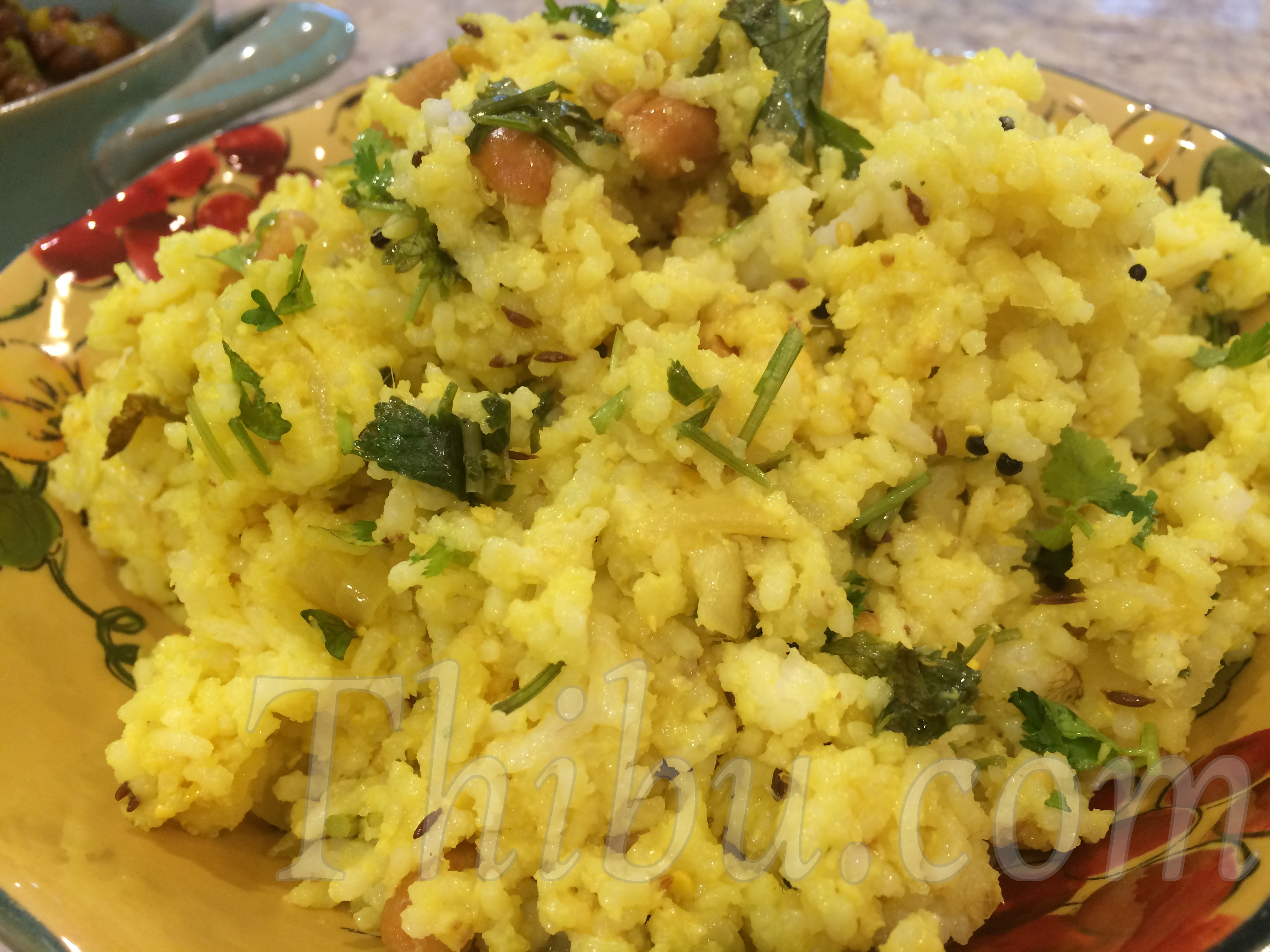 Lemon Rice
Our next door neighbor has a lemon tree and had given us a bag of fresh lemons just as I was thinking of what to make for dinner. Perfect, Lemon Rice! 🙂
What you'll need:
Rice – 2 to 3 cups
Urad Dal – 1 tbsp
Mustard Seeds – 1 tsp
Cumin Seeds – 1 tsp
Onion (finely chopped) – 1
Green Chilies – 2 (or to taste)
Ginger – 1 inch piece
Coconut (fresh/frozen, grated) – 1/2 cup
Turmeric – 1 tsp
Salt to taste
Fresh Lemon (zest and juice) – 1
Cilantro (chopped) – a small bunch
Roasted Peanuts – 1/4 cup
Method:
1. Cook about 2-3 cups of rice separately. Or use old leftover steamed rice.
2. In a large pan, add Olive Oil. Add Urad Dal, Mustard Seeds and Cumin Seeds. Let the urad dal turn golden and the seeds splutter.
3. Add the chopped onion and saute till translucent/golden.
4. In the meantime, puree the following – Green Chilies, Ginger, Coconut, Turmeric Powder, Salt.
5. Add the ground paste to the sauteed Onion. Mix.
6. Add the zest and juice of a large Lemon.
7. Add the cooked Rice and mix until well combined.
8. Add Roasted Peanuts and Chopped Cilantro. Mix.
Enjoy!
Comments
comments