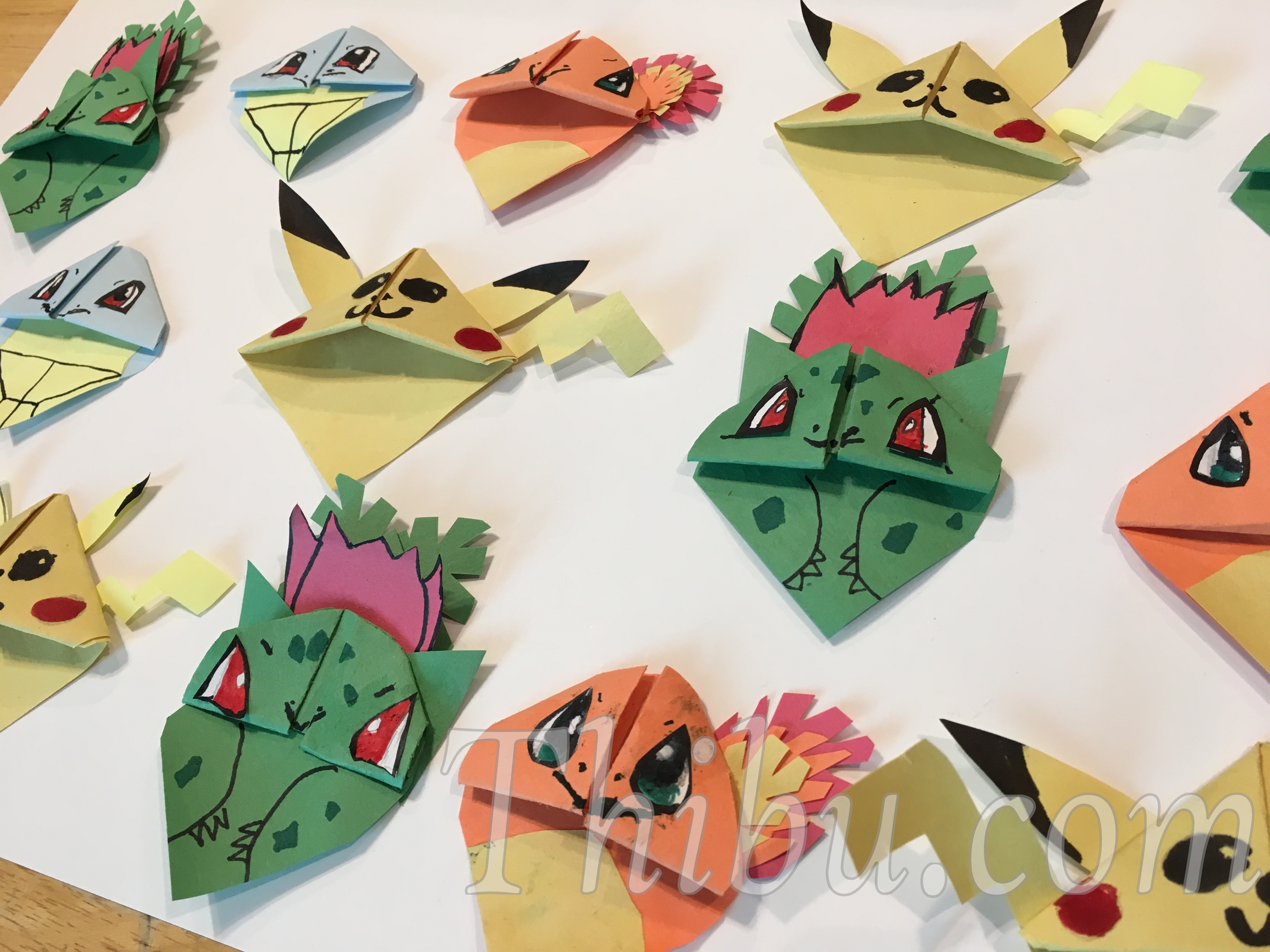 Pokemon Origami Bookmarks
I love how these turned out! These paper origami bookmarks in the shapes of Pokemon characters, were all made by my boys to give their friends as part of return gifts at their birthday.
They were a bit time consuming, but the kids made them a few weeks prior to their birthday on a lazy weekend. They absolutely loved making them and were very proud of their handiwork!
Ofcourse we had over 30 kids at the birthday party, so gave these to the kids who were really into Pokemon or into reading. I was so proud of my boys that they gave away from their goody bags as well as we were running short! I've promised them that I'd make some for them.
Comments
comments