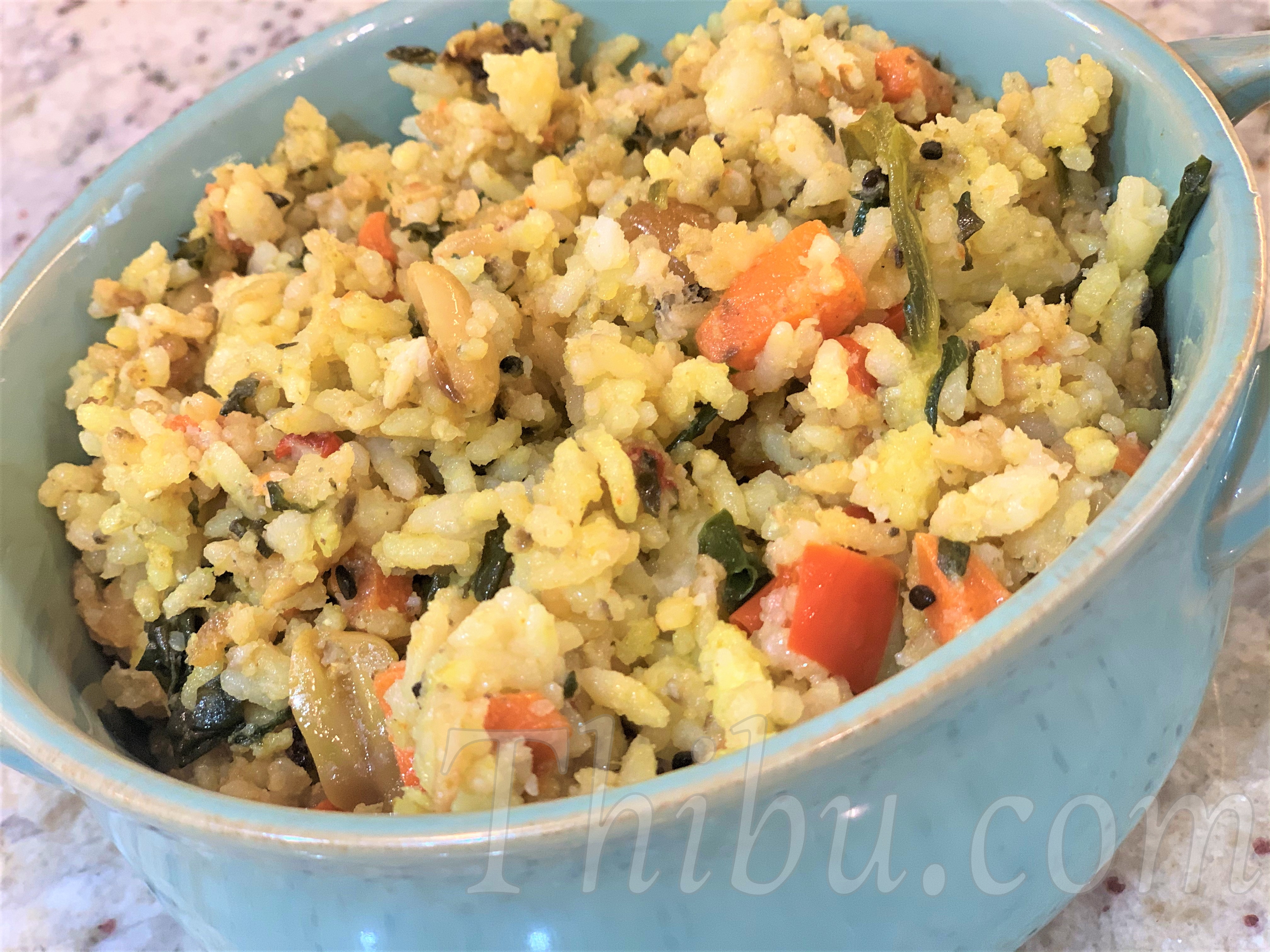 Simple Fried Rice
Vegetable Fried Rice.. using leftover rice, and very few other ingredients.
With the Covid-19 lockdown in place and shopping trips/online shopping for groceries limited, this is a good dish to make with what you might have on hand. If you dont have these vegetables, use what you have, even frozen vegetables are fine.
I'm stretching the vegetables I have!! Sometimes it is the same set of veggies, but in different dishes! I used 1/2 an Onion, after using the other half for a different dish. Similarly 3/4 of Red Bell Pepper, after using the other bit for Nan Pizza.
What you'll need :
Onion, finely chopped – 1/2
Red Bell Pepper, finely chopped – 3/4
Carrots, finely chopped – 2
Spinach, finely chopped – 1 1/2 cups
Sesame Seeds – 1 tsp
Roasted Peanuts – 1/4 cup
Curry Powder – 1 tbsp
Salt to taste
Cooked Steamed Rice, cold, day old is great – about 4 cups
Method:
1. In a large wide pan or wok, add oil and saute the Onion.
2. Add the Red Bell Pepper and Carrots and continue to saute on high heat.
3. After 2 to 3 mins, add the chopped Spinach and cook.
4. Add the cooked rice and mix.
5. Add the Sesame Seeds and Peanuts.
6. Also add Curry Powder and give it a mix. Optionally add chopped Cilantro. Enjoy!
Comments
comments