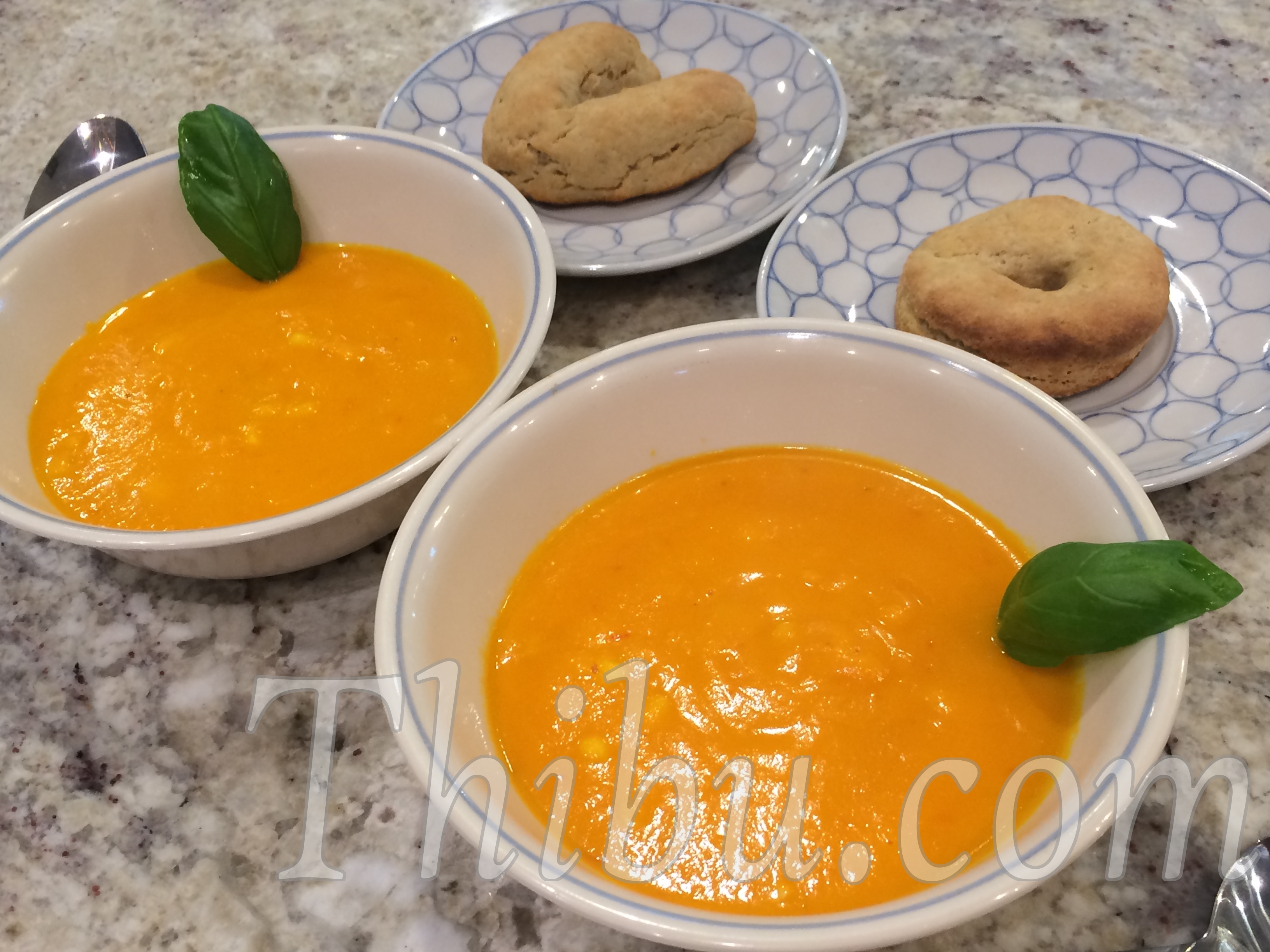 Tomato Carrot BellPepper Soup
Tomatoes are in season and I have plenty in the garden, along with fresh basil and green chilies! Just add a few more ingredients and make this yummy soup.
What you'll need:
Red Onion roughly chopped – 1/2 cup
Garlic – 4 cloves
Fresh Tomatoes roughly chopped – 2 to 3
Carrots roughly sliced – 2
Orange Bell Pepper roughly chopped – 1
Green Chilies – 2 to 3
Salt to taste
Fresh Basil Leaves – couple of stalks
Method:
1. In a pot, saute the Onion, Green Chilies and Garlic in oil until translucent.
2. Add Carrots, Tomatoes and Bell Peppers.
3. Add Salt. Reduce heat to low and cover pot. Let cook completely.
4. Transfer contents to a blender. Add Basil leaves and puree. (Cover the top with a clean kitchen towel and press down tightly as the hot contents could explode out).
Enjoy!
I'd made some biscuits to go with it! A "V" and an "O" for my boys 🙂
Comments
comments