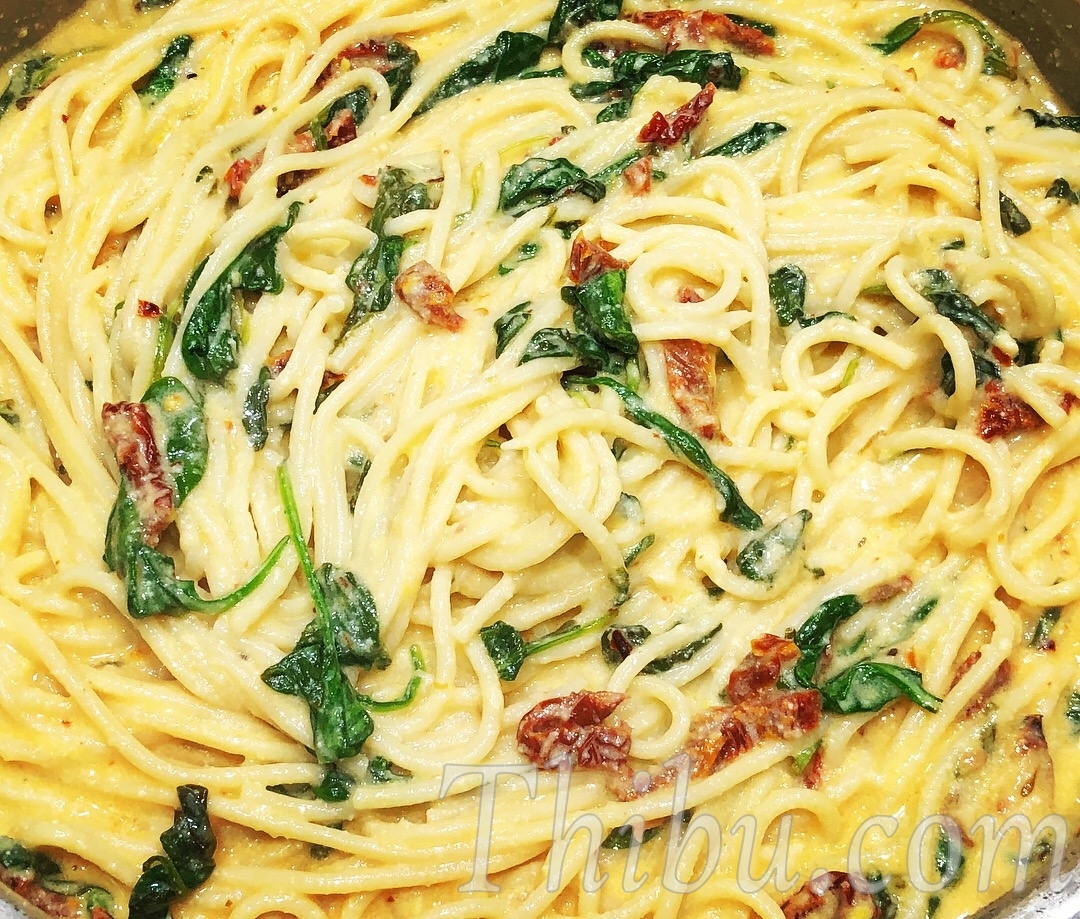 Vegan Creamy Lemony Pasta!!
My dear friend has given me a bagful of juicy lemons from her yard and I am trying out a few new dishes with them 🙂 For lunch today, wanted to make a light and refreshing pasta and came up with this beautiful and delicious dish!! Its easy and can be made quickly. And no heavy cheeses, its totally vegan.
What you'll need:
Pasta (you can use whatever kind you like) – for 4 servings
Olive Oil – 1 tbsp
Garlic Cloves – 5 to 6
Fresh Baby Spinach – 2 cups
Sun dried Tomatoes (in oil) – 1/2 cup
Raw Cashew Nuts – 3/4 to 1 cup
Zest and Juice of Lemon – 1
Red Chili Flakes – 2 tsps (use extra if you like)
Salt to taste
Note: You can add Ground Black Pepper in addition to or in place of Red Chili Flakes. You can also add fresh herbs such as parsley. I didnt have any on hand and didnt miss it.
Method:
1. Cook the Pasta as per the instructions on the box. Drain and set aside.
2. In the meantime, in a large pan, saute the Garlic Cloves in Olive Oil on low heat until nice and golden.
3. Add the Spinach and Sundried Tomatoes and saute for another minute or two.
4. Make the sauce while the veggies are sauteing – add the Cashew nuts, Lemon Juice and Zest, Salt, about a 1/2 cup water and puree in a blender.
5. Add the creamy sauce to the pan. Add the Red Chili flakes. Mix.
6. Add the cooked Pasta to the pan and mix. Enjoy!!
Comments
comments