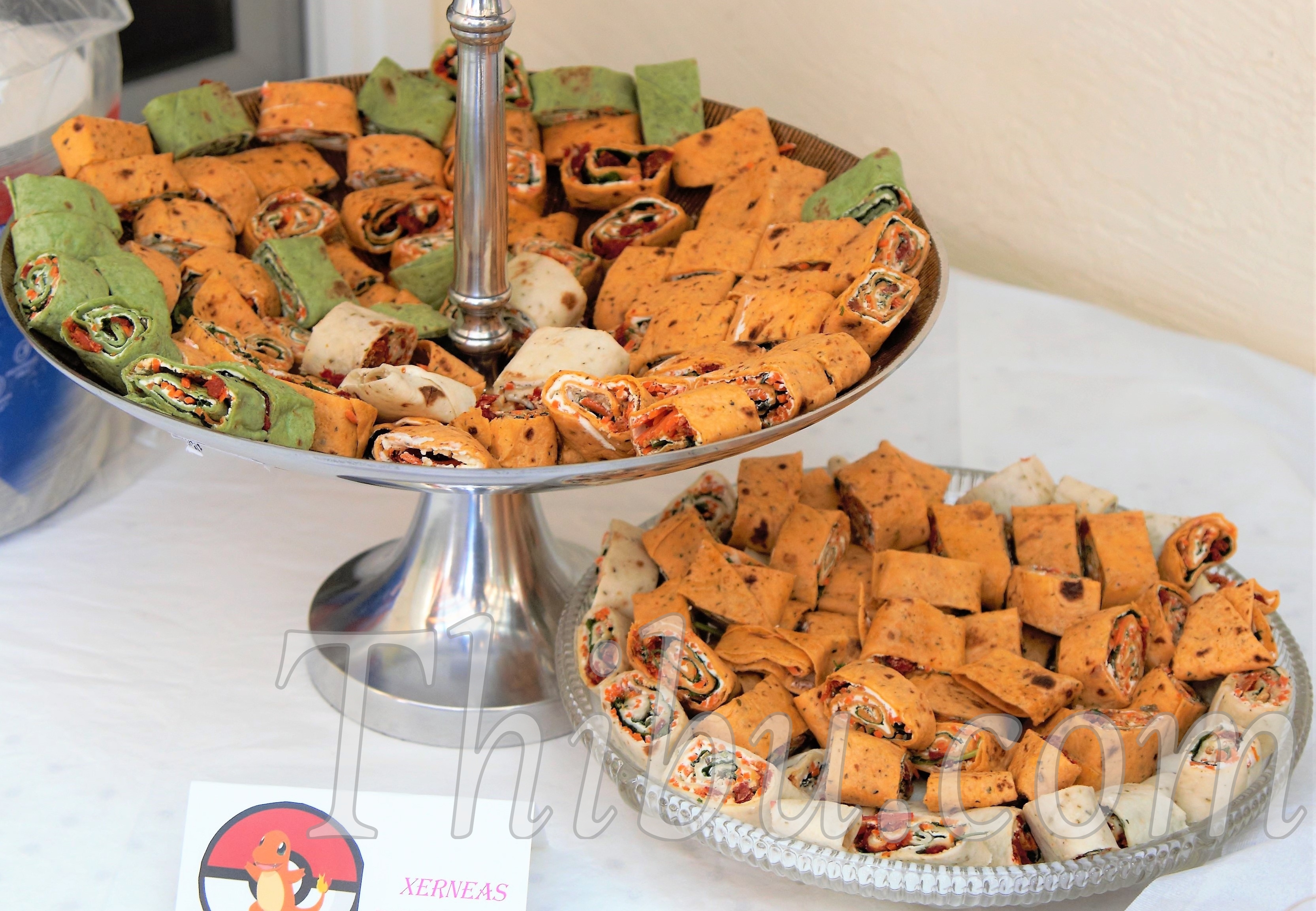 Veggie Tortilla Pinwheels!!
Pinwheels are perfect for kids lunches, in lunch boxes, or as small bite appetizers at parties! Always a hit among kids and adults!
And the filling can always be customized to what you prefer or in a mood for. I even make sweet ones with Chocolate spread and fruit slices – banana works great!
Method:
1. I like to use a variety of Tortilla, the colors looks great and the flavors add variety.
2. Next, we spread plain or flavored Cream Cheese all over. For Vegan option, any nut butter or hummus would work very well. And then layer the toppings – Spinach, Shredded Carrots, Sundried Tomatoes, Shredded Cheese, Onion, some herbs such as Cilantro and Mint, even some Chopped Nuts are all great!
Sprinkle some Salt and Pepper/Cayenne/your favorite seasoning. I like the 21 Seasoning Salute, Creole Seasoning etc.
3. Next, roll the Tortilla tightly.
At this point if you making these ahead of time, you can wrap them in saran wrap and stored in the refrigerator. I've made them the night before for a party next day. When you are ready to serve, slice the rolls and serve.
They look beautiful and colorful and they taste yummy! Perfect for Christmas holiday parties as well. Arrange them in the shape of a tree or wreath.
Easy to eat and looks attractive in lunch boxes!
Enjoy!!
Comments
comments