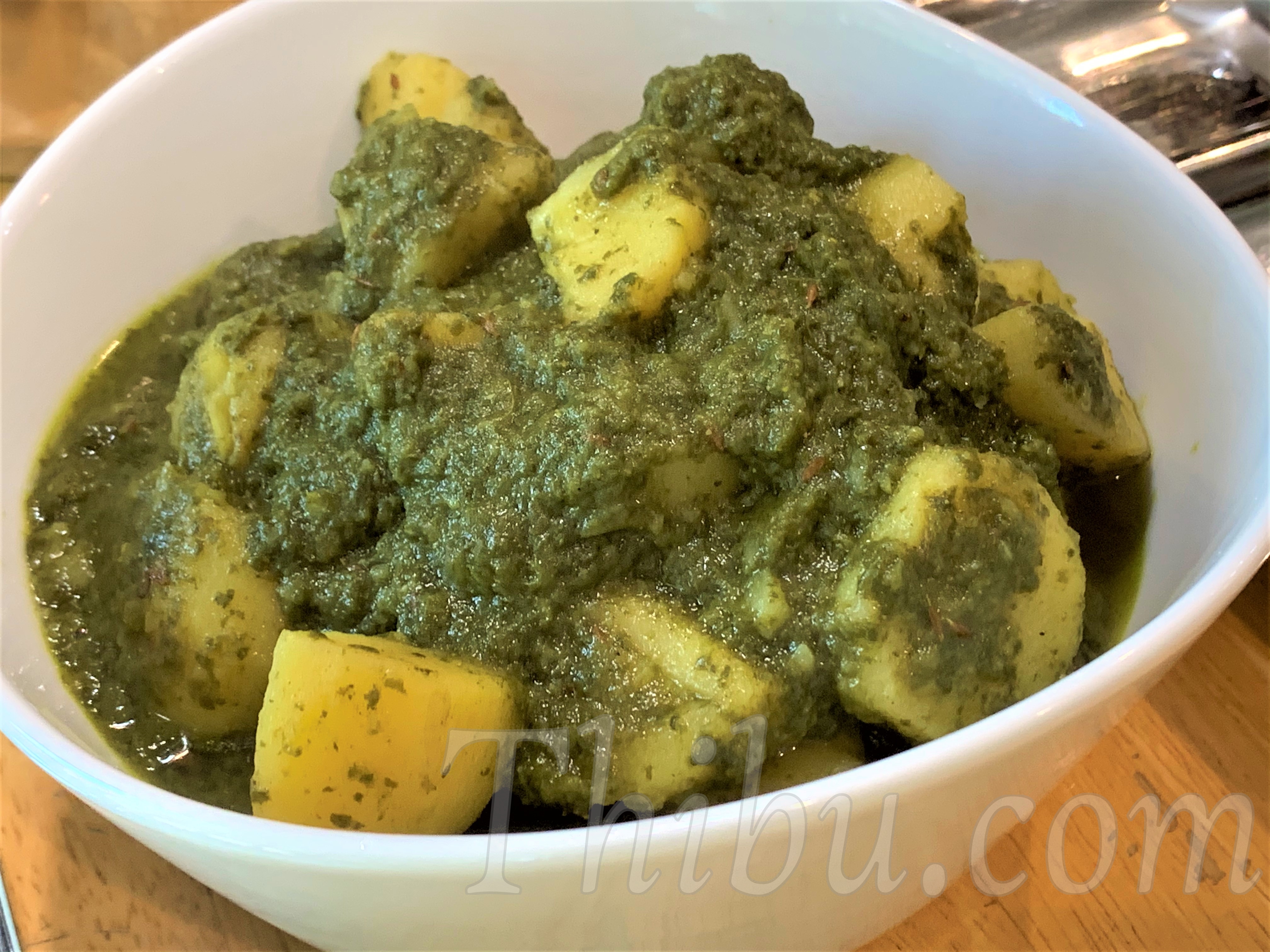 Aloo Palak
This is a very simple recipe, simple ingredients, simple process. Nothing fancy, but yet the flavors come through and makes it a perfectly healthy vegetable side dish along side Roti, Parata or Rice.
My kids love the boiled potatoes in dishes such as this and also in Sambar, especially when they are cut into big cubes. Very kid friendly.
What you'll need:
Spinach/Palak – 1 pound (I used the big costco box, organic)
Potatoes – 8 to 10 medium sized
Red Onion – 1 medium
Green Chilies – 5 or to taste
Ginger – 1 inch piece
Garlic – 4 to 5 cloves
Turmeric – 1 tsp
Garam Masala – 2 tbsp
Salt to taste
Oil – 2 tbsp
Cumin Seeds – 2 tsp
Method:
In a food processor, add the Onion (cut into large chunks), Green Chilies, Ginger (roughly chopped), Garlic, and grind until they make a paste.
In a large pan, add the Oil (I used Extra Light Olive Oil), and Cumin Seeds. Let it roast and bit and start to splutter.
Now add the ground Onion paste and saute on medium low.
Add Turmeric Powder, Garam Masala and Salt. Mix, Cover and cook on low for a few minutes.
In the meantime, peel and cube the Potatoes into large pieces. Add to the sauteed Onion Masala. Mix, Cover and continue to cook.
In the same food processor, add the Spinach leave and grind to a paste. You can add a small amount of water if you need.
Add the Spinach paste to the pan. Mix, Cover and cook until the potatoes are soft.  About 15-20 minutes.
Comments
comments