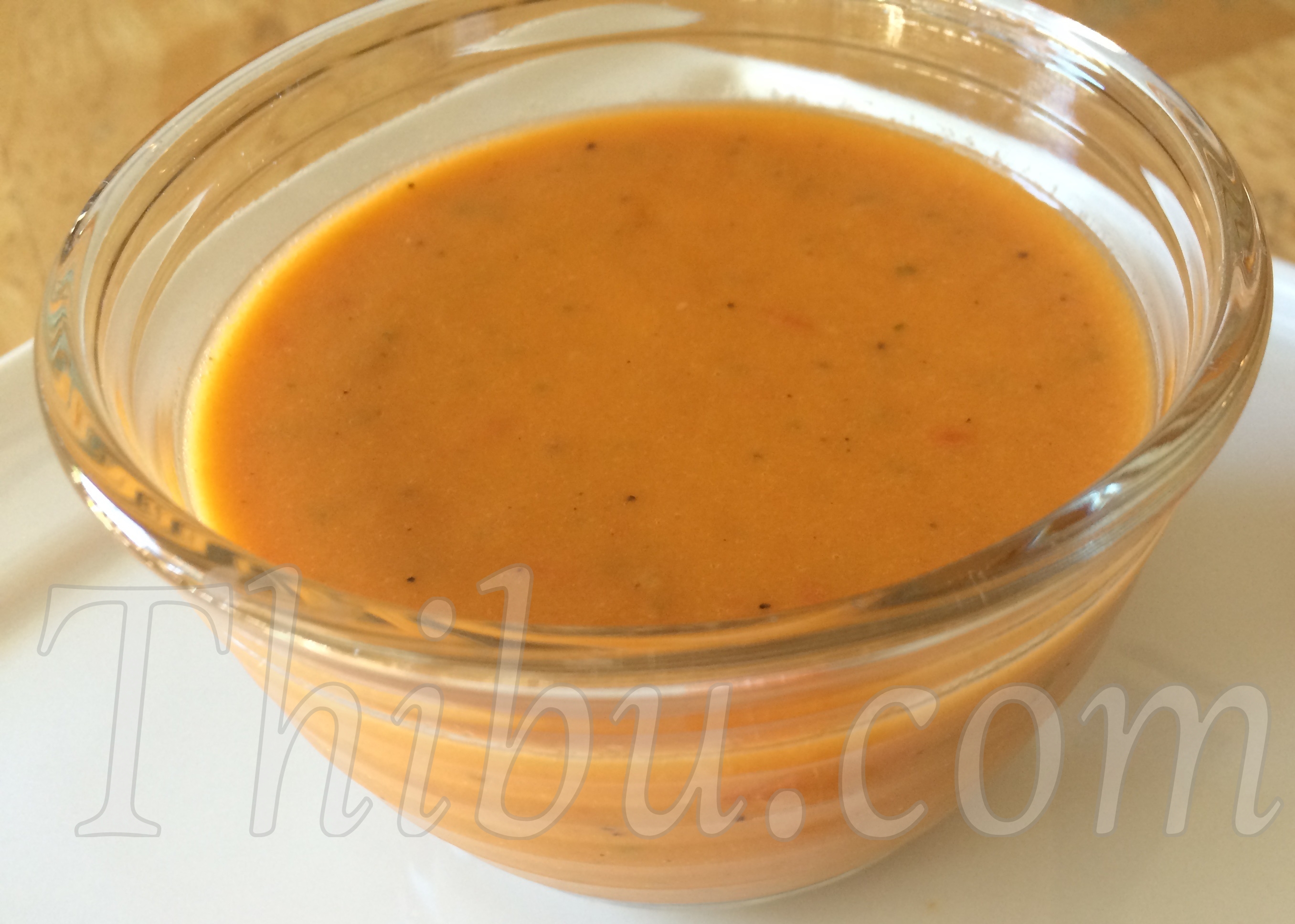 Creamy Tomato Basil Soup with Coconut Milk
Used the fresh ripe Tomatoes and Basil leaves from my garden and made this soup for lunch along with Potatoes and Fennel Cracked Wheat (Dalia). My son had a bit of a cough, so this was just perfect.
What you'll need:
Fresh Tomatoes roughly chopped – 4 (I used 3 plus a bunch of cherry tomatoes from my yard)
Red Onion roughly chopped – 1/2 cup
Garlic – 4 cloves
Freshly ground Pepper to taste
Salt to taste
Fresh Basil Leaves – couple of stalks
Coconut Milk – about 4 to 5 tbsp
Method:
1. Saute the Onion and Garlic in oil until translucent. Add Tomatoes.
2. Add Salt and Pepper.
3. Let the tomatoes cook until soft.
4. Transfer contents to a blender (I like my bullet). Add Basil leaves and puree.
5. Add the Coconut Milk and mix in. Enjoy!
Comments
comments