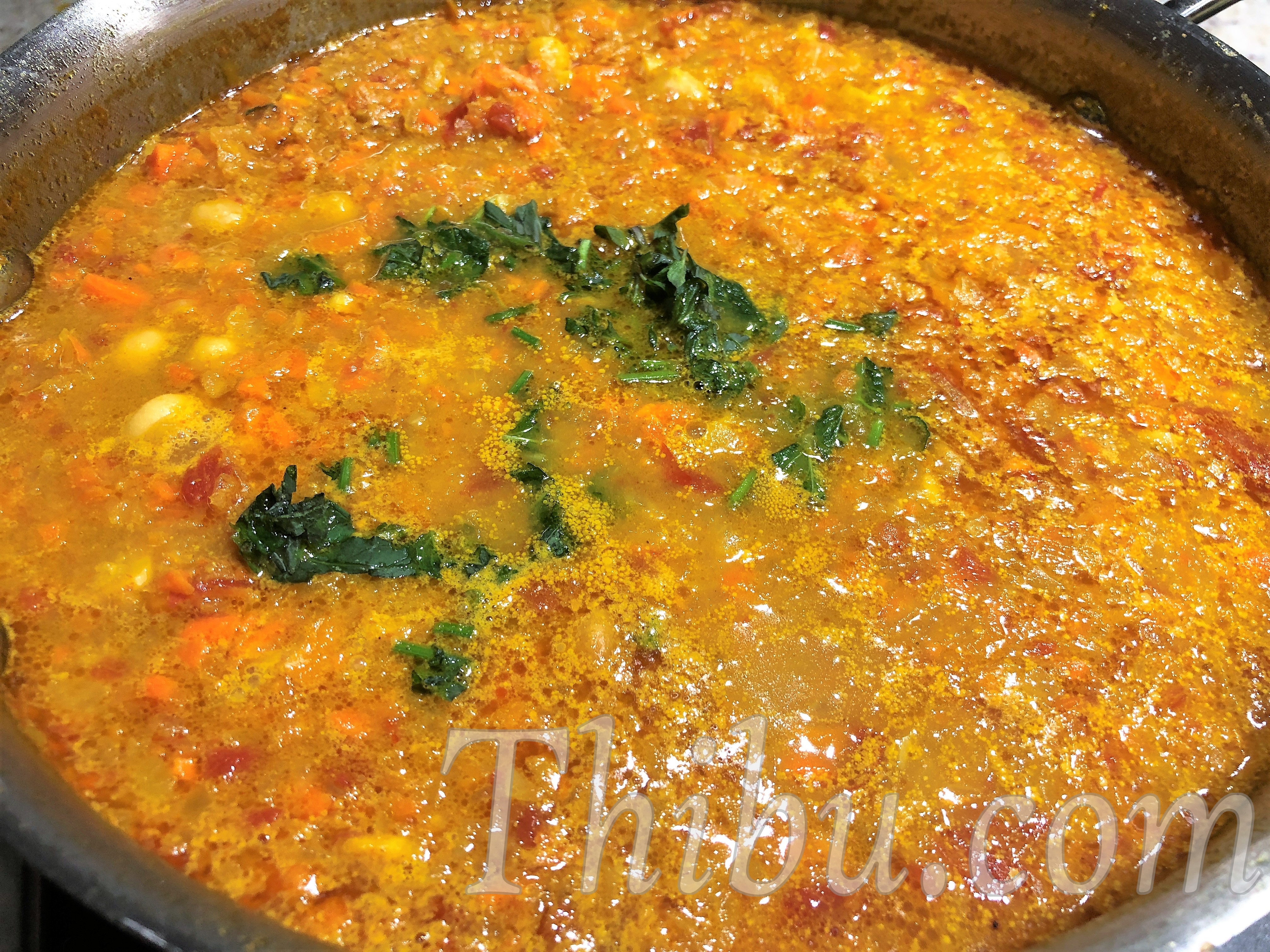 Creamy Vegetable Curry with Garbanzo Beans – Vegan
Yesterday I tried making something a bit different for dinner, and it was so yummy! This one might be a regular on the menu. It is all vegan, loaded with veggies, and garbanzo beans for protein. And oh yeah, Almond milk.
It could be had as a stew, all by itself. Or with Rice or Roti or some Bread. Very hearty!
What you'll need:
Onion finely chopped – 1
Olive Oil – 1 to 2 tbsp
Carrots finely chopped – 6 to 7
Bell Pepper finely chopped – 1
Tomatoes finely chopped – 2
Garbanzo Beans – 2 cans
Salt to taste
Turmeric Powder – 1 tsp
Cumin Powder – 1 tsp
Chili Powder – 1 to 2 tsps or to taste
Curry Powder – 2 to 3 tbsp or to taste
Almond Milk – 2 cups
Chocolate Mint (you can use any other herb such as cilantro) – 1 tbsp chopped
Note: I used my food processor to quickly chop these veggies.
Method:
In a large pot, saute the Onion in Oil until translucent and golden.
Add Garbanzo Beans.
Add all remaining ingredients except mint (herbs) – Salt, Turmeric Powder, Cumin Powder, Chili Powder, Curry Powder and Almond Milk.
Mix and cover the pot. Let simmer on low for about 15 minutes. Add additional water to adjust consistency if needed.
Turn off heat and add the chopped herbs. Enjoy!!
We had it with Rice. The kids had some Paneer on the side as well. 
One of my son loves Mushrooms, so I'd made some Sauteed Crimini Mushroom with Salt and Pepper and Fresh Oregano.
The other son does not like Mushrooms. So he had some fresh cherry tomatoes from the garden.

The Curry was delicious, hearty and filling!
Comments
comments