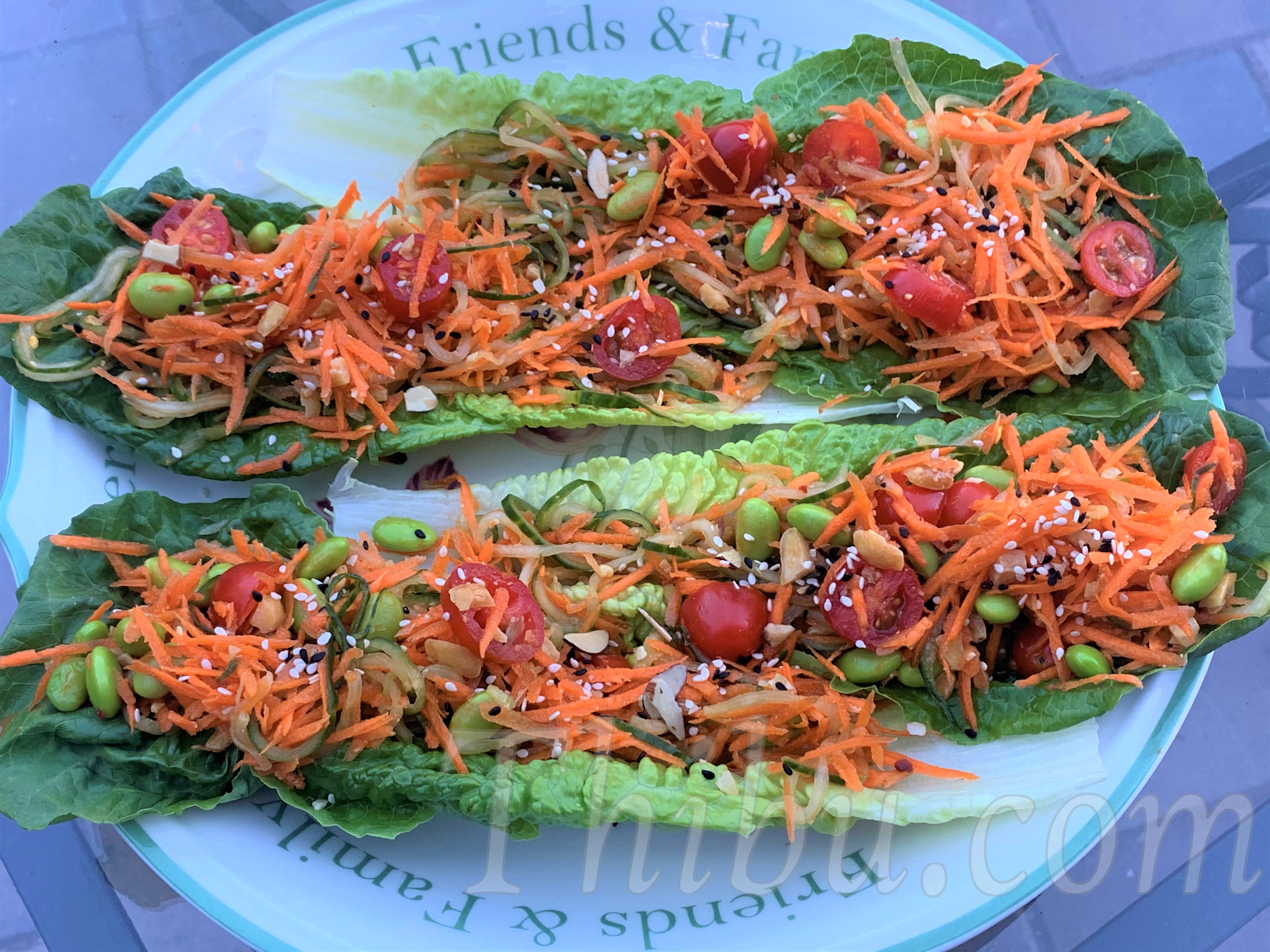 Fresh Salad Lettuce Wraps
I believe that when we use the fresh ingredients, fruits and vegetables..  and use a variety of them to make it colorful.. enhance the flavors to tickle our senses, by adding some heat, some acidity, some salt… and maybe garnish with fresh herbs… some nuts for crunch, texture.. there you have it! The recipe to a delicious meal which is tempting by looks and smell and taste, and is filling and satisfying!! Even kids love these, why wouldn't they! 🙂
Summer Salads are great as a meal or as a great starter to a meal. So include an easy salad with your meals! I love Lettuce Wraps, Lettuce is an awesome substitute for Tortilla/Roti/Flat breads etc.
These Hearty Fresh Salad Lettuce Wraps are great for a Party or get together or for your Taco Tuesday or for a BBQ!!
What you'll need:
Romaine Lettuce – 1 heart, about 8 large leaves
English Cucumber – 1
Carrots, shredded – 3 to 4 long ones
Cherry Tomatoes, halved – 20 to 25
Shelled Edamame – 1 cup
Chopped Toasted Peanuts
Toasted Sesame Seeds – 2 tsps
Paprika or Chili Powder – 1 to 2 tsp or to taste
Lemon Juice – of 1 Lemon
Salt to Taste
Chopped Cilantro – few leaves (optional)
Chaat Masala – 1 tsp (optional)
Honey or Maple Syrup – 1 tsp (optional)
I add the Optional items sometimes, sometimes I dont, based on what I have on hand.
Method:
Separate the leaves of the Lettuce, wash them well to get all dirt out, and dry them.
If you have a Spiralizer, use it to spiralize/make noodles of Cucumber.
Mix the Shredded Carrots, Spiralized Cucumber, Halved Cherry Tomatoes, and Shelled Edamame in a mixing bowl or large bowl.
Add the Paprika/Chili Powder, Lemon Juice, Salt, Chaat Masala and Honey, and give it a good mix.
On your serving tray, place the clean Lettuce. Scoop a generous amount of Salad onto the Lettuce.
Top with the Chopped Toasted Peanuts and Sesame Seeds. Optionally add Chopped Cilantro. Enjoy!!!
My kids say I am addicted to this 🙂  I think I am!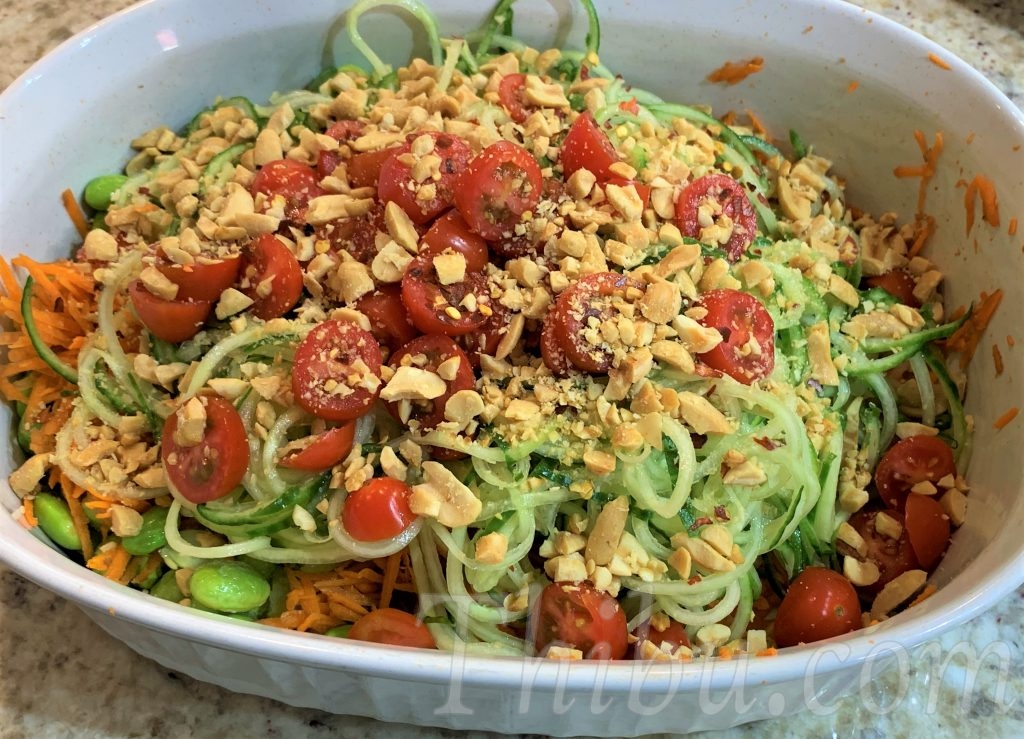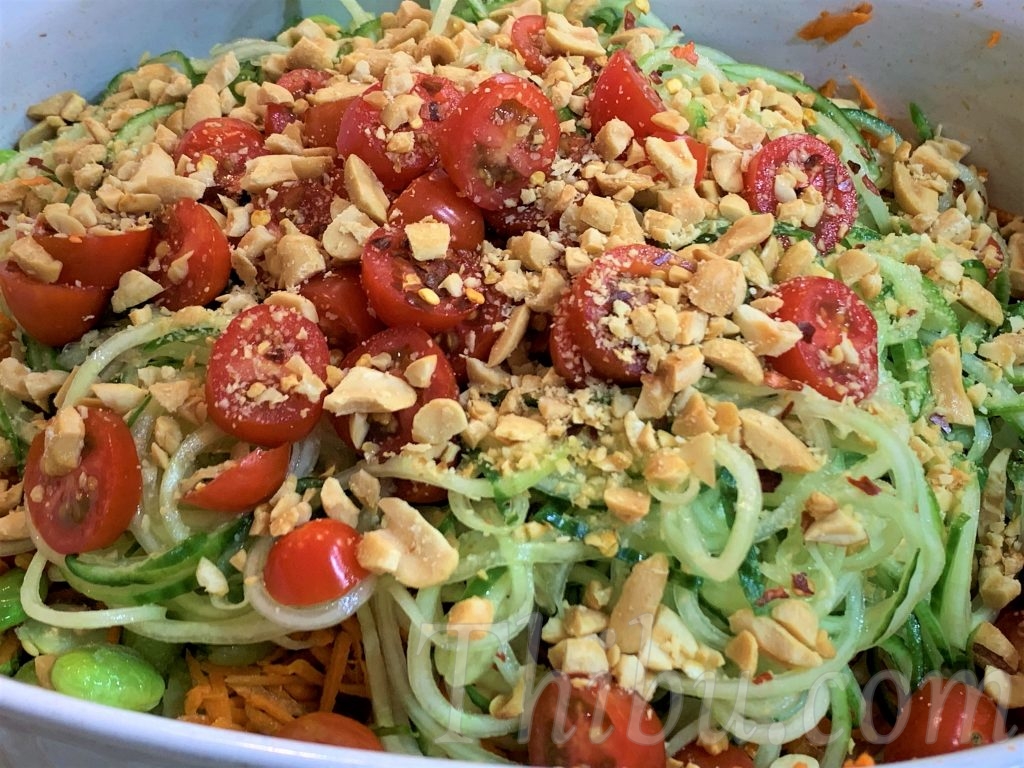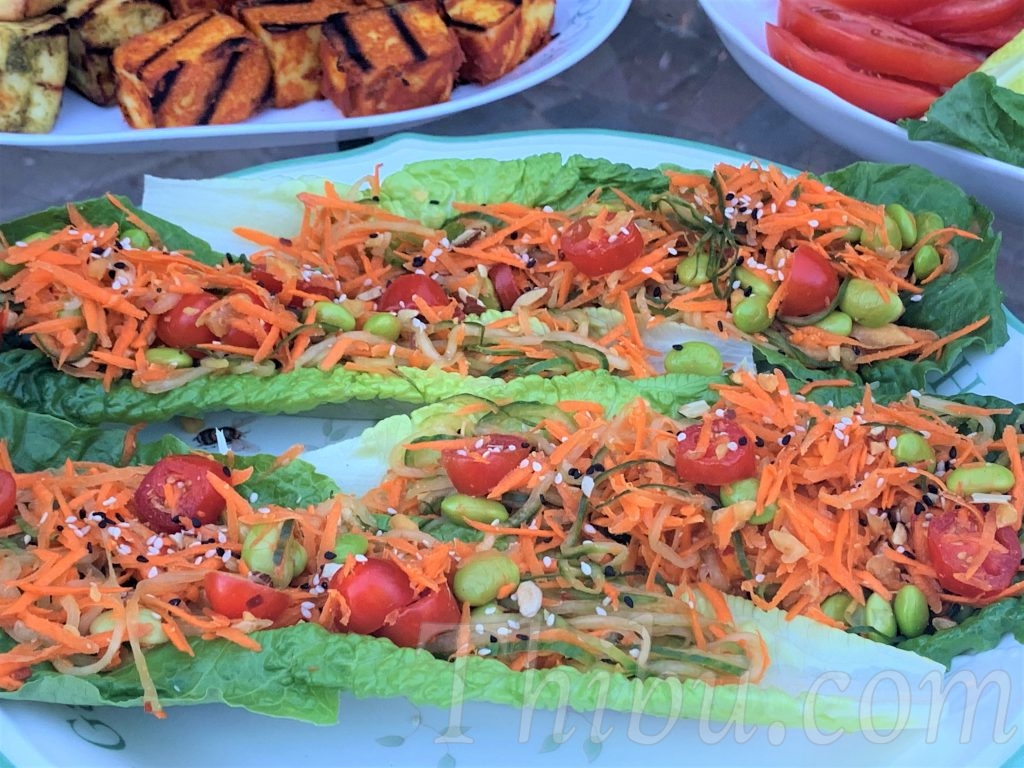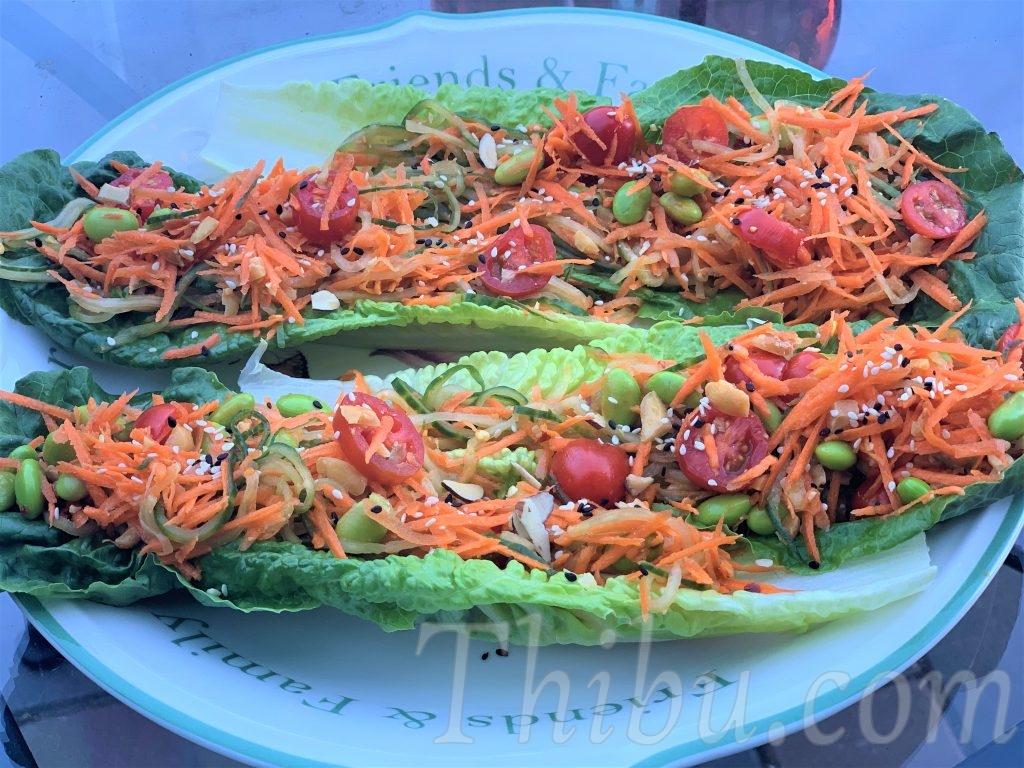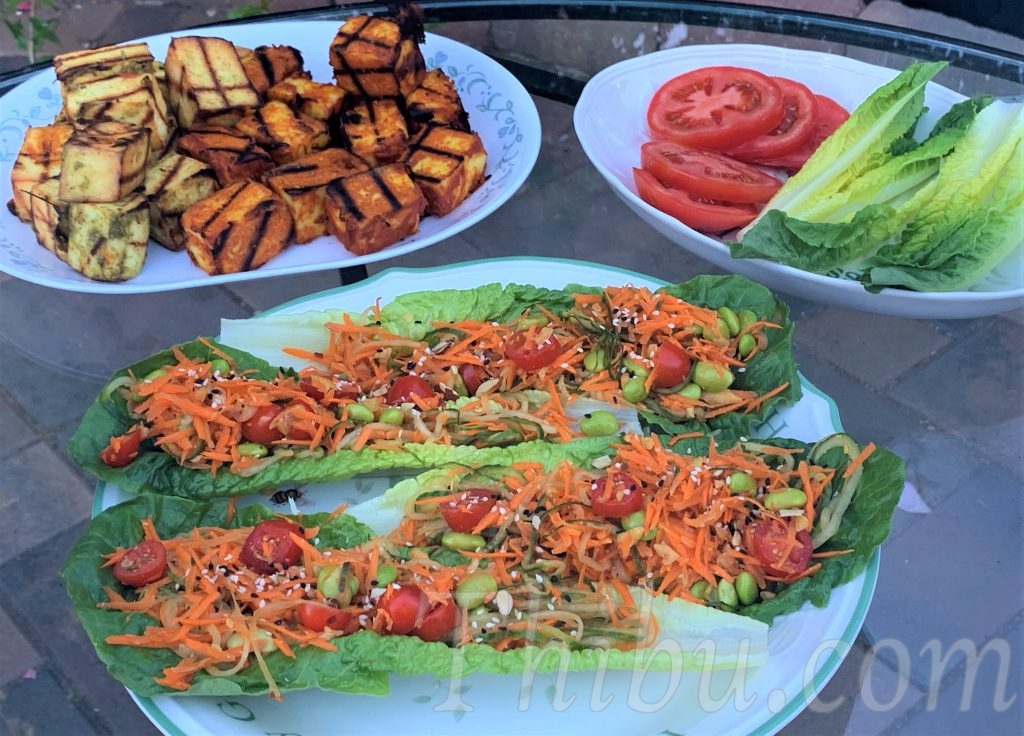 Comments
comments