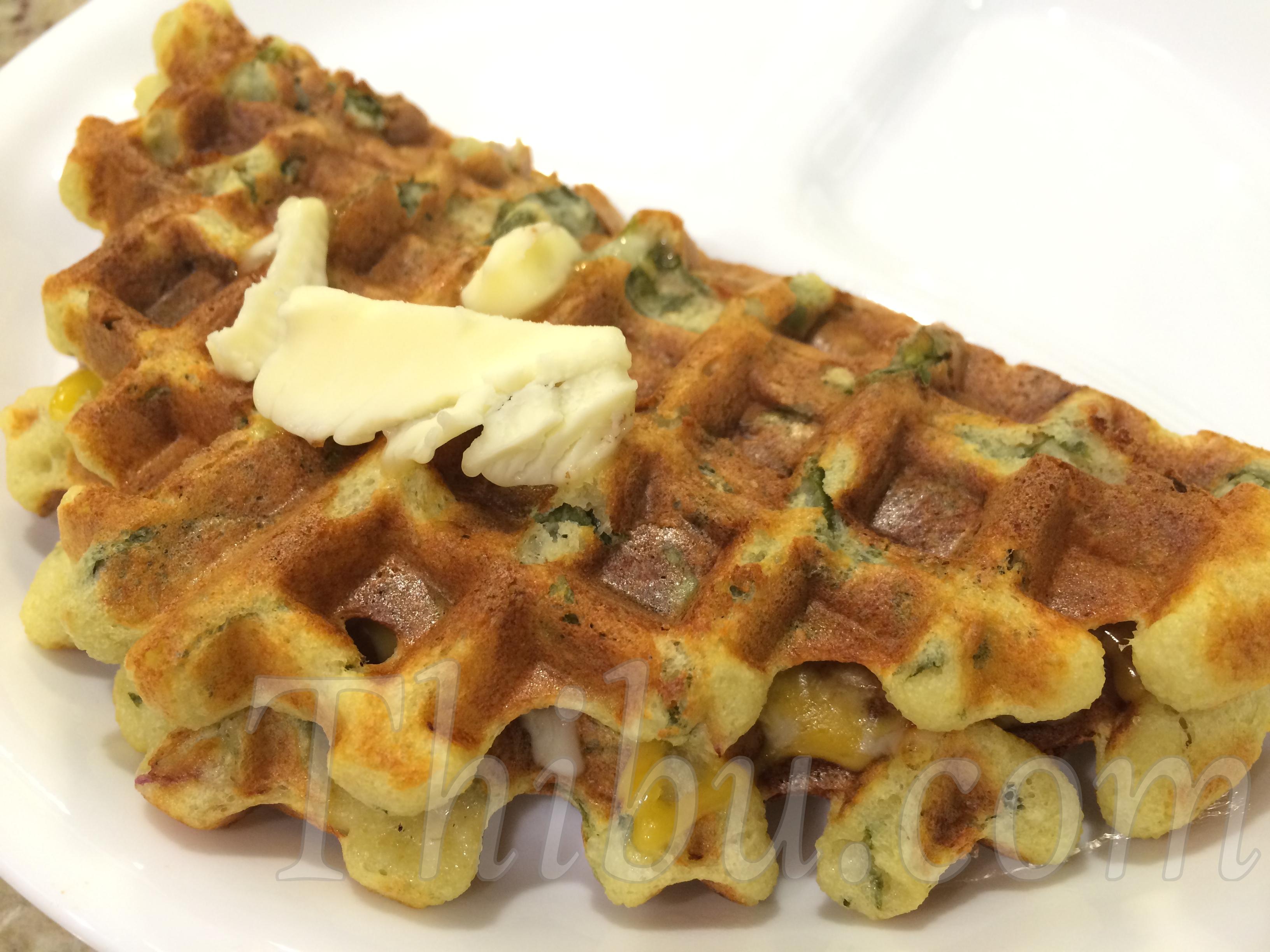 Grilled Cheese Spinach Onion Waffle Adai!
I am loving adai made in the waffle maker! It is so easy and the kids like it much better as well. They love waffles and this is something new, they don't feel like they are eating Indian food!!
Today I made Grilled Cheese Spinach Onion Waffle Adai!
What you'll need:
Toor Dal – 2/3 cup
Channa Dal – 2/3 cup
Moong Dal – 1/2 cup
Urad Dal – 1/2 cup
Rice – 1 cup
Avalakki or Poha or Flattened Rice – 1 cup (this is my variation. 1 additional cup of rice could be used otherwise)
Green Chilies – 2
Hing or Asafoetida – 1/2 tsp
Salt to taste (~ 2 to 3 tsp)
For Grilled Cheese Spinach Onion Waffle Adai:
Fresh Spinach – 2 cups
Red Onion – 1/2
Ginger – 1/2 inch
Shredded Cheese as needed
Butter (optional)
Method:
1. Wash and soak Toor, Channa, Moong and Urad dals overnight. Wash and soak Rice in a separate bowl overnight or atleast 4-5 hours.
2. Wash and soak the Flattened Rice when you are ready to grind the batter, it only needs a few minutes.
3. Grind the soaked Dals and Rice along with Green Chilies and Hing coarsely. Add the Flattened Rice and grind.
4. Mix the Salt. The batter is ready to be used or can be fermented. This is the basic Adai batter.
For making Grilled Cheese Spinach Onion Adai Waffle..
5. Chop the Spinach, Onion and Ginger and mix into to the batter.
6. Plug in the Waffle maker. Pour a couple of ladles of the batter in the center. Note, I don't add any oil.
7. Set the heat setting to max, 5 on mine. When done it should indicate.
8. It will turn out nice and golden and crispy. Turn the heat setting down to the lowest.
9. Sprinkle shredded cheese over one half of the waffle.
10. Fold the waffle and close the top of the waffle maker and press. Leave for 2-3 mins for cheese to melt.
Top with butter and enjoy the Grilled Cheese Spinach Onion Waffle Adai!
Comments
comments