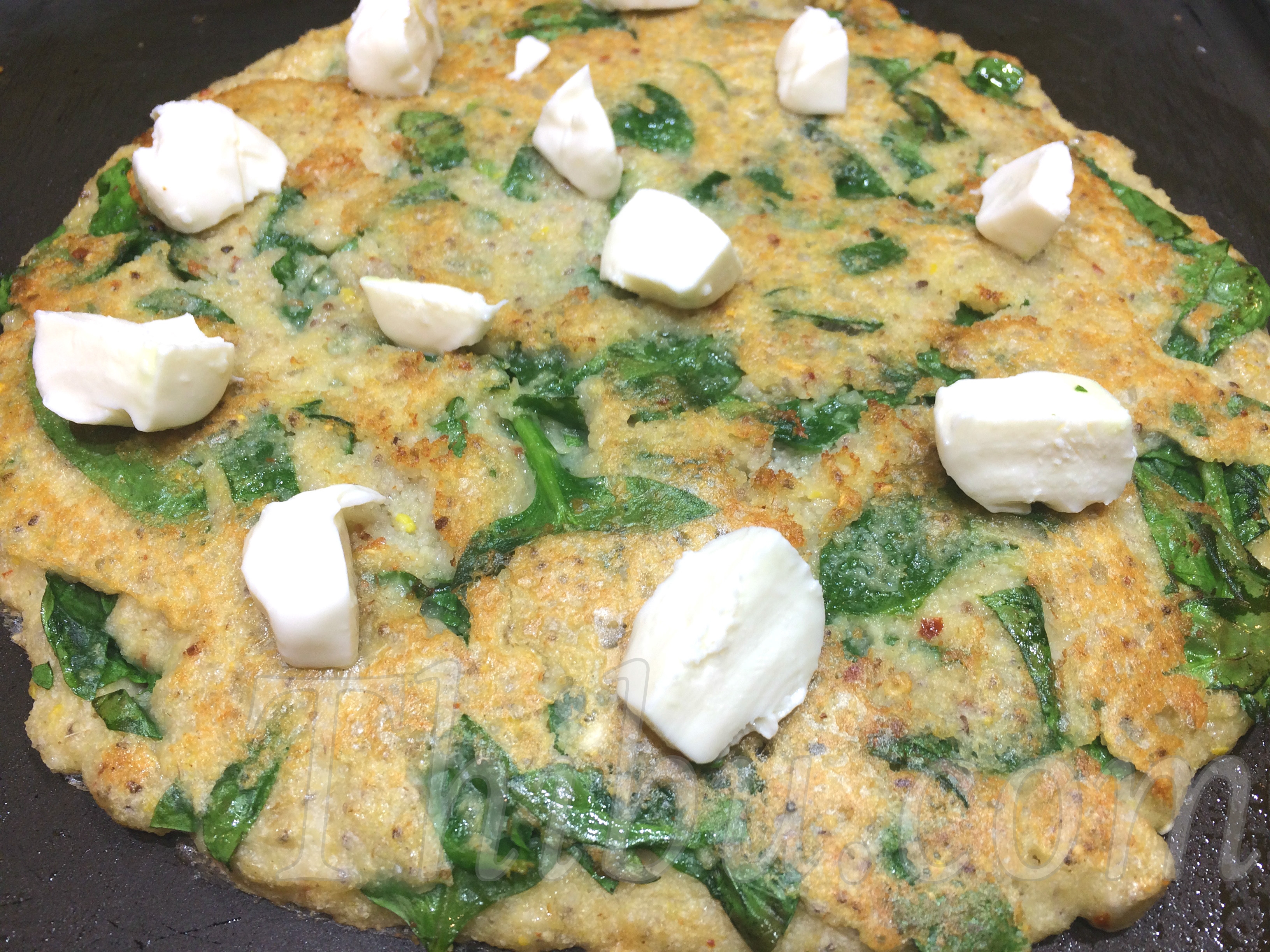 Adai with Chia Seeds
I make a batch of Adai batter almost every week and change it up a bit in the ingredients I use and the topping I add to have some variety.
This week's batter was made with Oats and Rice in place of just Rice, and I also added Chia Seeds.
What you'll need:
Oats – 1 cup
Rice – 1 cup
Toor Dal – 2/3 cup
Channa Dal – 2/3 cup
Urad Dal – 1/2 cup
Moong Dal – 1/2 cup
Fenugreek Seeds – 2 tbsp
Chia Seeds – 1/2 cup
Ginger – 1 1/2 inch piece
Dried Red Chilies – 4 to 5 (or to taste)
Asafoetida (Hing) – 1/4 tsp
Salt to taste
Method:
1. Wash and soak the Toor dal, Channa dal, Urad dal, Moong dal, Fenugreek Seeds, Rice and Oats overnight.
2. Add the Ginger, Red Chilies, Asafoetida and Salt, and grind together to make the batter.
3. Mix in the Chia Seeds.
4. The batter can be used right away to make dosas, no fermentation needed.
The batter lasts us for about 2 meals.
For the first one, I made these Spinach Stuffed Adai Topped with two different kinds of Cheese. Almost like "Spinach and Cheese Adai Pizza"!!
I spread a layer of Adai on the pan and topped it with Chopped Fresh Spinach.
I topped it with another layer of the Adai batter and Butter.
Cooked on both sides by flipping it.
Flipped it back over and topped with Cheese. Made some with Shredded Cheese and some with Fresh Mozzarella Cheese.
Second take – "Vegetable Paneer Adai Rolls"
I made the Adai and layered with Fresh Spinach, Carrots and Panner, and rolled.
And this went into the kids Lunch Boxes.
Comments
comments