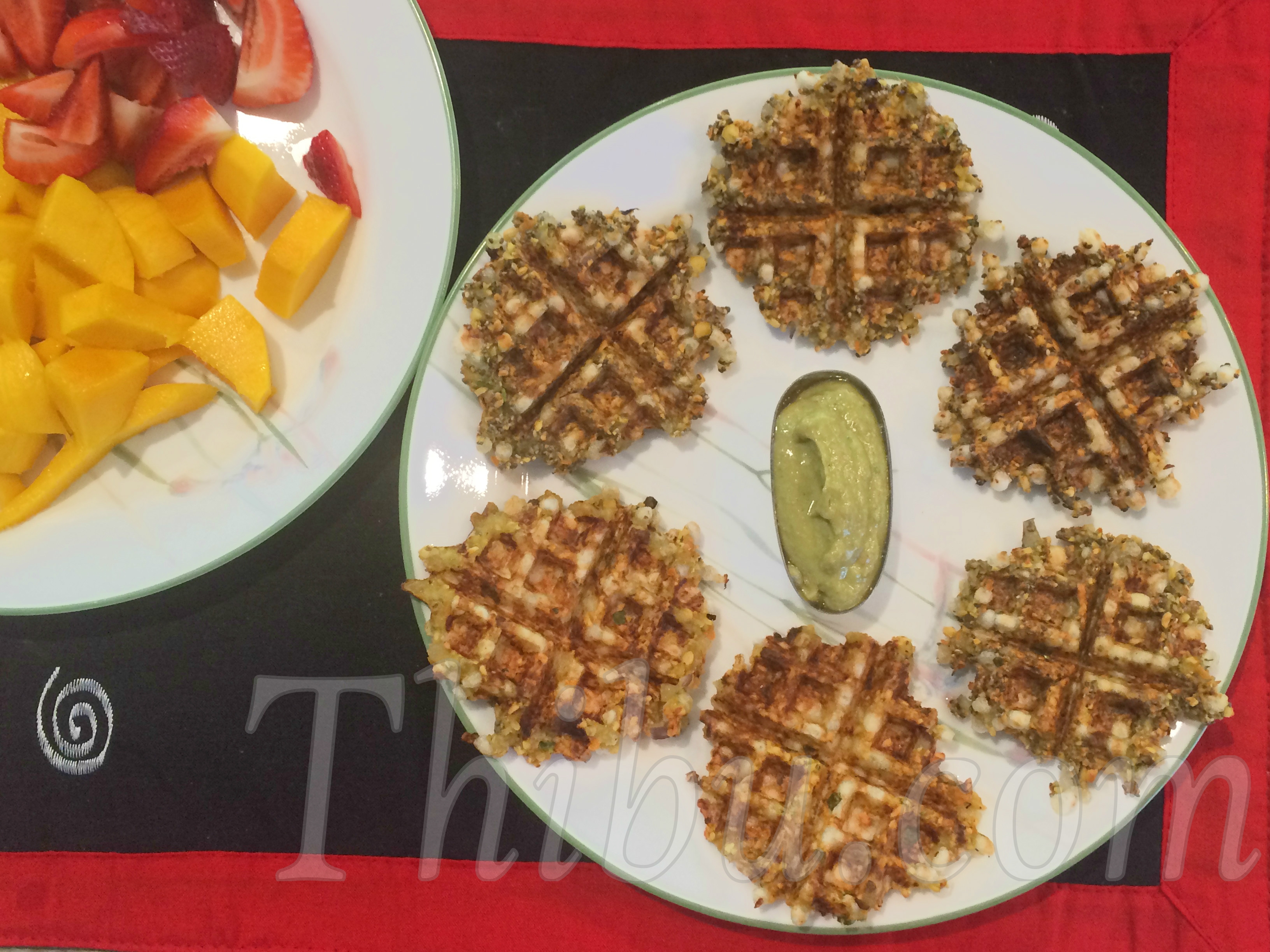 Healthy Savory Waffle
After I had made the Togari Nuchina Unde, I had some mix leftover. So I added some Sabudana and Chia Seeds to make a healthy savory waffle for breakfast this morning!
What you'll need:
Method:
1. Wash and soak the Sabudana overnight (don't add too much water). Mix the soaked Sabudana with the Togari Nuchina Unde mixture. Add Chia Seeds and mix (Optional, can be made without it and it still tastes great).
2. Pour a couple of tablespoons of this mixture on to the waffle maker. Note that my mixture did not stick together, but it worked out to be fine. It did as it cooked. Cook on high setting – mine was set to level 5.
Enjoy with Peanut & Avocado Chutney!
Comments
comments