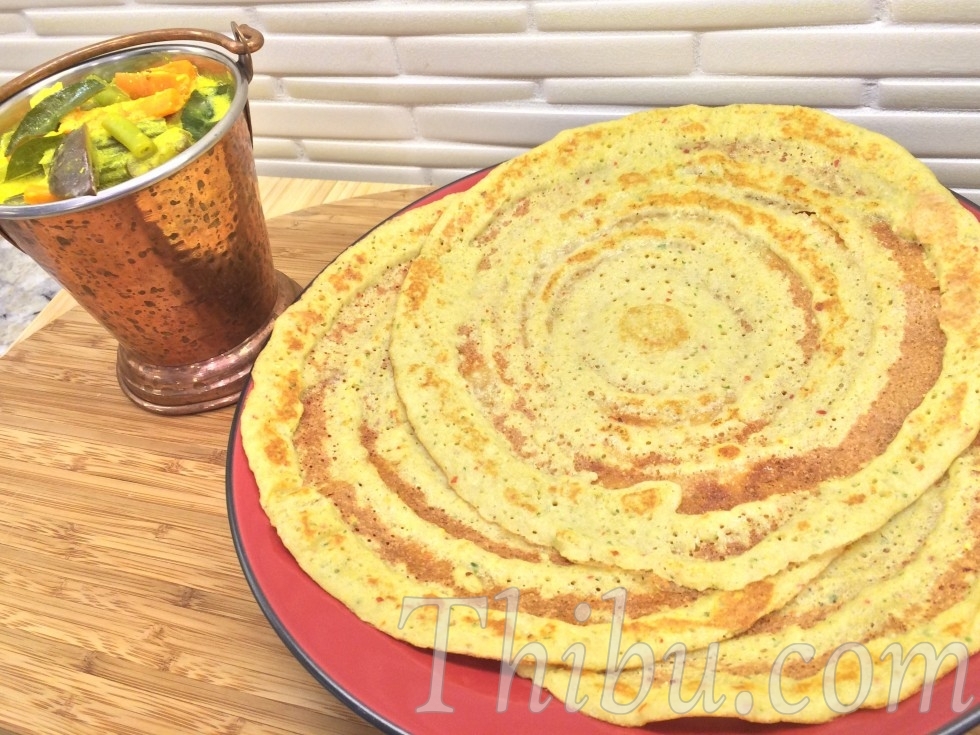 Adai
Adai is a type of Dosa, but healthier, more nutritious, with no fermentation required. It is typically made using various lentils and rice, and hence is high in protein.
I make a batch of Adai batter almost weekly. And I change up the ingredients a bit to add some variety.
Adai Basic Ingredients:
Toor Dal – 2/3 cup
Chana Dal – 2/3 cup
Urad Dal – 1/2 cup
Moong Dal – 1/2 cup
Rice – 2 cups
Fenugreek Seeds – 2 tbsp
Red Chilies to taste
Ginger – 1 to 2 inch piece
Curry Leaves – 3 to 4 slivers
Asafetida/Hing – 1/4 tsp
Salt to taste
I usually replace the Rice with any one, or a combination of the below –
Quinoa
Oats
Brown Rice
Sabudana
Sooji
Poha
I also replace the Dals occasionally with some Beans. I've tried using all Beans instead of Dals, but it starts to taste "healthy", which is actually quite good, but may be hard for some to eat 🙂 So, I usually replace one Dal with one kind of Beans.
Kala Chana
Moong Bean
Whole Black Urad
Black Eyed Beans
Rajma
Saboot Masoor etc.
Additionally, I might add Hemp Seeds, Chia Seeds, etc.
Vegetables and Stuffing:
While making the Adai, I add some vegetables to the batter –
Onion finely chopped
Spinach finely chopped
Mixed Vegetables finely chopped
Any vegetable on hand
My kids also like to have the Adai stuffed with
Cheese
Paneer
Peanut Butter
Avocado, etc.
Adai-Avial is the most popular combo. But Yogurt and some Fruits are great accompaniments for Adai for kids.
I also make Adai Waffles, which the kids love, and it is really easy to make.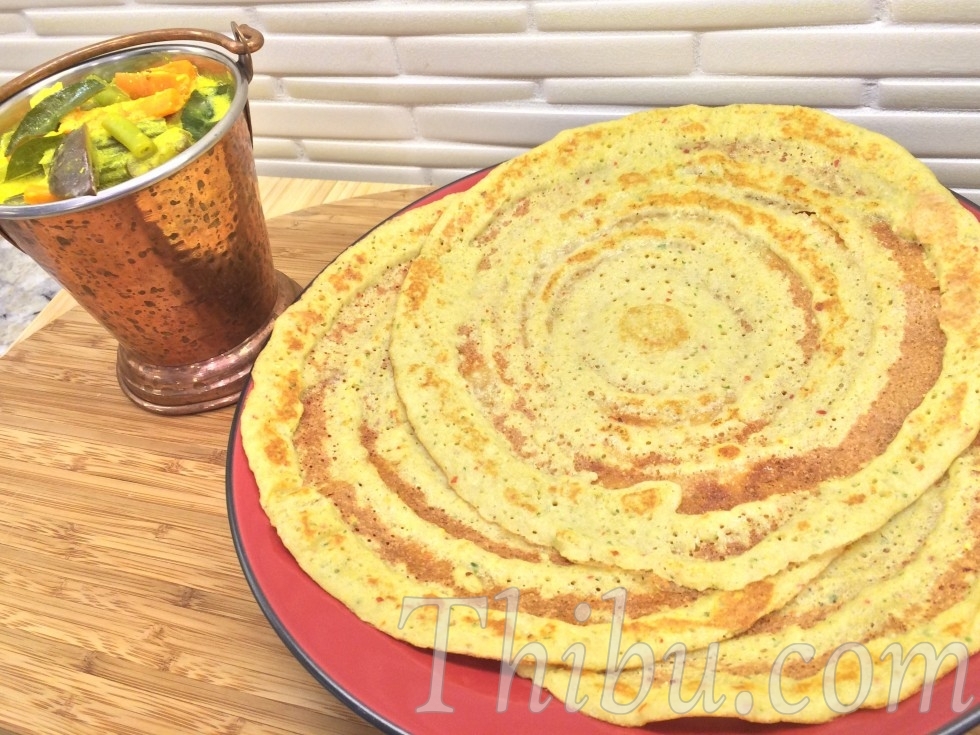 A few stuffing options:
Grated Cheese
Avocado (Guacamole)
 Peanut Butter
As you can see it is a very healthy all inclusive meal, with all the Grains, Protein, and Vegetables. Its great for Lunch Boxes as it is very filling – protein helps to stay full for a long time. And it is easy to make, with so many options to change it up every time!
We love it and I hope you try it and like it 🙂
Comments
comments