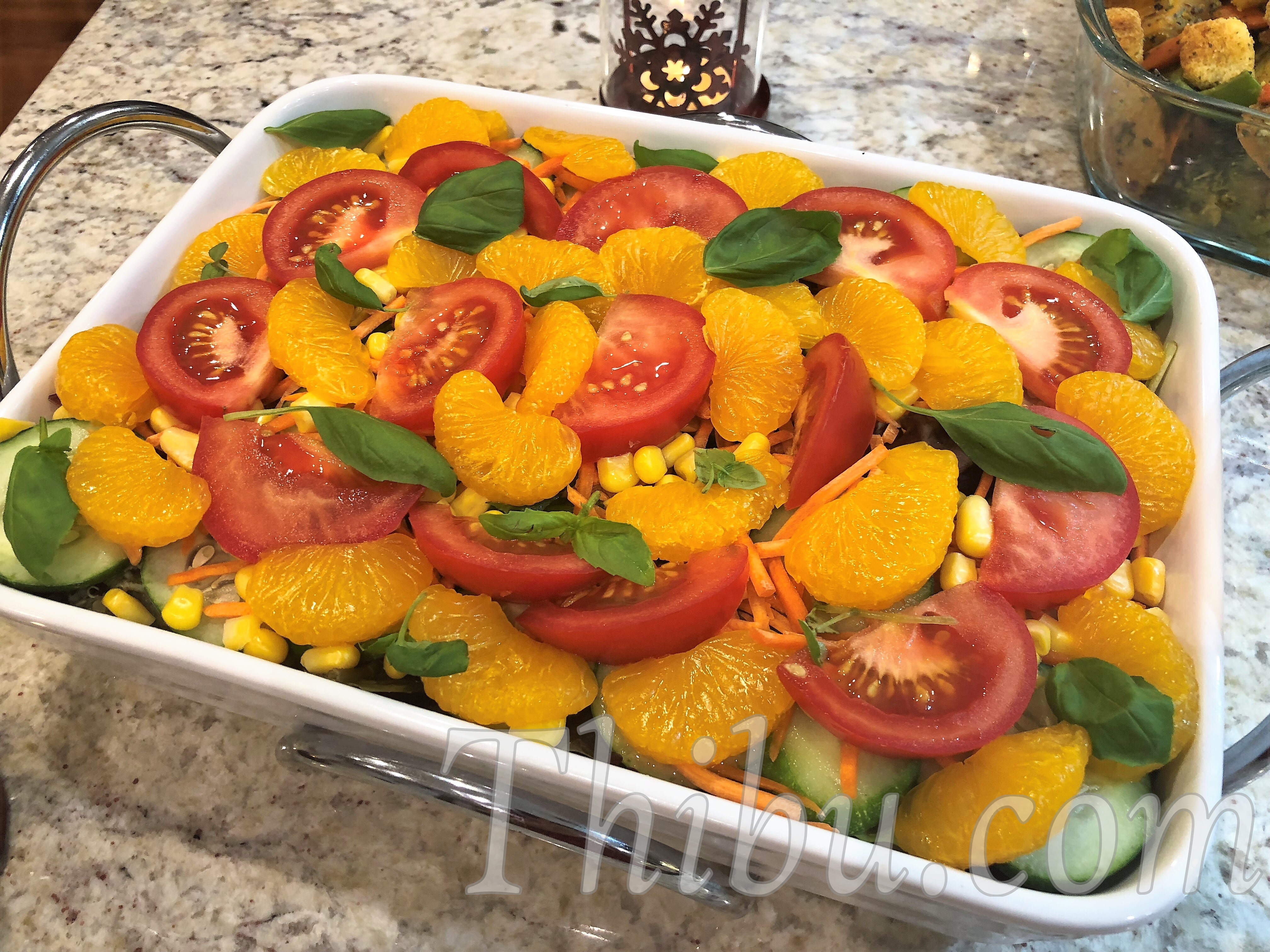 Layered Quinoa Salad
I was planning to make a salad for our Christmas dinner and to add bit more substance to a regular salad, decided to add some Quinoa to it. I like warm Quinoa Salads in winter. They are quite filling on their own and perfect for dinner parties! And I also like mixing in some fruits with my salad!
What you'll need:
Quinoa – 1 cup
Salt to taste
Olive Oil – 1 tsp
Dried Fenugreek Leaves/Kasoori Methi – 1 handful or 2 tbsps
Spring Salad Mix (washed) – 2 cups
Sliced Cucumber – 1 small
Ripe Tomatoes cut in wedges – 2
Shredded Carrots – 1/2 cup
Sweet Corn – 1/2 cup
Mandarin Orange segments – 1 can (drained)
Fresh Basil Leaves – a small bunch
P.S – Salad Dressing Optional. I didn't add.
Method:
1. Wash the Quinoa and add to a pot with Olive Oil, Salt and Kasoori Methi (Dried Fenugreek Leaves). Add 2 cups water for 1 cup Quinoa. Bring to a boil, reduce to low and cook covered. Let cool a bit and fluff with a fork.
2. In a serving bowl layer the cooked and cooled Quinoa, topped with Salad Mix, Sliced Cucumber, Corn, Shredded Carrots, Tomatoes, Orange segments and Basil Leaves.
Top with a salad dressing of your choice or skip. Enjoy!!
Comments
comments