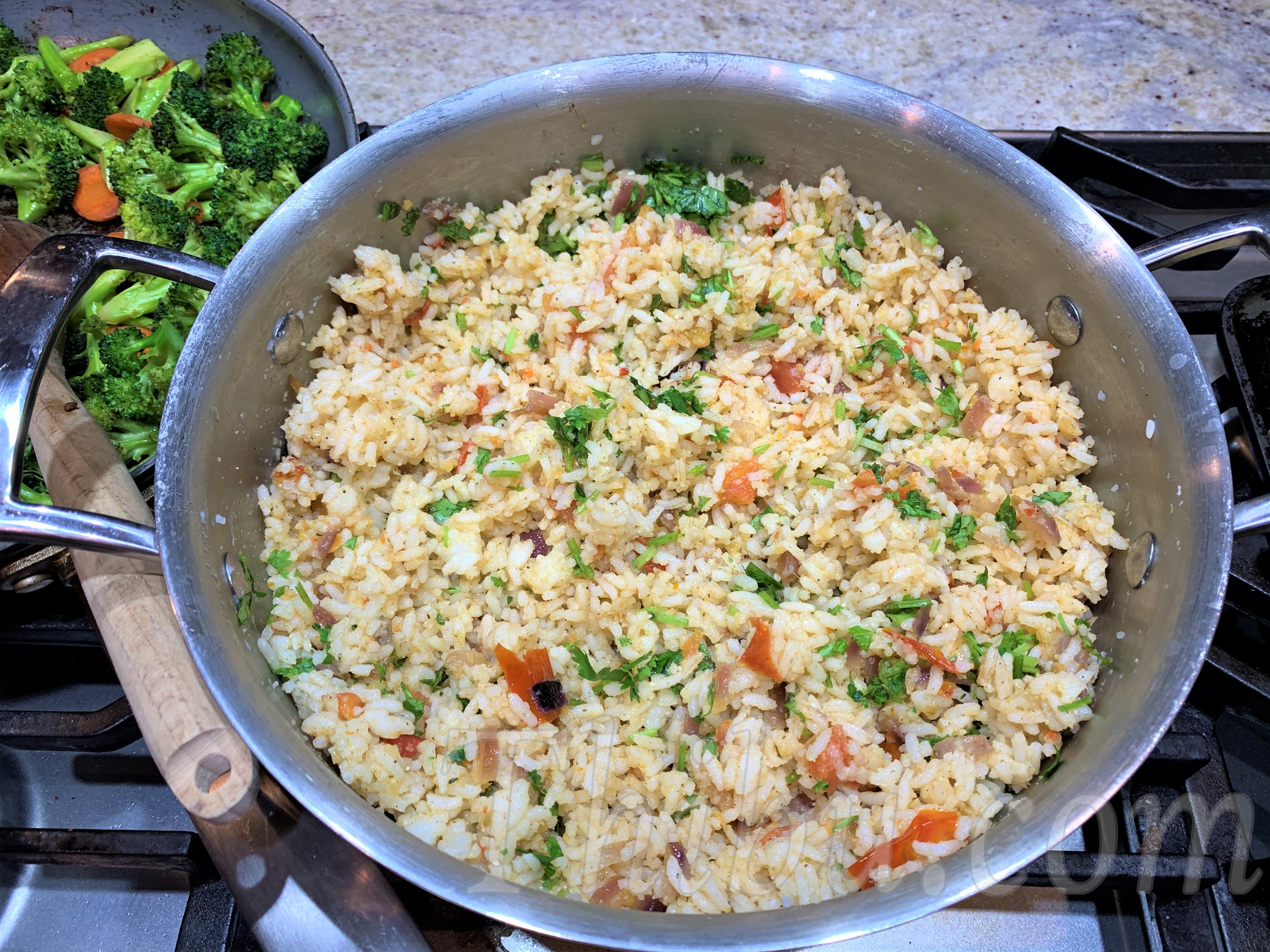 Mexican Rice
This is a very easy and flavorful Mexican Tomato Rice. I love it as it is, but its perfect along with Beans, Guacamole, Vegetables and other Mexican dishes. It is best to make this rice dish using leftover rice or rice that has cooled down. Rice is less sticky when it is cooled and best for fried rice or other mixed rice like this.
What you'll need:
Cooked Rice – 3 cups
Red Onion, Chopped – 1/2 of a medium
Tomato, Chopped – 1 large
Hot Chili Powder – 1/2 to 1 tsp
Cinnamon Powder – 1/2 tsp
No Salt Spice Mix (any, I usually use the one from Costco or Trader Joe's) – 2 tsps
Salt to taste
Chopped Cilantro
Method:
In a wide pan, Saute the Onion in some Extra Light Olive Oil, until it starts to turn golden.
Add the chopped Tomato, Chili Powder, Cinnamon Powder, No Salt Spice Mix, and Salt. Mix and continue to cook until the tomatoes get soft. (Note, you can also puree the tomato and add).
Mix in the Cooked Rice and let it warm on the pan. Keep turning frequently.
Finally top it off with chopped Cilantro. Enjoy!!
Comments
comments