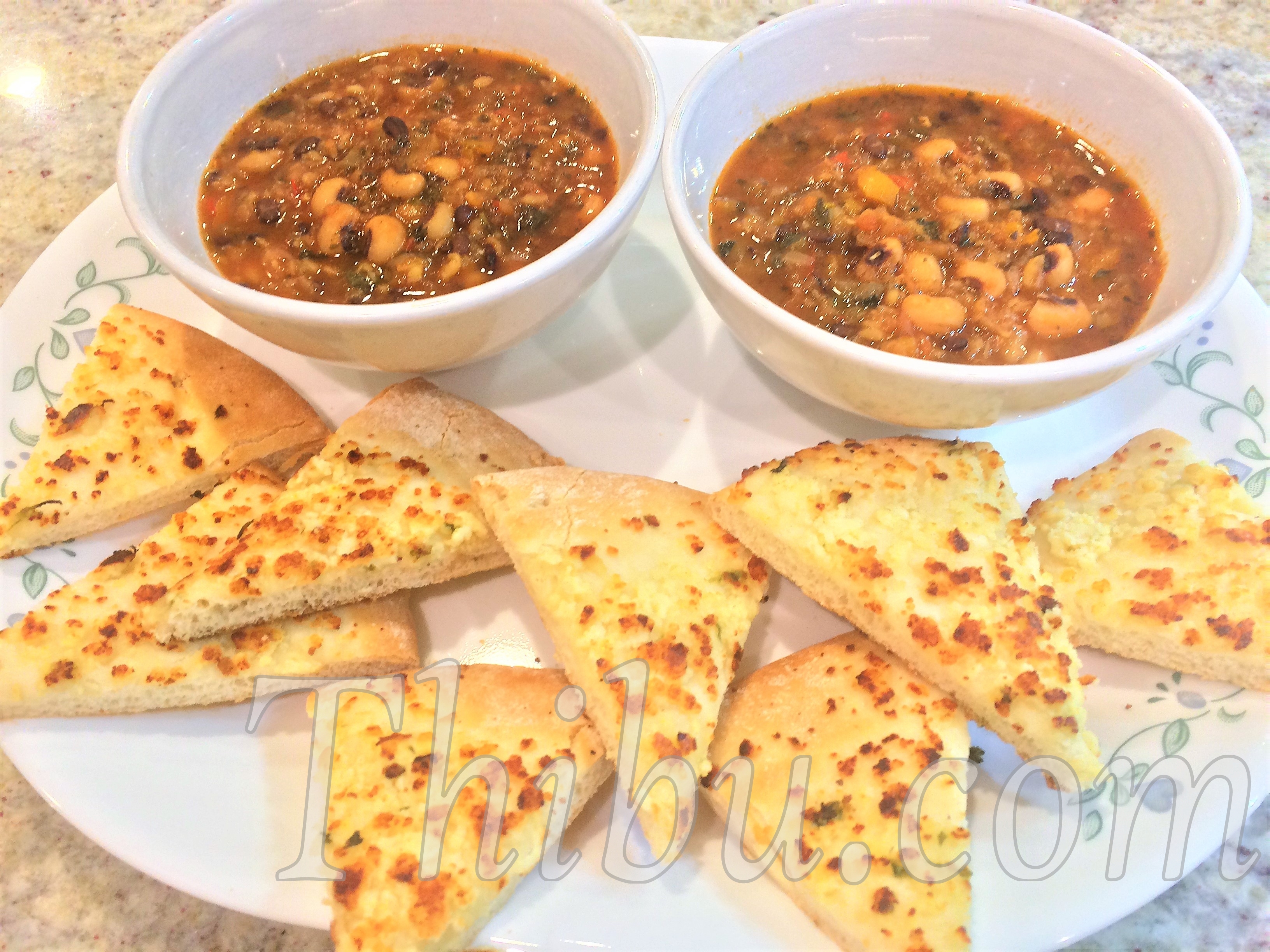 Mixed Lentils and Beans Stew
Mixed Lentils and Beans Stew with Onion and Sweet Bell Peppers.. with Garlic Focaccia on the side. Beat the cold dinner!!!
What you'll need:
Onion – 1 (finely chopped)
Bell Peppers (I used orange) – 2 (finely chopped)
Black eyed peas – 1 cup
Red Beans – 1/3 cup
Moong Dal – 1/3 cup
Massoor Dal – 1/3 cup
Grated Ginger – 1 tsp
Cayenne pepper powder (moderately hot) – 1 tsp or to taste
Salt to taste
Kasoori Methi (dried fenugreek leaves) – 1/3 to 1/2 cup
I use the food processor to chop the onion and bell peppers, just takes about 15 pulses and is done within a few seconds.
You can substitute the Beans and Lentils for whatever you favor or have at hand.
Method:
1. In a pressure cooker, saute the chopped Onion with some Olive oil.
2. Once translucent, add the chopped Bell Peppers and Ginger and saute for another couple of minutes.
3. Add the washed beans and dal, Cayenne, Salt and Kasoori Methi. Add about 4 to 5 cups of water.
4. Cover and cook on medium-high for about 5 whistles. Let pressure release and Enjoy!!
We warmed up some Garlic Focaccia Bread to had with the stew! Kids loved it.
Comments
comments