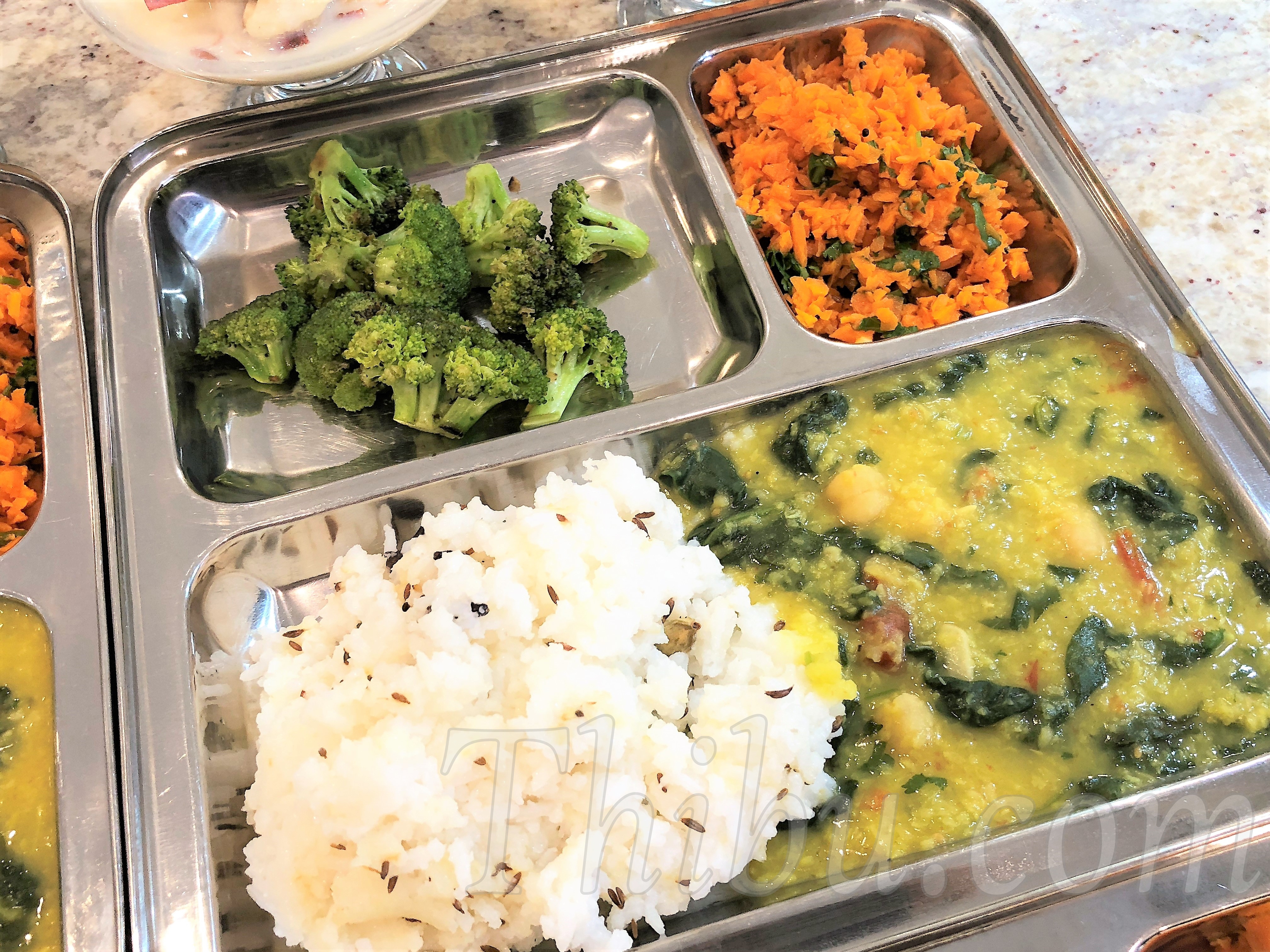 Moong Dal with Spinach and Garlic
I may have mentioned that we get a box of organic baby spinach from Costco every week and I find ways to use them up. This one is a perfect way, a whole box and kids dont even notice 🙂 Tastes so yummy!
What you'll need:
Yellow Split Moong Dal – 2 cups
Organic baby Spinach – 1 box (1 pound)
Tomatoes – 2 (I used a bunch of cherry tomatoes from garden)
Olive Oil or Ghee – 1 to 2 tsp
Cumin Seeds – 1 tsp
Asafoetida – 1/4 tsp
Garlic – 5 cloves
Green Chilies – 4 to 5 (or to taste)
Ginger – 1/2 inch piece
Turmeric Powder – 1/2 tsp
Salt to taste
Cilantro – a few sprigs
Method:
Wash the Dal and boil in a pot (or pressure cooker) until soft and mushy, along with Tomatoes and Salt.
In another pan, on medium heat add Oil or Ghee, Cumin Seeds and Asafoetida. When the Seeds start to splutter, add Sliced Garlic, Finely chopped Ginger, and Slit Green Chilies.  Saute until the Garlic is nice and golden.
Add the whole box of Baby Spinach and cook it down.
Add the cooked Dal to the seasoned Spinach. Mix and top it off with chopped Cilantro. Enjoy with Steamed Rice or Roti or as a Soup!!
Comments
comments