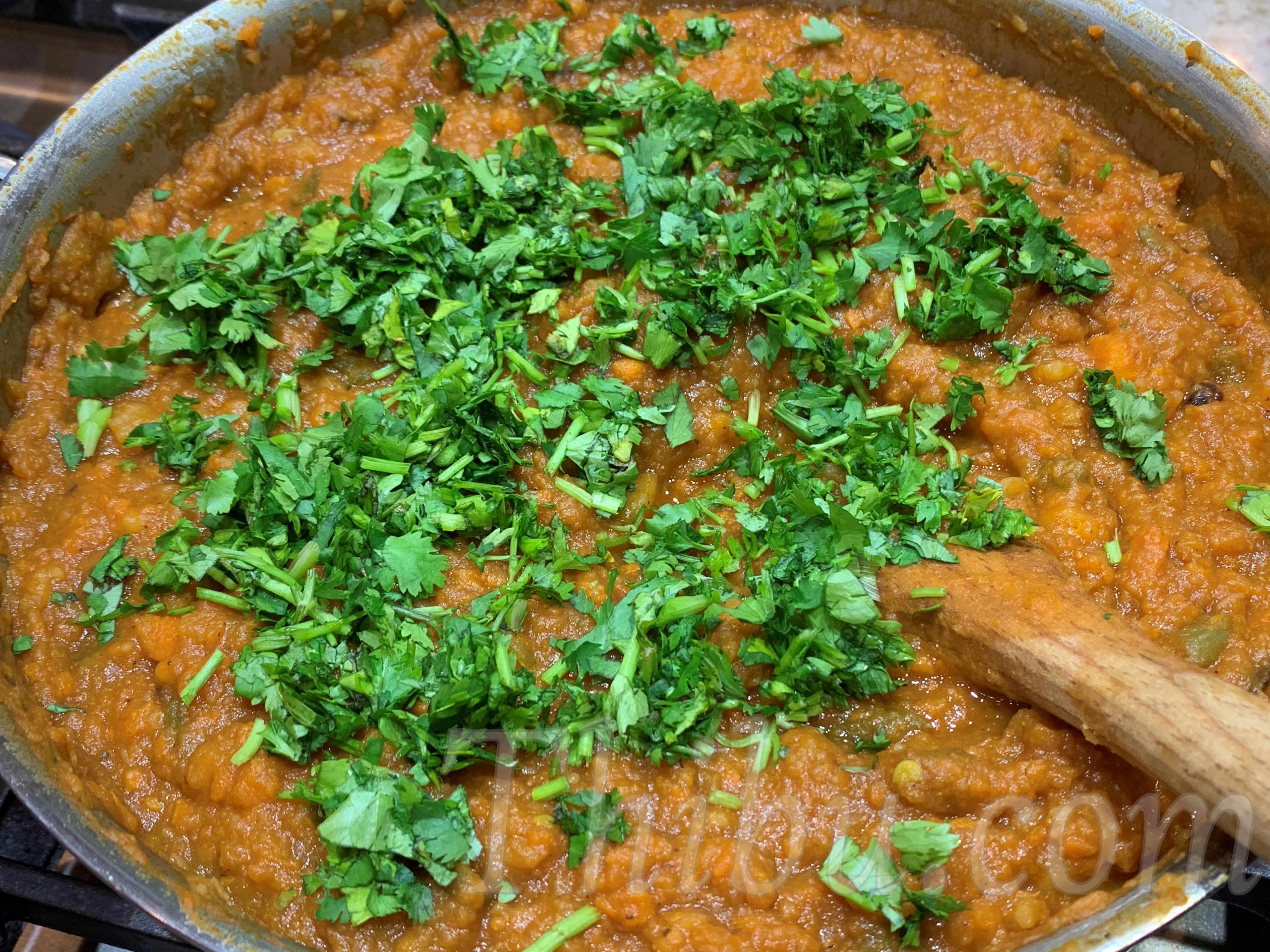 One Pot Pressure Cooker Bhaji (Pav Bhaji)
My kids love Pav Bhaji! I love Pav Bhaji! Who doesnt? 🙂
Its healthy, its easy and a perfect one pot meal!! Sooo delicious!!
Its flexible with the vegetables you add. Base is usually Onion, Potatoes, Carrots and Tomatoes. And then you can mix in other vegetables based on what you have on hand.
What you'll need:
Red Onion, chopped finely – 1 medium
Extra Light Olive Oil – 2-3 tbsp
Potatoes, peeled and cut into large cubes – 4 medium
Carrots, cut roughly into 1/2 inch discs – 2 large
Green Beans, cut roughly into 1 inch pieces – 1 1/2 cups
Tomato Paste – 1 can
Pav Bhaji Masala – 4 tbsps or to taste
Chili Powder – 1 tsp
Salt to taste
Lemon Juice  of 1 Lemon
Cilantro, chopped – a good bunch
Optionally, you can also add Bell Peppers/ Green Peas etc.
Method:
In your pressure cooker, add Oil and Onion and saute.
Add the Potatoes, Carrots, Green Beans and Tomato Paste.
Add the Pav Bhaji Masala, Chili Powder, Salt, and a cup of water.
Cover the pressure cooker and cook upto 3 whistles. (You can do the same in an IP and follow the timings/settings appropriately)
Once done, mash the vegetables and mix well. Adjust water and seasonings if needed.
Comments
comments