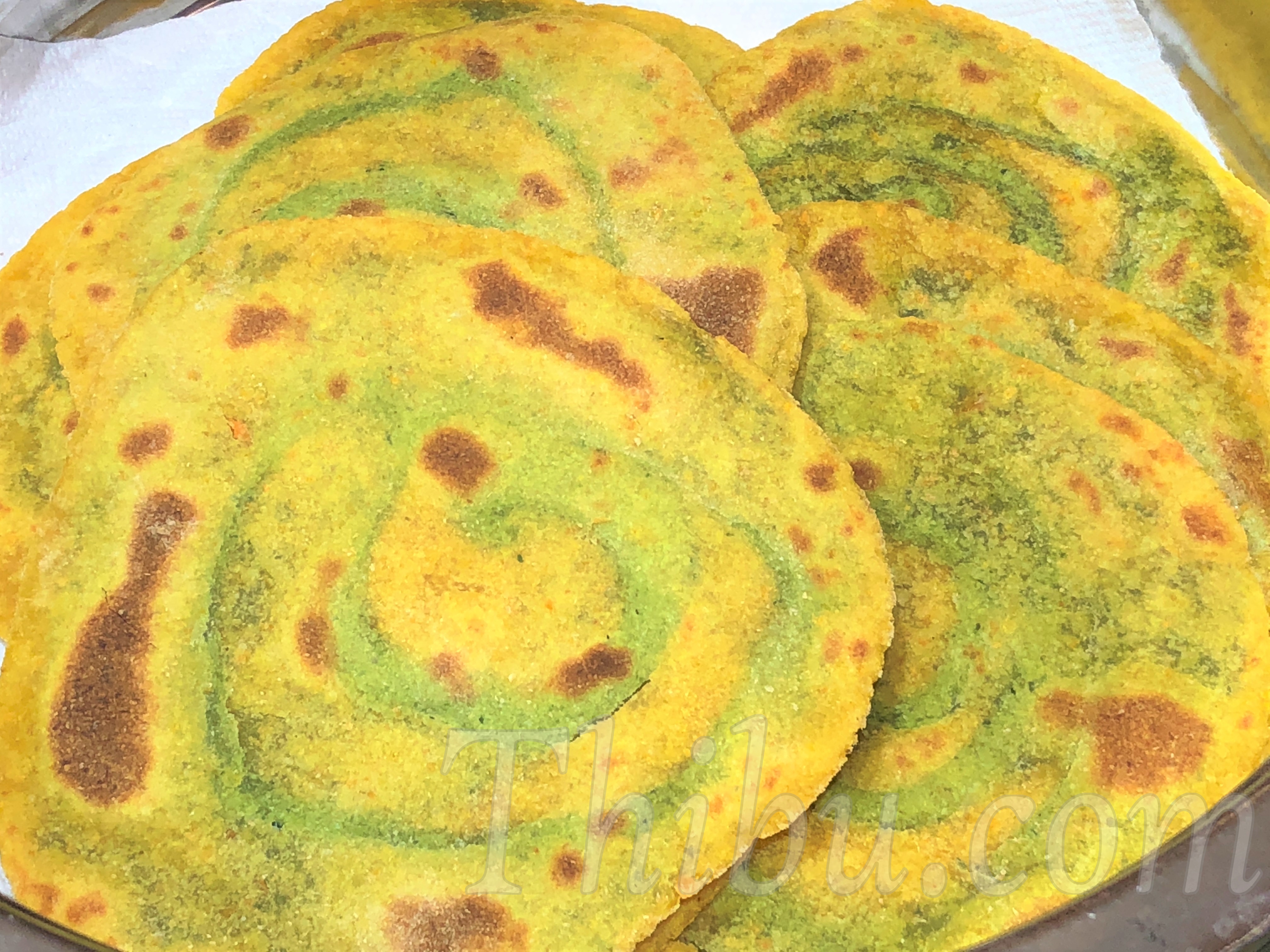 Pinwheel Vegetable Roti
I often mix in vegetable puree along with Roti just to make it a bit more nutritious. And this time I made these naturally flavored and nutrition loaded Pinwheel Rotis!!
For the Green dough, I mixed Spinach, Avocado, Atta (Whole Wheat Flour) and Salt in my food processor.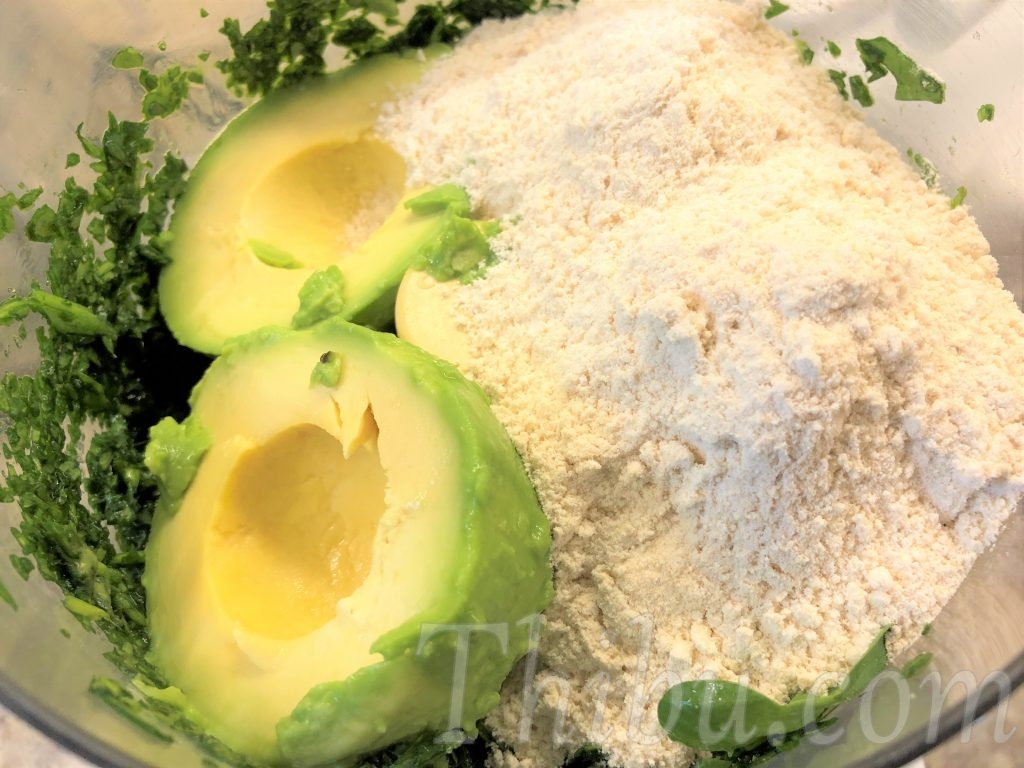 For the Orange dough, I mixed Baby Carrots, Tofu, Atta (Whole Wheat Flour), Chili Powder and Salt in my food processor.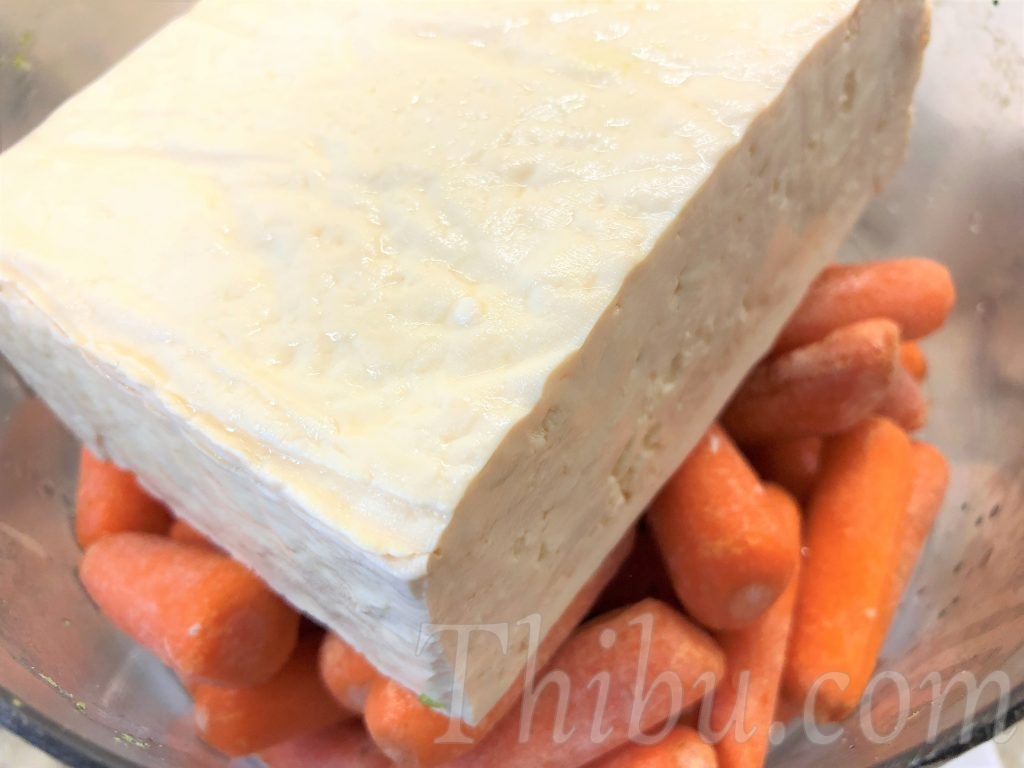 Avocado and Tofu, along being nutritious, also make the Roti soft.
I rolled and layered the two colored dough. Cut them into pinwheels and rolled them again.
And rolled the Rotis..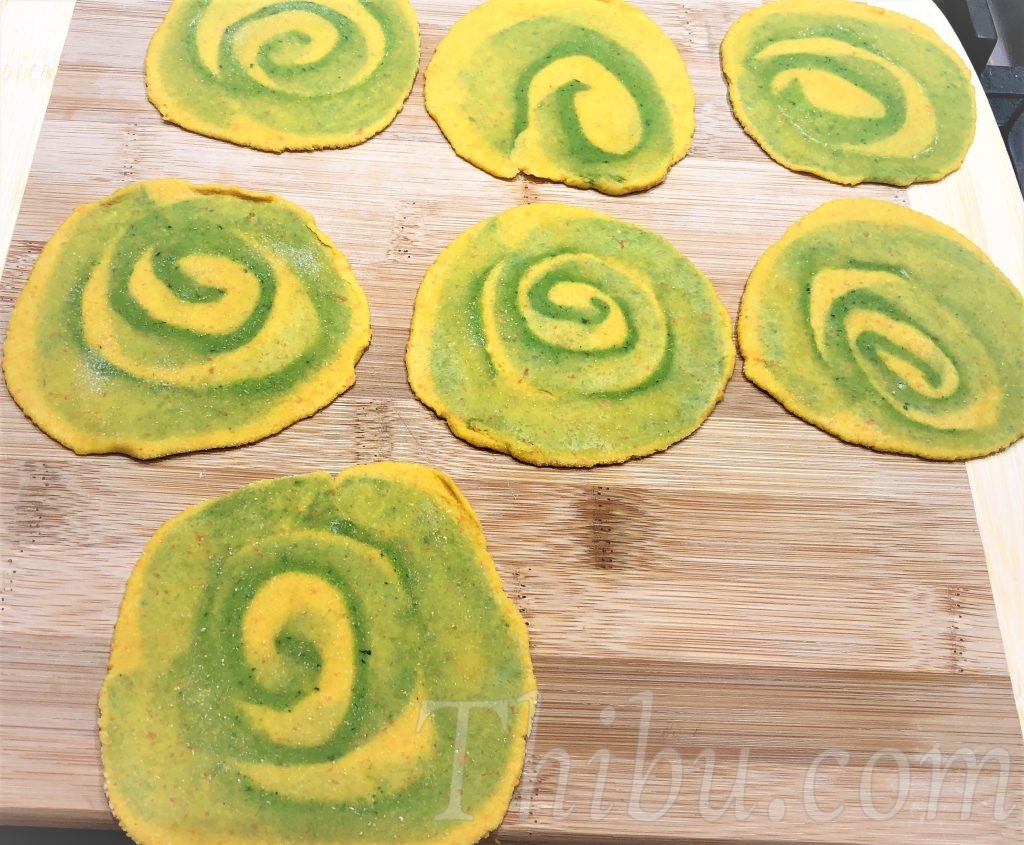 Loved how they looked! Cook the Roti on both side on a pan..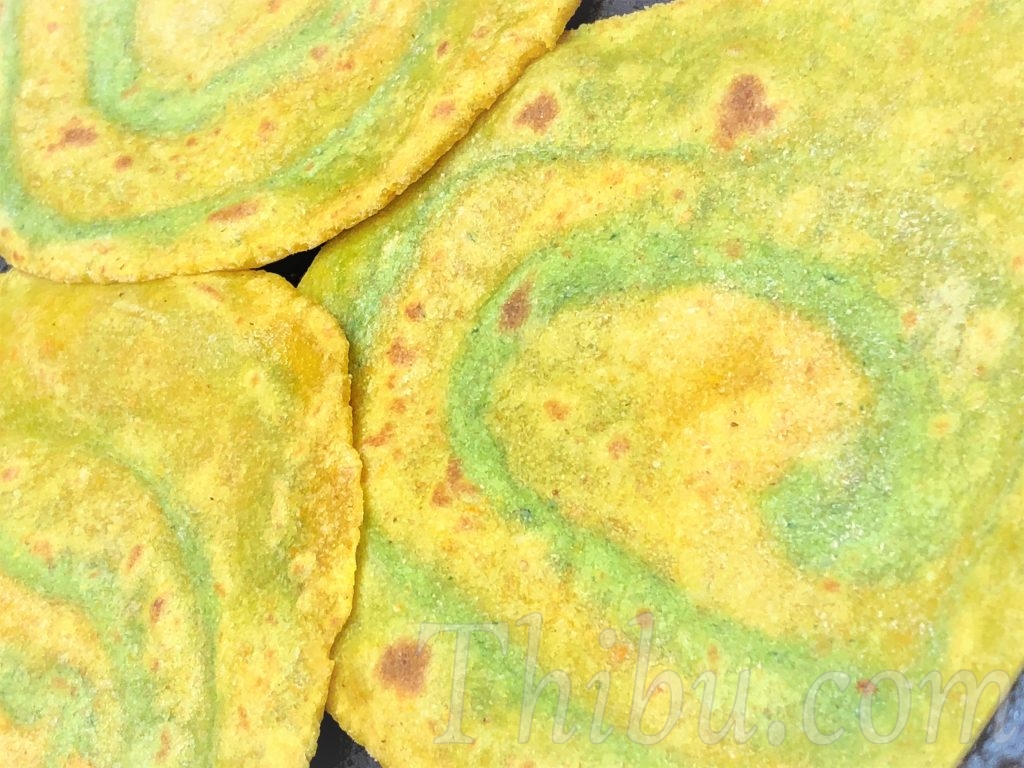 Kids absolutely loved them and ate way more than they usually do! It is a bit more effort, so make it when you have some extra time. No elaborate side dish needed.. just some yogurt and pickle or chutney or salad will be perfect.
This will also go in their school lunch box tomorrow!
Comments
comments