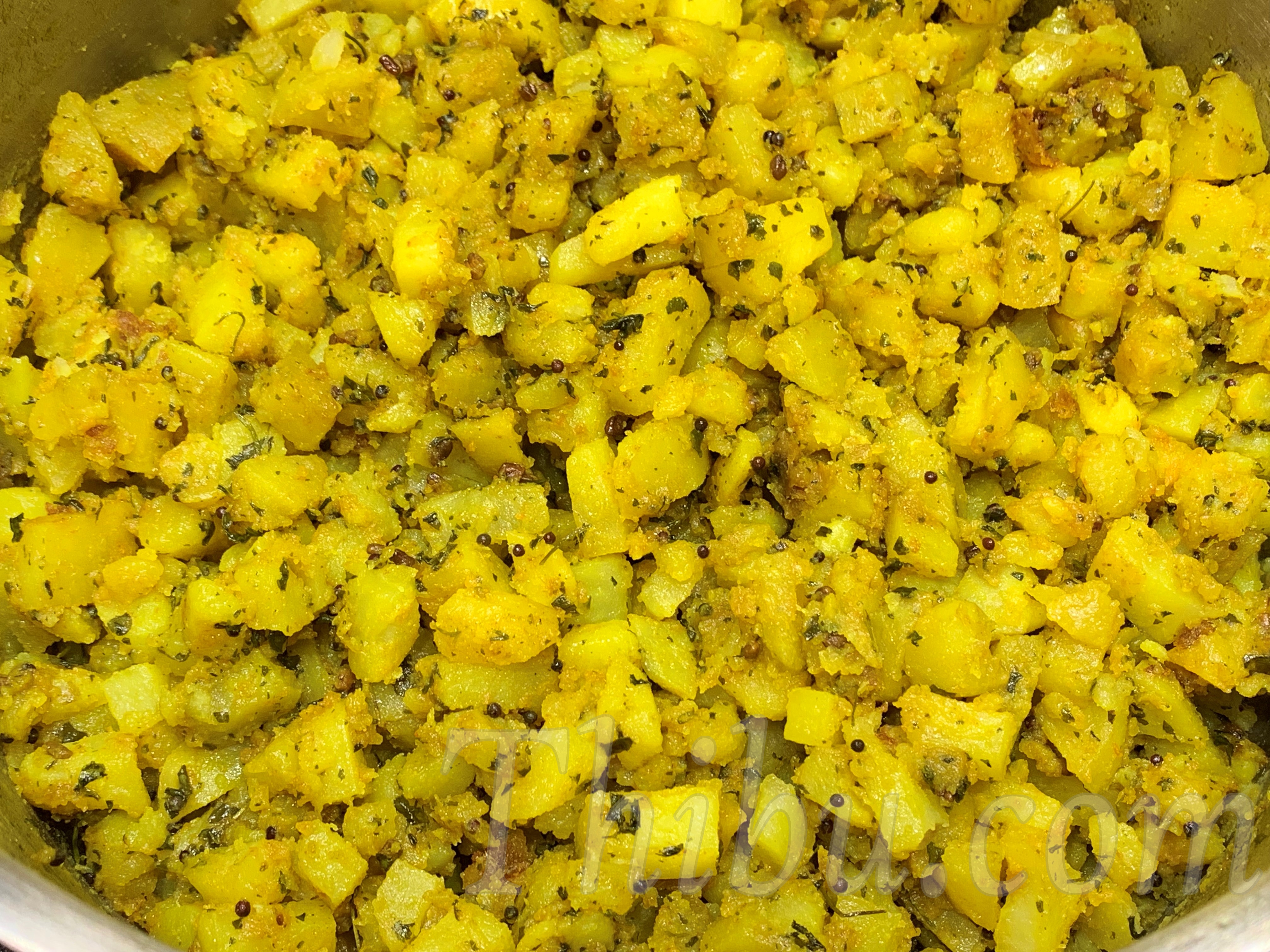 Potato with Kasoori Methi (Dry)
This is a quick and easy Potato side. Its simple to make and kids and adults love it. Hearthy comfort food that goes with any meal.
What you'll need:
Olive Oil (or other of your choice) – 1 to 2 tbsp
Mustard Seeds – 1 tsp
Fenugreek Seeds/Methi Seeds – 1 tsp
Potatoes (peeled and cubed) – 8 to 10 small
Turmeric Powder – 1/2 tsp
Chili Powder – 1 tsp
Salt to taste
Kasoori Methi Leaves – 1 to 2 tbsp
Method:
In a large pan, add the Olive Oil, Mustard Seeds and Fenugreek Seeds, and let it splutter.
Add the cubed Potatoes and Saute. Cover and cook on medium-low heat until the potatoes are cooked – about 15 mins.
Mix in the Turmeric Powder, Chili Powder and Salt.
Finally mix in the Kasoori Methi leaves. Enjoy!!
Tastes great with Roti, Dosa, Stuffed in Sandwiches or as a side dish with meals.
Comments
comments