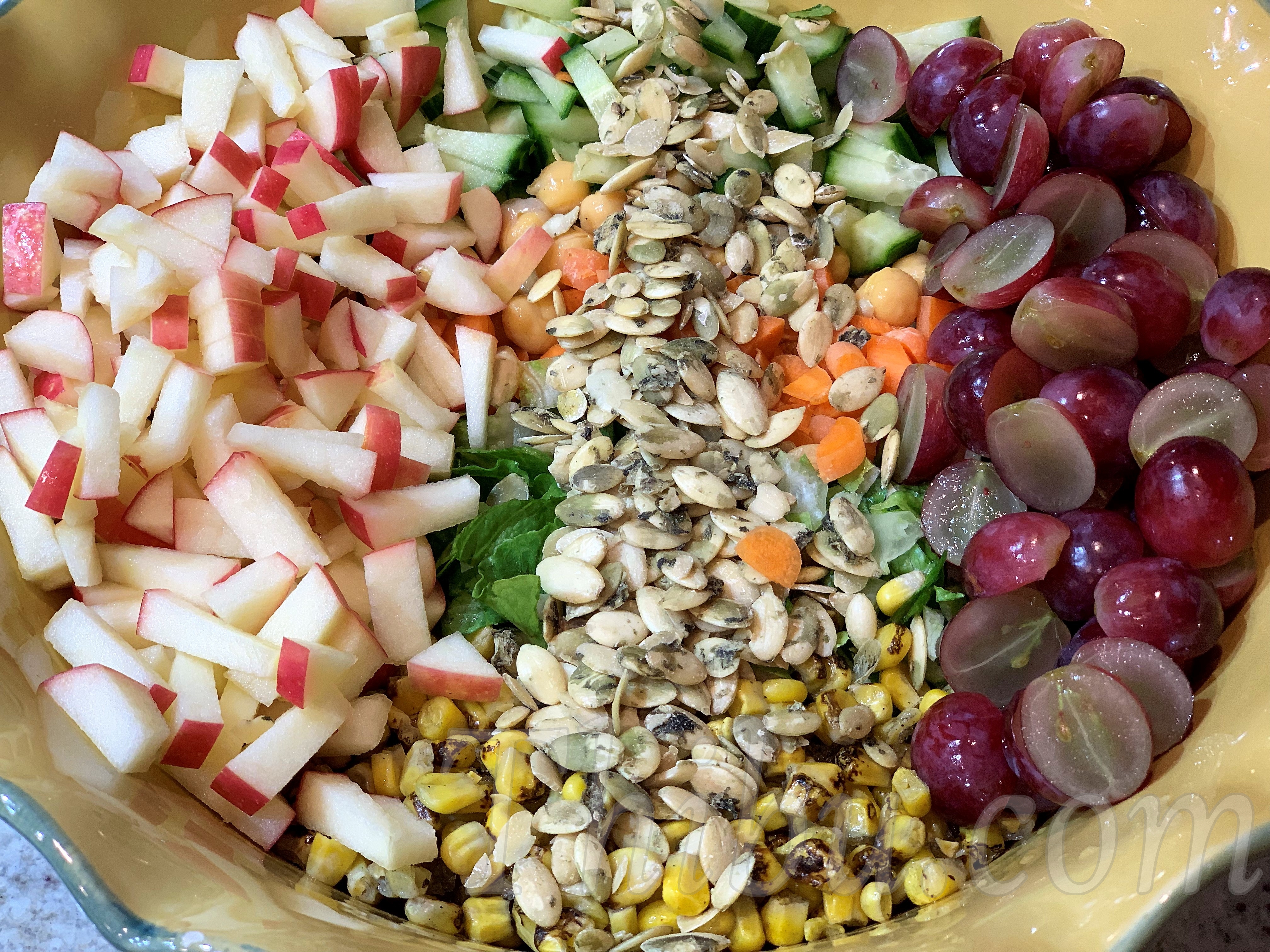 Refreshing Hearty Salad in Lemon Mint Dressing
A medley of veggies, fruits and nuts in a lemon mint dressing. Full of flavors, refreshing!! Very hearty and absolutely guilt free meal!
What you'll need:
English Cucumber (finely chopped) – 1
Garbanzo Beans – 1 can
Carrots (finely chopped) – 1 cup
Romaine Lettuce (finely chopped) – 1 head
Roasted Corn (frozen, thawed) – 1 cup
Red Grapes (cut to halves) – 1 bunch
Apple (finely chopped) – 1
Sprouted Pumpkin Seeds – 1/2 cup
Juice of 1 Lemon
Olive Oil – 1 tsp
Garden Mint Leaves – small bunch
Salt to taste
Chili Powder – 1/2 tsp or to taste
Method:
Add all the Garbanzo Beans, Corn and chopped ingredients (Cucumber, Carrots, Lettuce, Grapes, Apple) into a Salad Bowl.
Blend the Mint Leaves, Salt, Chili Powder, Lemon Juice and Olive Oil.
Add the dressing to the Salad and mix. Enjoy!!
Comments
comments